UC Davis School of Law's building is named for Dr. Martin Luther King Jr., the legendary civil rights leader whose personal integrity and insistence on nonviolence are  inspirations to all who seek to promote social justice by lawful, orderly means. Dr. King represents many of the values the law school seeks to instill in its students, and the designation of the building as King Hall serves as a tribute to his legacy.
Dr. King was assassinated on April 4, 1968, as UC Davis Law was finishing its second year of instruction. His death had an immediate and profound impact on the law school's students and faculty, who were actively involved in the legal, political and social debates of the time. They successfully lobbied campus administrators to name the building after Dr. King to honor his – and the law school's – dedication to the pursuit of liberty and justice for all. 
Earl Warren, the Chief Justice of the United States and a former California governor, spoke at the April 12, 1969 ceremony officially dedicating the building to King. "Even in the naming of the building, one can sense the high purpose to which its facilities are to be dedicated," Warren said.
A committee of students and alumni later commissioned a sculpture of King by artist Lisa Reinertson. The terracotta sculpture, a life-size depiction of King in a robe carved with scenes from his life and associated figures and events from the civil rights movement, has been displayed prominently in the building since its unveiling in 1987. Since the building's expansion and renovation several years ago, the statue has graced King Hall's lobby, near a digital exhibit dedicated to King's life and legacy.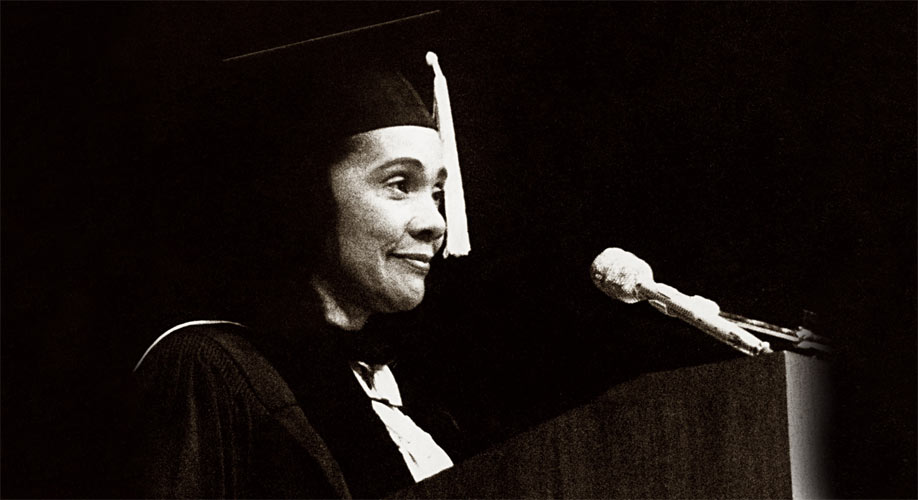 Coretta Scott King, 1981 commencement speaker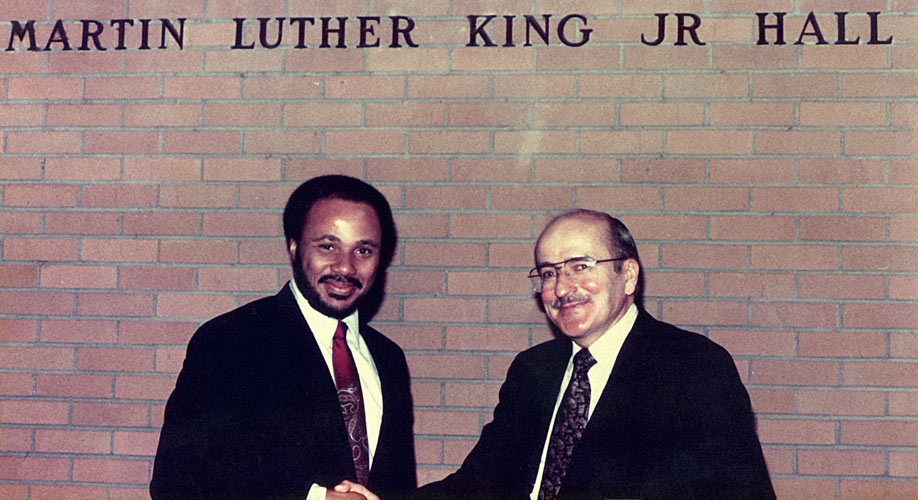 Martin Luther King III and Dean Florian Bartosic, 1986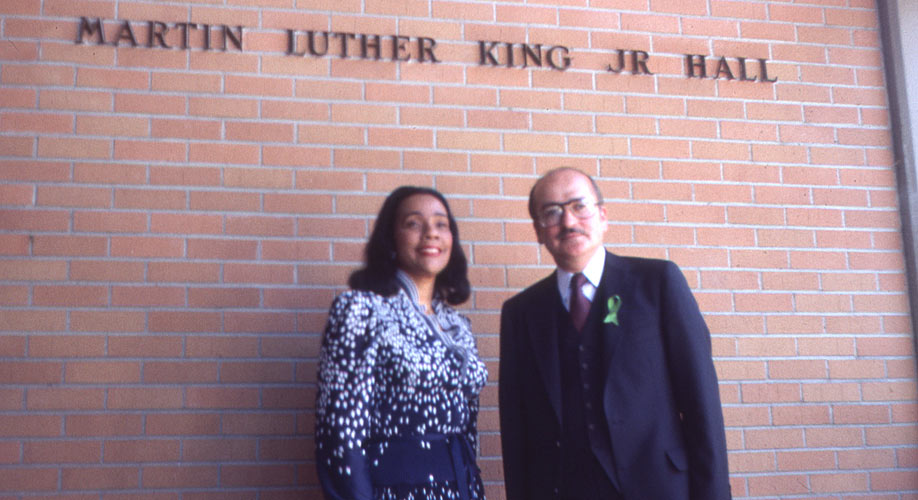 Coretta Scott King and Dean Florian Bartosic, 1981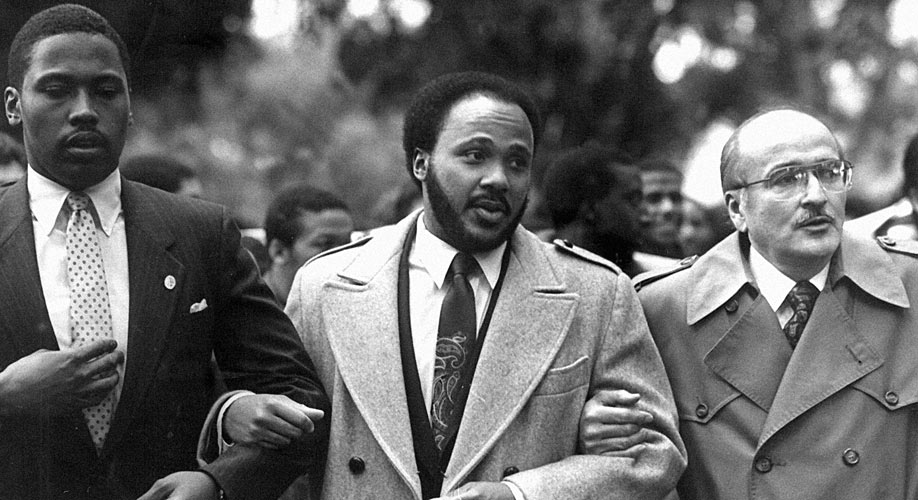 Martin Luther King III and Dean Florian Bartosic lead a march to UC Davis School of Law, 1986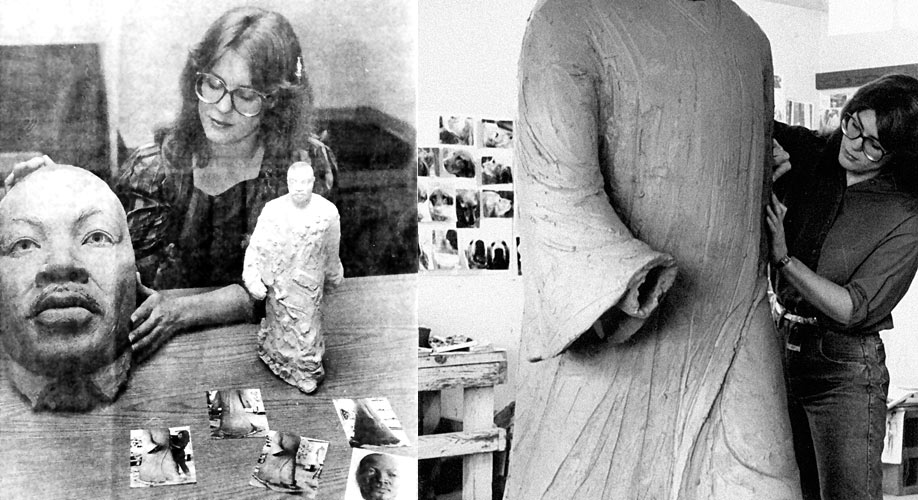 Dr. Martin Luther King Jr. statue artist Lisa Reinertson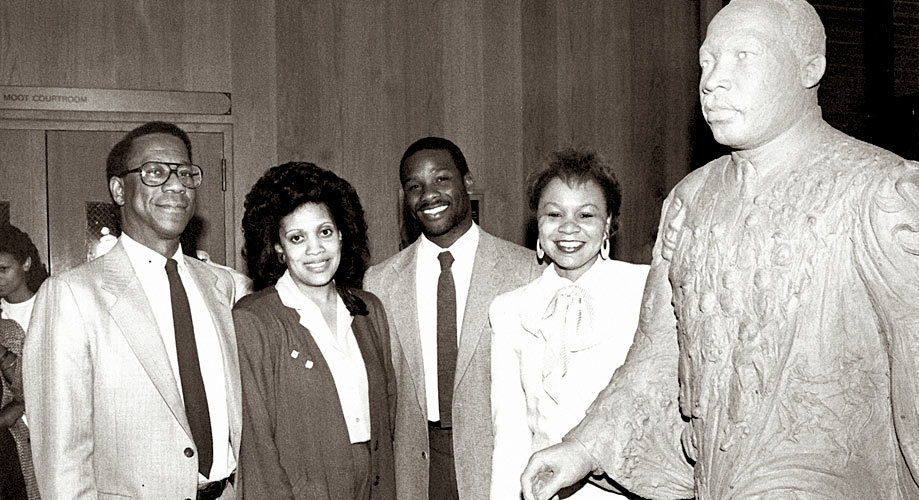 Dr. Martin Luther King Jr. statue unveiled, 1987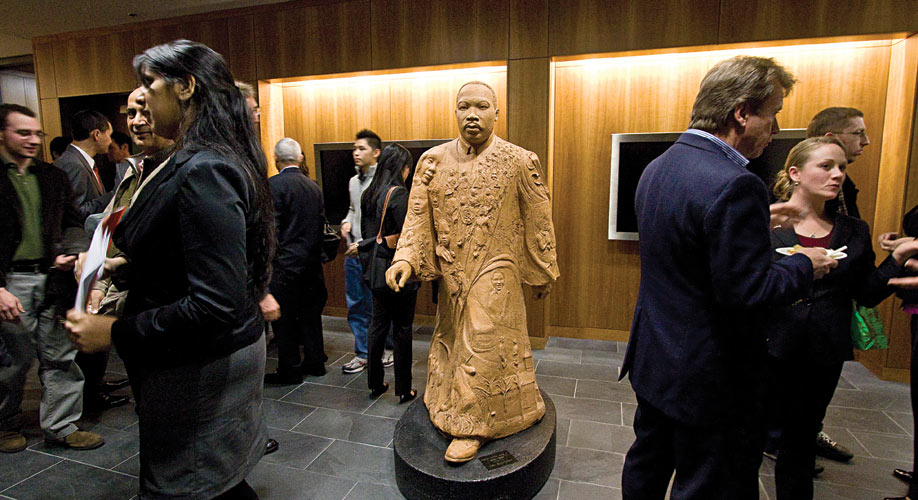 Dr. Martin Luther King, Jr., statue at its location in the King Hall lobby