Celebrating Classes of 1973, 1978, 1983, 1988, 1993, 1998, 2003, 2008, 2013, 2018!
Saturday, October 21, 2023 @ King Hall
Save the Date!
Reminisce. Reconnect. Renew. Repeat.
At one time, you were a law student at King Hall. Although your time here was brief, it was a milestone in the road map of your life. We invite you to return for a celebration of your accomplishments here: to reminisce with a walk down memory lane, to reconnect with your classmates and share your journey since graduation, and to renew your pride as a King Hall alum. Every five years, we offer the chance to repeat this opportunity because sustaining a community involves coming together again (reuniting). With our doors open (after a shared pandemic interruption), we are eager to welcome alumni back and truly hope you will join us this time around. 
Class of 1973: It's Golden Reunion Time!
SAVE THE DATE for Saturday, October 21, 2023 at King Hall to celebrate your 50th Reunion! A private reception will be held for Class of 1973 alumni and their guests before joining other milestone reunion classes.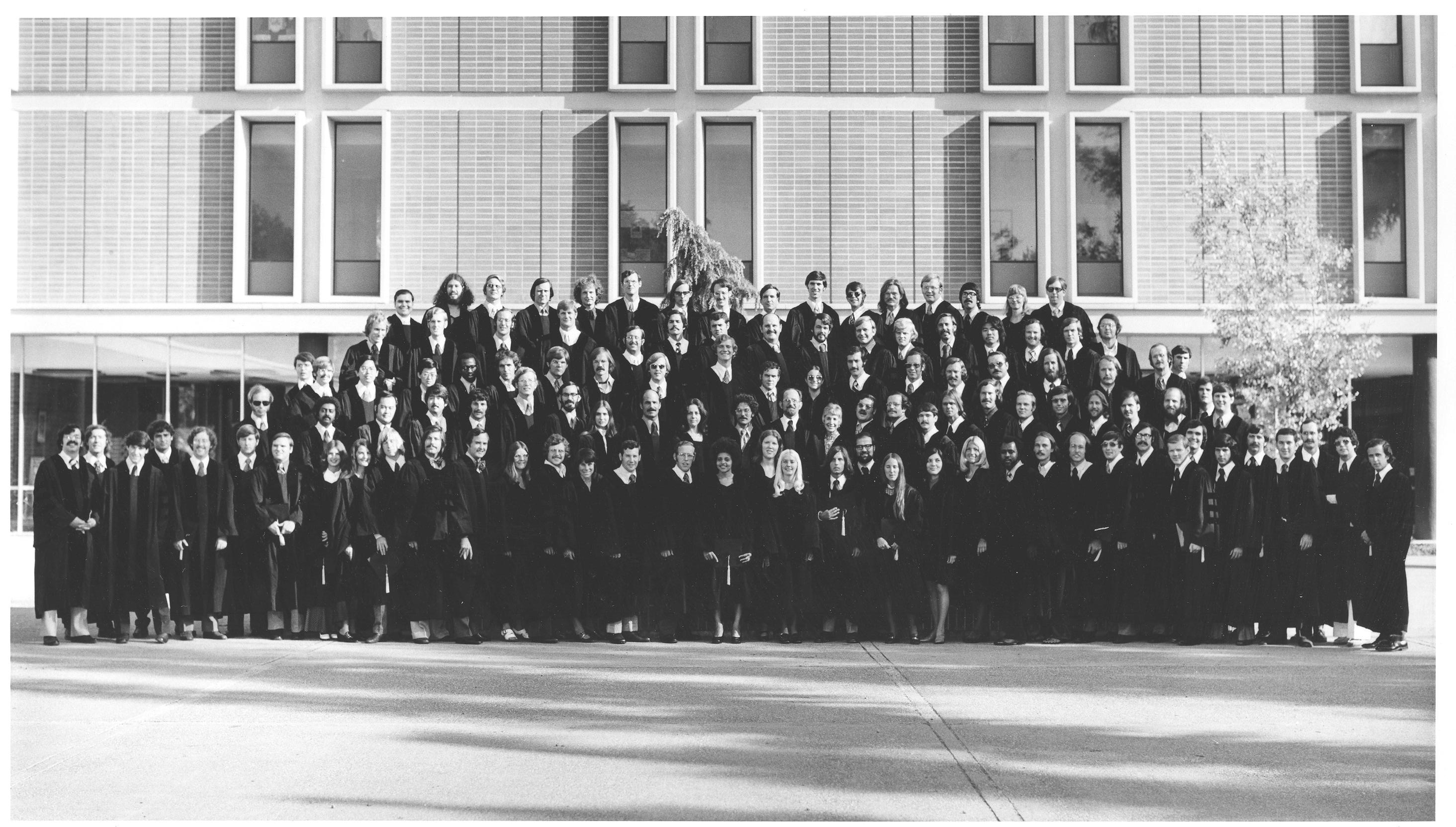 Reunion Committee Members
Your respective milestone reunion will be held on Saturday, October 21, 2023 at King Hall. If you are interested in serving on your reunion class committee, please contact Casey Becker at reunions@law.ucdavis.edu. 
Photos for Slideshow
Email photos past and present of you and your King Hall classmates to Casey Becker at reunions@law.ucdavis.edu.
COVID Guidelines
The School of Law will adhere to UC Davis Covid-19 policies. For more information visit: https://campusready.ucdavis.edu/visitors. 
Questions?
Email us at reunions@law.ucdavis.edu. 
Most of the updates on your reunion will be sent by e-mail
To be sure we have your current preferred e-mail address, go to the Alumni Directory to update your contact information.