Celebrating Classes of 1973, 1978, 1983, 1988, 1993, 1998, 2003, 2008, 2013, 2018!
Saturday, October 21, 2023 @ King Hall
Event Program
12:30 P.M. - Private Reception for our 50th Golden Alumni, Class of 1973 Only in Student Lounge
2:00 P.M. - All Class Reception Begins in Courtyard with Class Slideshows on loop in Kalmanovitz Appellate Courtroom. Heavy appetizers and beverages provided.
2:30 P.M. - Optional Building Tours begin every 20-30 minutes
3:30 P.M. - Welcome Remarks from Dean Kevin R. Johnson
4:00 P.M. - Class Photos Begin
6:00 P.M. - Reunions end, but reach out to a class committee member to see about additional class plans.
Reminisce. Reconnect. Renew. Repeat.
At one time, you were a law student at King Hall. Although your time here was brief, it was a milestone in the road map of your life. We invite you to return for a celebration of your accomplishments here: to reminisce with a walk down memory lane, to reconnect with your classmates and share your journey since graduation, and to renew your pride as a King Hall alum. Every five years, we offer the chance to repeat this opportunity because sustaining a community involves coming together again (reuniting). With our doors open (after a shared pandemic interruption), we are eager to welcome alumni back and truly hope you will join us this time around. 
Class of 1973: It's Golden Reunion Time!
SAVE THE DATE for Saturday, October 21, 2023 at King Hall to celebrate your 50th Reunion! A private reception will be held for Class of 1973 alumni and their guests from 12:30-2pm before joining other milestone reunion classes from 2-6pm.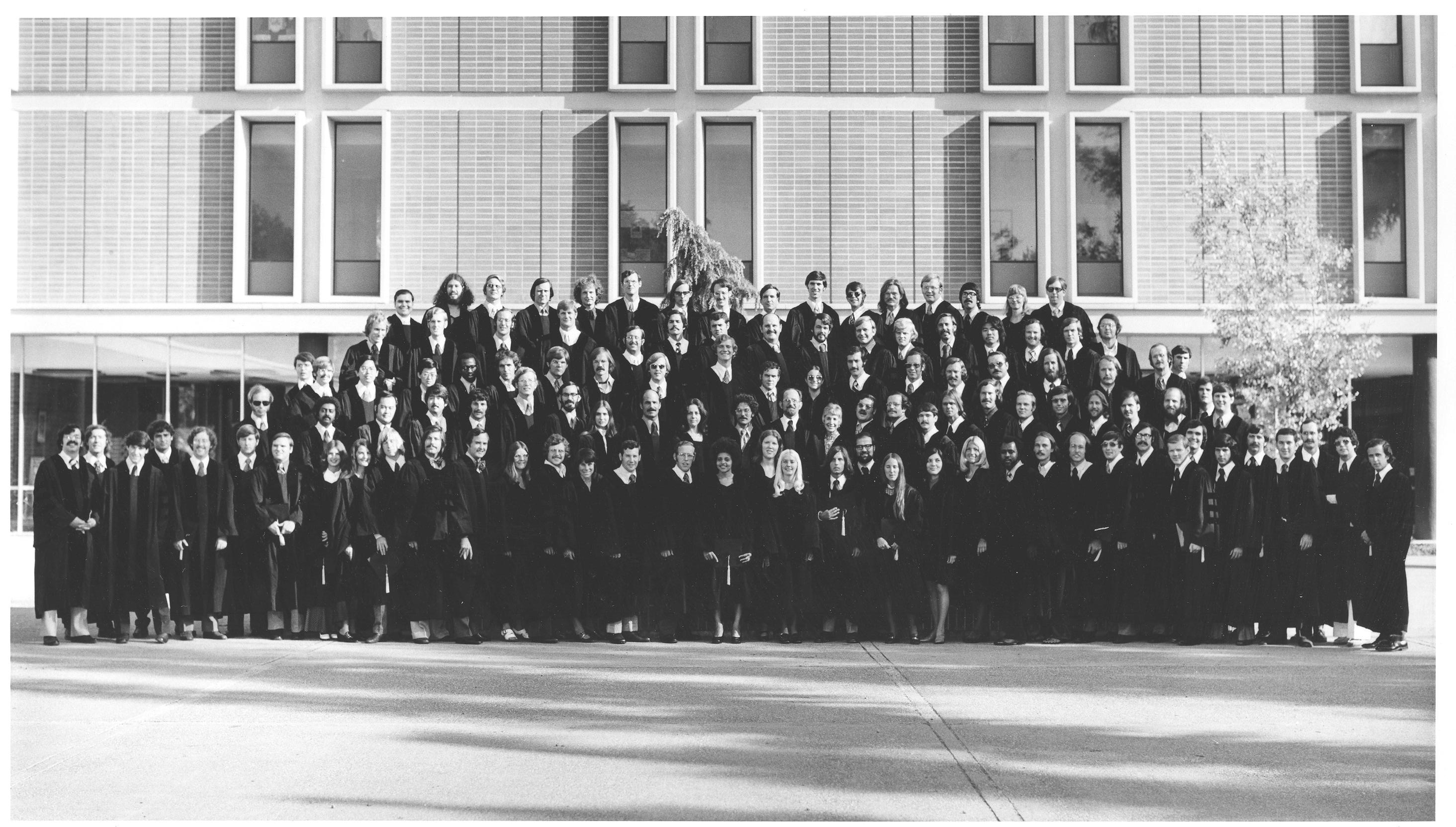 Reunion Committee Members
Your respective milestone reunion will be held on Saturday, October 21, 2023 at King Hall. If you are interested in serving on your reunion class committee, please contact Casey Becker at reunions@law.ucdavis.edu. 
Photos for Slideshow
Email photos past and present of you and your King Hall classmates to Casey Becker at reunions@law.ucdavis.edu.
Hotel Accommodations
Discounted group rates are being held at the Hyatt Place UC Davis. The discount is built into the link for stay between 10/20/23-10/22/23. Simply click the "Book Now" button and enter dates needed for that weekend and it automatically includes the discount code and rate. If you prefer to book by phone, call 530-297-3182 and mention "2023 Law Reunions" for discounted rate. Must book by September 20, 2023 to receive the discounted rate.
Information about other hotels in Davis can be found at the Yolo County Visitors Bureau website.
COVID Guidelines
The School of Law will adhere to UC Davis Covid-19 policies. For more information visit: https://campusready.ucdavis.edu/visitors. 
Questions?
Email us at reunions@law.ucdavis.edu. 
Most of the updates on your reunion will be sent by e-mail
To be sure we have your current preferred e-mail address, go to the Alumni Directory to update your contact information.