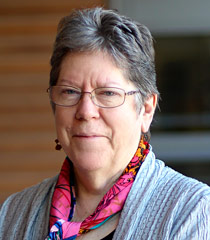 Warmest greetings from the University of California, Davis School of Law!  
We understand how challenging and important it is for you to choose the right master of laws program, one that will fulfill your unique personal and professional goals by supporting and inspiring you.
The University of California is the premiere public University system in the U.S. and the  University of California, Davis (UC Davis) School of Law is a top tier law school.  UC Davis School of Law offers an outstanding legal education and unforgettable student experience, from its renowned faculty to its unparalleled atmosphere of support and collaboration.   The town of Davis is a safe and friendly university town in Northern California, located very close to San Francisco, the Napa Valley wine district and Lake Tahoe.  
At UC Davis, our LL.M. students enjoy the enhanced opportunities and peace of mind that come from year-round personalized academic advising provided by faculty, staff and me. Our office assists students with everything else, too, from completing the application to registering for graduation and beyond. We help students with housing and, for our students with families, with placing their children in enriching daycare and in Davis's excellent public schools. We ensure students have the visa and healthcare services they need to live in Davis safely and healthily. We provide opportunities to connect deeply with other LL.M. and J.D. students through social events and academic and cultural field trips.
We encourage all our LL.M. students to take advantage of the Law School's tremendous variety of additional extra-curricular and co-curricular activities, including dozens of student clubs, lectures, workshops, and career events. In addition, the larger UC Davis campus offers academic and cultural programming throughout the year, as well as opportunities to participate in sports and fitness, the arts and more.
The LL.M. at UC Davis School of Law will delight and transform you. You will gain not only the critical knowledge you need to be competitive in the global legal environment, but also a tremendous network of skilled professionals and dear friends that lasts long after the program ends.
We know you will love your LL.M. at UC Davis. See you in California!
Beth Greenwood
Associate Dean, International Programs
UC Davis School of  Law