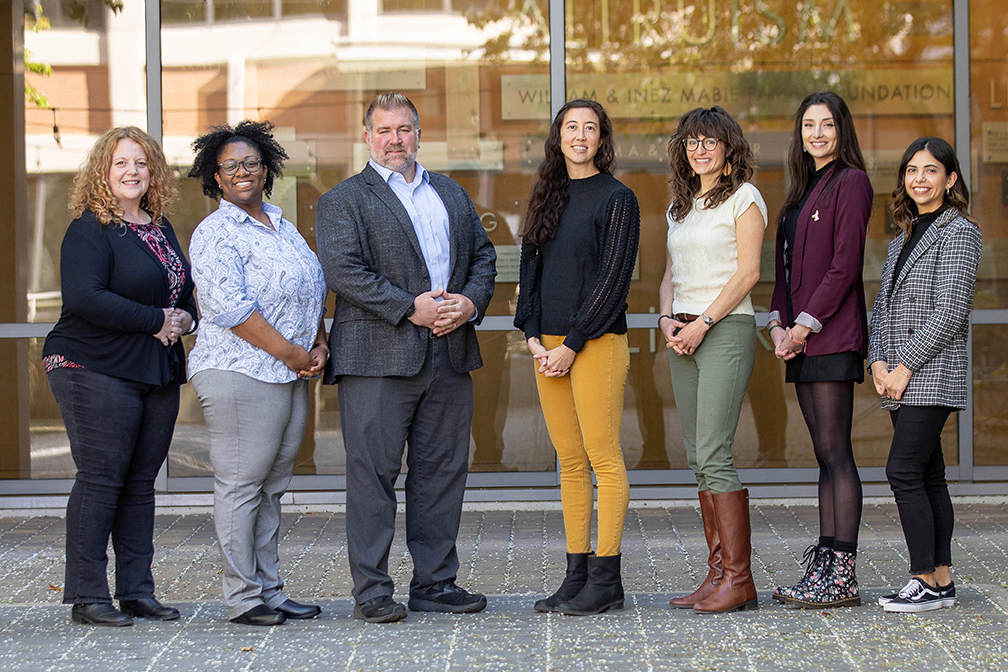 UC Davis Law has a long history of dedication to diversity, equity and inclusion. From our majority-minority faculty to our diverse student body and curriculum, we actively seek a learning community where students and scholars engage in diverse areas of the law, with a variety of people, and ideas different from their own.
The law school is housed within "King Hall" on the UC Davis campus, a state-of-the-art law building named after Dr. Martin Luther King, Jr. A life-size statue of Dr. King is prominently displayed in the law school lobby, and his words, celebrated as art throughout the building, are important reminders of his dedication to justice for all.
As Dr. King said, "Everybody can be great … because anybody can serve." All King Hall community members are encouraged to work to achieve a diverse, equitable and inclusive law school environment. Toward that end, the law school provides support and resources for DEI efforts. Students, staff and faculty are encouraged to reach out to Alexis Elston, DEI Fellow, for additional information and support.
Inclusive Access and Excellence
The King Hall Outreach Program helps undergraduates from underrepresented communities prepare for the law school admissions process
Pathway to Law School targets law school hopefuls in community college
First Generation Advocates pairs first-generation UC Davis Law students with faculty mentors
We offer a wide variety of funding options, and our extraordinarily generous merit- and need-based gift aid ensures that UC Davis School of Law remains financially accessible. In 2020, U.S. News & World Report ranked UC Davis School of Law #4 among public law schools awarding the most financial aid. Financial assistance is available for students including: merit-based scholarships, need-based grants, early decision select scholars and Dr. Martin Luther King Jr. public interest scholarships. The law school also offers financial aid for international students, veterans and undocumented students.
Committee on Diversity, Equity, and Inclusion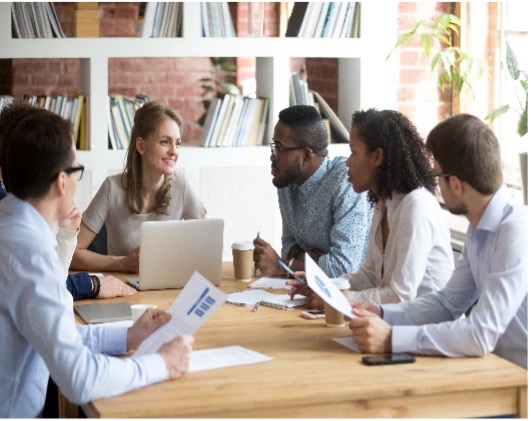 Each year the Dean appoints up to ten committee members, comprised of three faculty, three students, three staff members, and one member of the UC Davis Law School Alumni Board. The Dean of Students and the Diversity, Equity and Inclusion Fellow are ex officio committee members.
The charge for the Diversity, Equity, and Inclusion Committee includes the following:
To develop, review and maintain the School of Law Diversity, Equity and Inclusion (DEI) Strategic Plan;
To engage students, staff, alumni, and faculty in conversations about DEI issues including needed assessments, resources, programs and events;
To support students, staff, faculty, and alumni who engage in work, programs, events, and activities that increase accessibility, sense of belonging, and equitable practices within the law school community; and
To identify opportunities for the law school to address historical and current inequities in resources and services.
MLK Day of Service and Celebration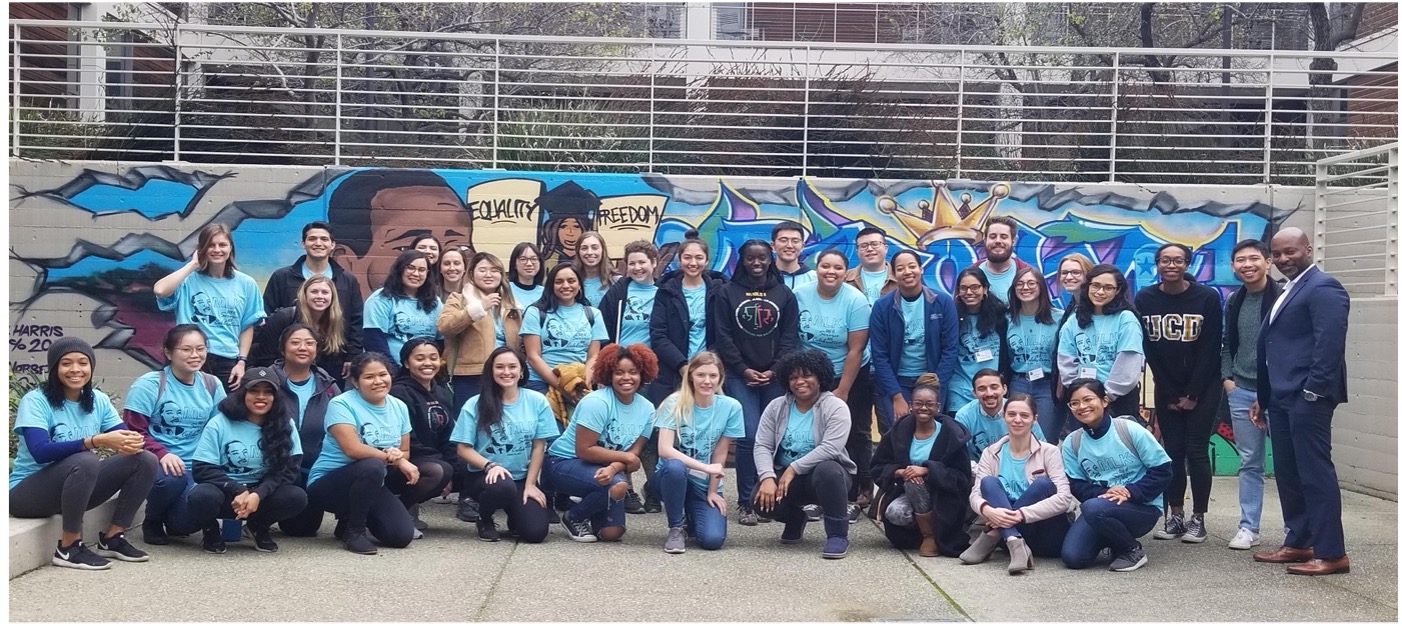 Each year, the King Hall community celebrates MLK Day with a day of service and celebration. Our Black Law Students Association, along with our LSA student government and the MLK Day Student Working Group lead these efforts with support from administration and faculty, to honor the legacy of Dr. King, and highlight the circumstances of our community members who continue to experience oppressed identities. Past events have included a blood drive, anessentials drive for a domestic violence shelter, a government benefits clinic, a DACA resource clinic, and a clean-up day for a local food bank.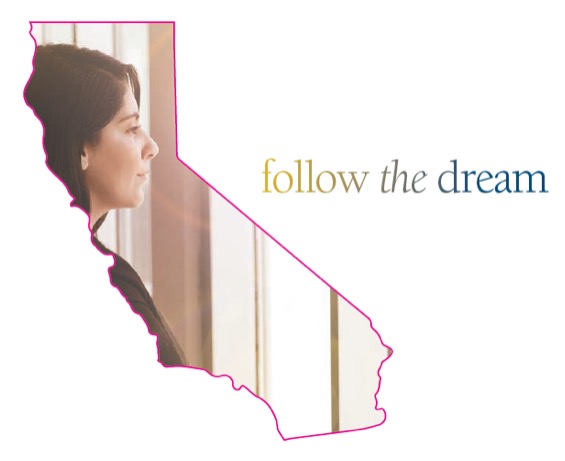 The National Jurist magazine named UC Davis School of Law the No. 2 most diverse school in the country in 2019. Princeton Review's "Best Law Schools 2020" ranked UC Davis School of Law No. 6 in the nation in the categories of "Greatest Resources for Women" and "Most Diverse Faculty."
Patwin People
UC Davis, like all campuses in the UC system, is a land grant institution. This means that the law school resides on lands provided by the state that historically were the homelands of indigenous peoples. These indigenous peoples were dispossessed of their lands, and never ceded them. We acknowledge the land on which the law school resides. For thousands of years, this land has been the home of Patwin people. Today, there are three federally recognized Patwin tribes: Cachil DeHe Band of Wintun Indians of the Colusa Indian Community, Kletsel Dehe Wintun Nation, and Yocha Dehe Wintun Nation. The Patwin people have remained committed to the stewardship of this land over many centuries. It has been cherished and protected, as elders have instructed the young through generations. We are honored and grateful to be on their traditional lands. For more information, visit our Land Acknowledgement page.
Non-discrimination Policy
The University of California, Davis, School of Law does not discriminate on the basis of race, color, national origin, religion, sex, gender, gender expression, gender identity, pregnancy (including pregnancy, childbirth, and medical conditions related to pregnancy or childbirth), physical or mental disability, age, medical condition (cancer related or genetic characteristics), ancestry, marital status, citizenship, sexual orientation, or service in the uniformed services (includes membership, application for membership, performance of service, application for service, or obligation for service in the uniformed services), status as a Vietnam-era veteran or special disabled veteran, in accordance with all applicable state and federal laws, and with University policy. In accordance with Title IX, the University of California, Davis, School of Law does not discriminate on the basis of sex in its educational programs, admissions, employment, or other activities. (March 2021)