UC Davis School of Law has a tradition of engagement in matters of global consequence. Continuing that tradition is the California International Law Center at King Hall. CILC (pronounced "silk") fosters the work of faculty, students, and alumni in international, comparative, and transnational law, and in so doing CILC enhances California's role as a global actor.

The California Environmental Law & Policy Center is a research and policy center located within UC Davis School of Law. Created in 2010, the Center is dedicated to cutting-edge environmental scholarship and academic initiatives, and committed to translating these efforts into effective and timely public policy.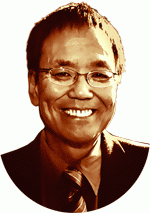 The Aoki Center for Critical Race and Nation Studies is an initiative led by faculty and students at UC Davis School of Law to honor the life and work of the late Professor Keith Aoki. He contributed to scholarship in many fields, especially in critical theory, race, and immigration issues. The Aoki Center carries on Professor Aoki's legacy through faculty scholarship in these areas and by encouraging students to develop their interests in critical theory.