Student life at UC Davis is full of endless possibilities.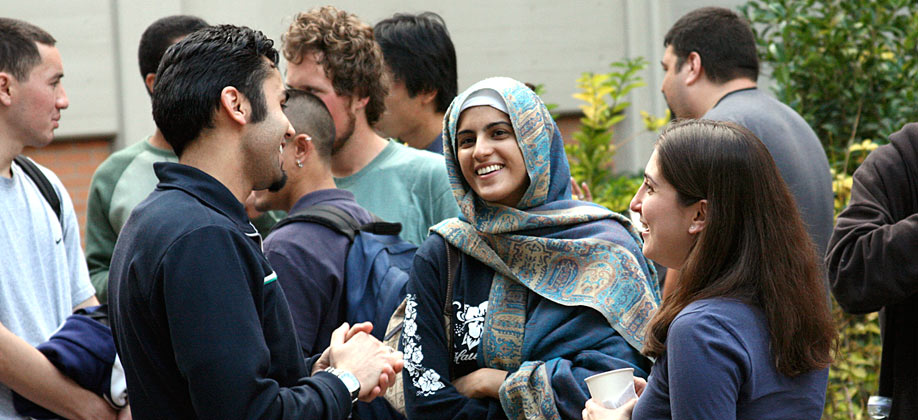 UC Davis School of Law Students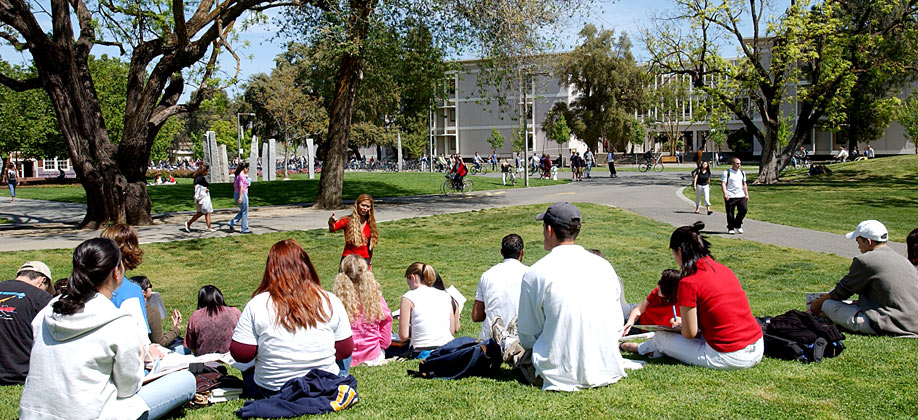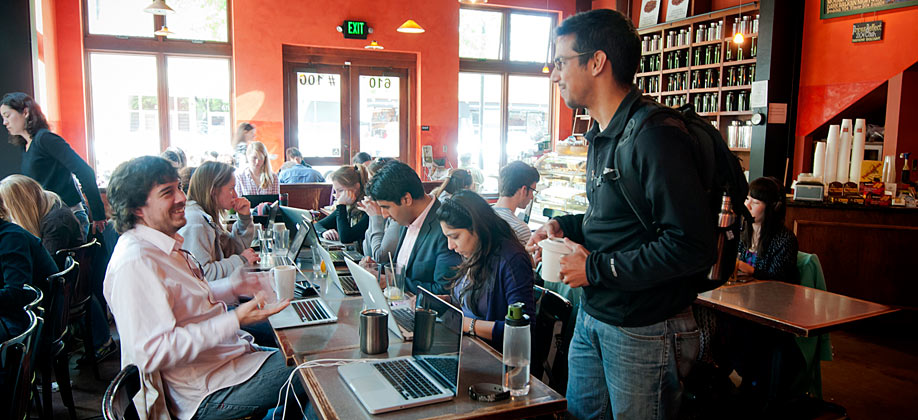 A Downtown Davis Coffeeshop, a popular study spot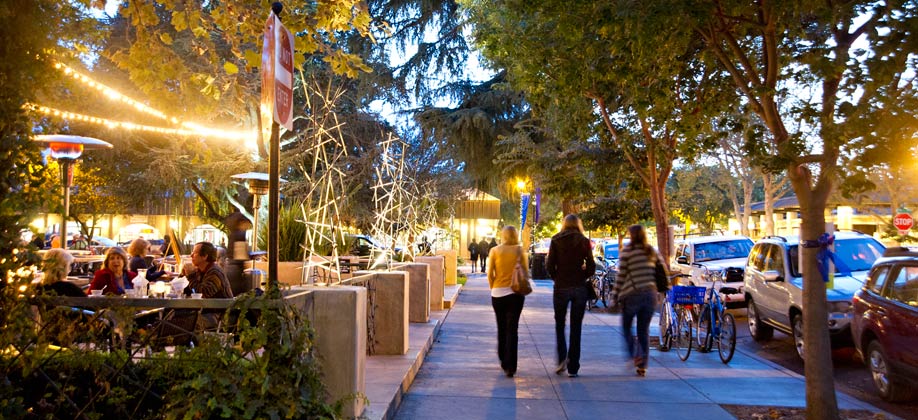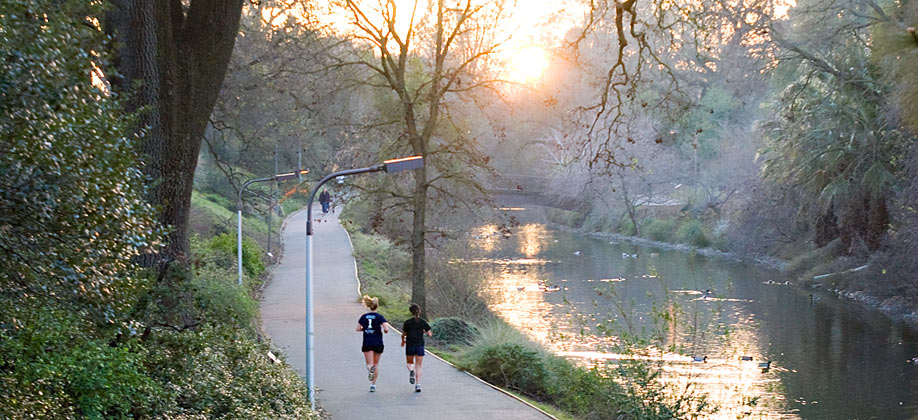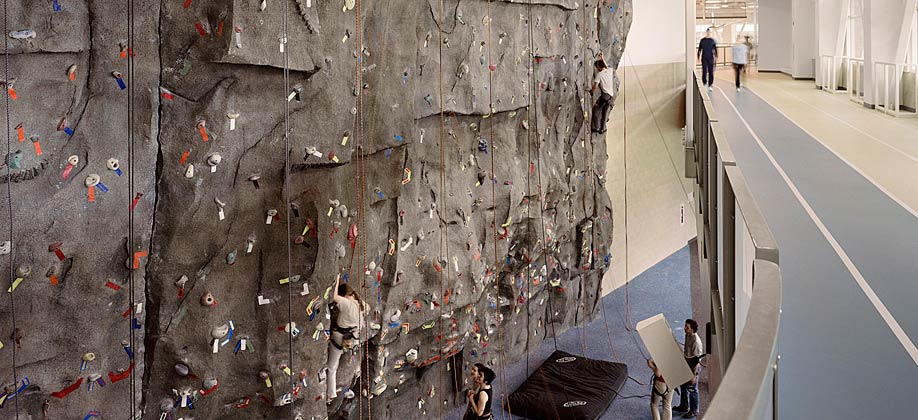 Running Track and Climbing Wall at the Activities and Recreation Center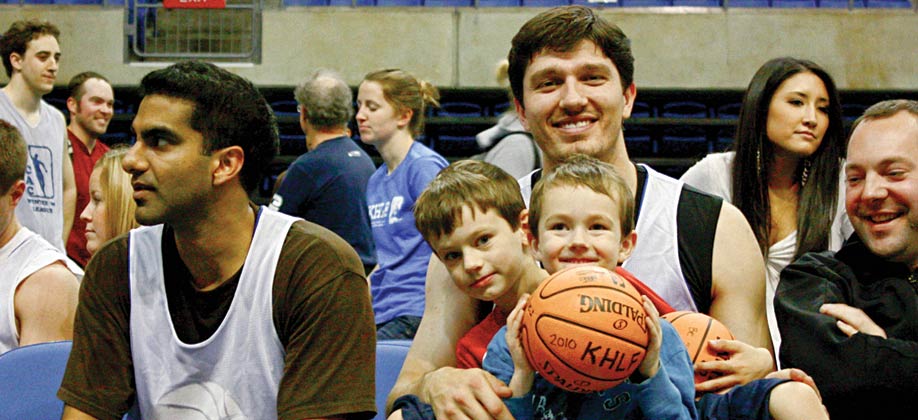 School of Law Students at the Annual Basketball Tournament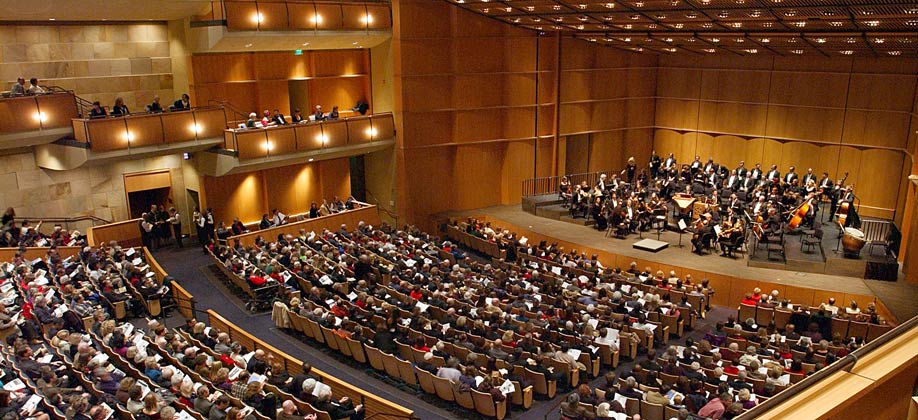 Mondavi Center for the Performing Arts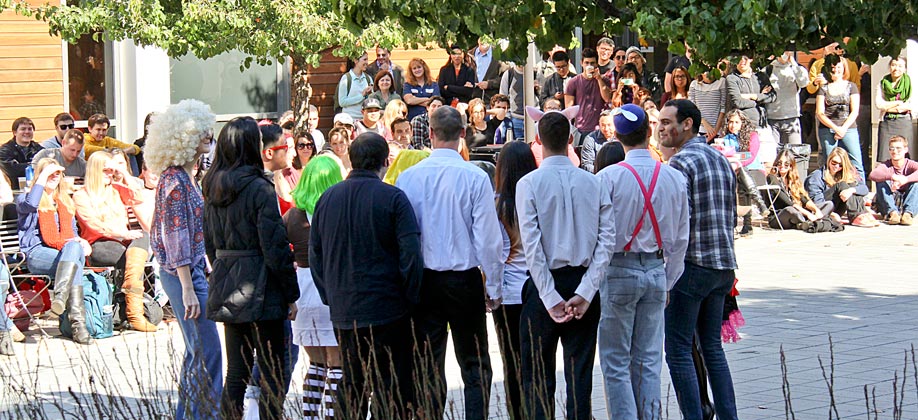 Law Cappella Singers perform in their Annual Halloween Concert
Students enjoy a wide variety of activities, from hanging out with friends at an outdoor café to joining other UC Davis students for campus lectures or recreational activities. They can work out at the state-of-the-art fitness center at the Activities and Recreation Center (ARC), create works of art at the Craft Center, and join the Experimental College and other organizations for a diverse range of activities. On campus and in town, students enjoy rock-climbing, dancing, bicycling, golf, tennis, racquetball, jogging, hiking, swimming at the campus pool, aerobics classes, weight training, martial arts, bowling, and more. In the evening, the campus and surrounding region provide opportunities to go dancing and attend musical performances, movies and sporting events such as UC Davis and professional basketball, football, baseball and soccer games. Attending the local Sacramento Kings NBA basketball games is a popular activity among students. In addition, students often take short trips to visit historic and scenic sites throughout the state.
Please visit the links above for things to do on campus, in Davis, and across Northern California. There's something for everyone!
Weather
Davis has a mild Mediterranean climate with cool weather in the fall, winter and spring months. Summers are hot and dry during the day and comfortably cool and breezy in the evening.
Summer
July - September
Hot and sunny
Average Daytime High 91°F (32.6°C)
Average Overnight Low 54.6°F (12.6°C)
Fall
October - December
Warm days, cool nights, occasional showers
Average Daytime High 65.6°F (18.6°C)
Average Overnight Low 41.6°F (5.3°C)
Winter
January - March
Cool and occasionally rainy
Average Daytime High 59.3°F (15.3°C)
Average Overnight Low 39.6°F (4.3°C)
Spring
April - June
Warm days, cool nights, some showers
Average Daytime High 80°F (26.6°C)
Average Overnight Low 50°F (10°C)