Current Fellows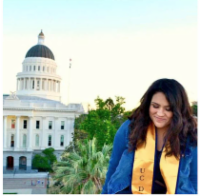 Giselle Garcia '23
Giselle is a first-generation Latina college and law school graduate striving to transform systems of power yielding oppressive influence over the lives of the marginalized. She is a community organizer and advocate for undocumented and incarcerated community members focused on the goal of achieving true autonomy for the disenfranchised. She hopes to advance critical race theory perspectives in discussions through the law school and contribute to the field with her research. She is excited to join the Aoki Center in support of its mission!
Past Fellows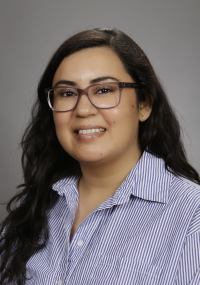 Yoxira Espinoza '22
Yoxira is a graduate of King Hall. Prior to law school, she worked as a legal assistant for a Personal Injury law firm in Whittier, CA and volunteered as a Child Advocate and Spanish Interpreter at a number of Immigrant Rights Organizations. During her time at King Hall, she was involved in the Latinx Law Student Association as the Alumni Relations Chair, the Immigration and Nationality Law Review as a Reprint Editor & Managing Co-Editor, the Immigration Law Clinic as a Law Clerk and a Research Assistant to Professor Aldana & Dean Johnson. Yoxira is excited to support the King Hall community in her capacity as an Aoki Legal Fellow.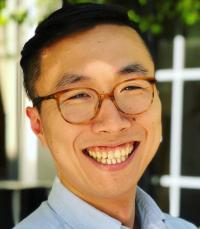 Ken Wang '18
Ken is a former community organizer and a recent graduate of King Hall. Before coming to law school, Ken worked in the San Francisco Bay Area organizing low-wage immigrant workers and coordinating efforts to build a multi-racial electoral alliance. During his time at King Hall, Ken served as the co-President of the Asian Pacific Law Students Association, as well as a member of the Martin Luther King Jr. Public Interest Award nominating committee. Outside of King Hall, he externed for the Honorable Goodwin Liu, Associate Justice of the Supreme Court of California and was an active member of the California Employment Lawyers Association. Ken is very excited to be joining the Aoki Center as a legal fellow. As a fellow, Ken will be supporting the continued development of the co-curricular programming dedicated to first-generation law students at King Hall. He will also be involved in various projects ranging from policy advocacy to elections law.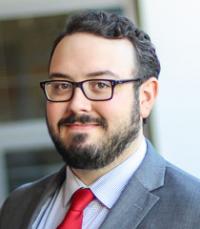 John Miller '17
John is a recent graduate of King Hall. During law school, he focused his studies on environmental law and social justice. He was an active participant in the Humanitarian Aid Legal Organization, Environmental Law Society, Journal of International Law and Policy, and the King Hall Negotiations Team. Upon graduation, John received the Public Interest and Pro Bono Law Certificates, as well as the Environmental Law Certificate. John's primary areas of interest are Native American law, legal history, and public policy. When he is not working, he enjoys watching his Dodgers, learning foreign languages, and practicing for his Cicerone certification. John is very excited to be working with Prof. Frampton and the Aoki Center's faculty, and to serve as the Center's first legal fellow.