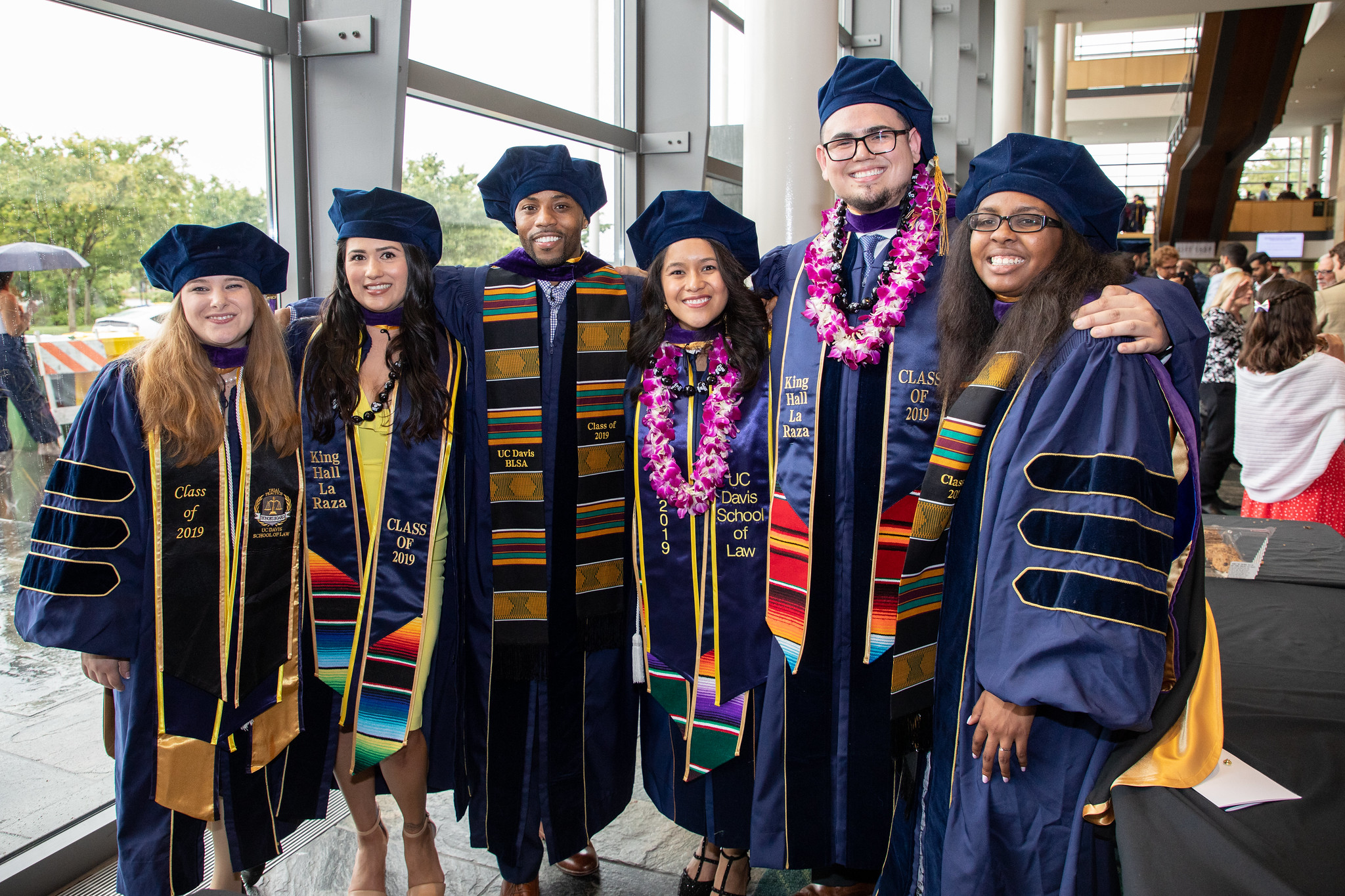 Commencement will be on Friday, May 10, 2024 at the Mondavi Center.  
For more information, please contact Events & Facility Manager Onell Berrios at oaberrios@ucdavis.edu.
Welcome to the UC Davis School of Law commencement page. Updates and announcements regarding the ceremony will be posted in this section of the website.
COVID-19 Protocols
Face coverings are strongly recommended.
Directions
Map to Mondavi Center and South Entry Parking. Free parking will be available in the South Entry parking structure.
Ceremony
Tickets are general admission seating. TICKETS ARE REQUIRED FOR ADMISSION TO THE CEREMONY AND WILL BE PROVIDED TO GUESTS BY THEIR GRADUATE. The ceremony usually lasts about 2 hours. Campus ATS Mediaworks will provide a live-stream video of the ceremony and a recording will be available after the event.
Reception
Immediately following the ceremony, a reception will be held for degree recipients, their families and friends, and friends of the School. Some families stay at the reception the entire time and others mingle quickly and leave. Finger food and beverages will be served at the reception. The reception will be held in the lobby of the Mondavi Center.
Photography
A photographer will take your picture immediately off stage. Pictures can be ordered online. Family and friends wishing to take photographs of candidates are requested to do so either before or after the ceremony. During the ceremony family and friends will not be allowed to approach the stage or stand in the aisles.
Videotaping the ceremony is allowed as long as the equipment does not obstruct the aisles and other guests' view.
Flowers
The UC Davis Campus vendor for commencement flowers is: Graduation Day Flowers.
Special Assistance
Wheelchairs are not provided by the Mondavi Center. However, wheelchairs are allowed at the Mondavi Center. Disabled parking spaces are located close to the Mondavi Center.
General Information
For general information, the UC Davis Commencement Handbook is available online here.