2023-24 Events
CILS - "Innovation, Law, and Society at King Hall and Beyond"
Monday, January 30, 2023 | 12 - 1 PM | King Hall, Rm 1001 | 

Recording Link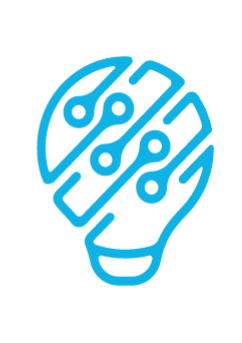 This will be the launch event for the Center for Innovation, Law, and Society with opening remarks by Dean Kevin Johnson and featuring Director Professor Peter Lee along with fellow core CILS faculty Professors Al Lin, Lisa Ikemoto, Stacy-Ann Elvy, and Elizabeth Joh discussing hot topics in their respective fields.
The Center for Innovation, Law, and Society (CILS) seeks to explore the legal and social implications of innovation, science, and technology. The center builds upon the work of UC Davis School of Law faculty members examining numerous fields at the intersection of law and innovation, including artificial intelligence, bioethics, data privacy, environmental law, health law, intellectual property, and social media. The center hosts leading speakers who share their insights on the opportunities and challenges of new innovations and the role of law in shaping their development and operation. 
In exploring these issues, CILS adopts a conscientiously broad conception of "law and innovation." While the center certainly addresses legal dimensions of new technologies, it also considers nontechnological innovations, such as creative works, novel social practices, and business innovations.
Professor Jennifer Urban, UC Berkeley Law and Chair, California Privacy Protection Agency Board 
Thursday, February 16, 2023 | 12 - 1 PM | King Hall, Rm 1301 | Recording Link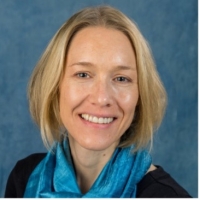 Jennifer M. Urban was appointed by California Governor Gavin Newsom in March 2021 to be the inaugural Chair of the California Privacy Protection Agency Board. Urban is a Clinical Professor of Law at the University of California, Berkeley School of Law, where she is Director of Policy Initiatives at the Samuelson Law, Technology & Public Policy Clinic. Prior to joining Berkeley Law, she founded and directed the USC Intellectual Property & Technology Law Clinic at the University of Southern California, Gould School of Law. Before that, she was the Samuelson Clinic's first fellow and an attorney with the Venture Law Group in Silicon Valley. She holds a B.A. in biological science (concentration in neurobiology and behavior) from Cornell University and a J.D. (with law and technology certificate) from Berkeley Law.
Professor Urban's research considers how values such as free expression, freedom to innovate, and privacy are mediated by technology, the laws that govern technology, and private-ordering systems. Many of her recent papers are available on the Social Science Research Network.
Professor Urban's clinic students represent clients in numerous public interest cases and projects at the intersection of technological change and societal interests such as civil liberties, innovation, and creative expression. Recent clinic projects include work on individual privacy rights, copyright and free expression, artists' rights, digital libraries, free and open source licensing, government surveillance, the "smart" electricity grid, biometrics, and defensive patent licensing.
Corynne McSherry, Electronic Frontier Foundation
Thursday, March 23, 2023 | 

12 - 1 PM | King Hall, Rm 1301 & via Zoom | REGISTER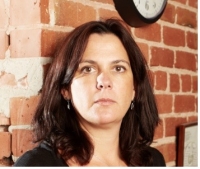 Corynne McSherry is the Legal Director at EFF, specializing in intellectual property, open access, and free speech issues. Her favorite cases involve defending online fair use, political expression, and the public domain against the assault of copyright maximalists. As a litigator, she has represented Professor Lawrence Lessig, Public.Resource.Org, the Yes Men, and a dancing baby, among others, and one of her first cases at EFF was In re Sony BMG CD Technologies Litigation (aka the "rootkit" case). She was named one of California's Top Entertainment Lawyers and was also named AmLaw's "Litigator of the Week" for her work on Lenz v. Universal. Her policy work includes leading EFF's effort to fix copyright (including the successful effort to shut down the Stop Online Piracy Act, or SOPA), promote net neutrality, and promote best practices for online expression. She testified before Congress about the Digital Millennium Copyright Act and Section 230.  Corynne comments regularly on digital rights issues and has been quoted in a variety of outlets, including NPR, CBS News, Fox News, the New York Times, Billboard, the Wall Street Journal, and Rolling Stone. Prior to joining EFF, Corynne was a litigator at the law firm of Bingham McCutchen, LLP. Corynne has a B.A. from the University of California at Santa Cruz, a Ph.D from the University of California at San Diego, and a J.D. from Stanford Law School. While in law school, Corynne published Who Owns Academic Work?: Battling for Control of Intellectual Property (Harvard University Press, 2001).
Please contact Nina Bell at nbell@ucdavis.edu with any questions.
Professor Colleen V. Chien, Santa Clara University School of Law
Thursday, April 13, 2023 | 

12 - 1 PM | King Hall, Rm 1301 & via Zoom | REGISTER

Colleen Chien is Professor at Santa Clara University School of Law where she teaches, mentors students, and leads multi-disciplinary teams to conduct empirical research on patents, intellectual property, and the criminal justice system. From 2013-2015, she served in the Obama White House as the Senior Advisor on Intellectual Property and Innovation to the Chief Technology Officer, working on a broad range of patent, copyright, technology transfer, open innovation, and other issues. Professor Chien is internationally known for her research and writing on domestic and international patent law and policy issues. She has testified on multiple occasions before both houses of Congress, the US Patent and Trademark Office, the Department of Justice, and the Federal Trade Commission and frequently lectures at national law conferences. She has published several in-depth empirical studies, including of patent prosecution in the US and abroad, patent examination trends, inequality and innovation, patent litigation, and patent-assertion entities (PAEs). In the realm of criminal justice, she is the founder of the Paper Prisons initiative (paperprisons.org), a multi-disciplinary research initiative of over 20 collaborators, partners, and affiliates that uses research, technology tools, and empathy to boost the employment and other outcomes of people who have had contact with the criminal justice system by documenting and narrowing the "second chance gap," between those eligible for and receiving second chance relief. In 2019, she was Justin D'Atri Visiting Professor of Law at Columbia Law School and a visiting Professor at the University of Chicago Law School.
Professor Chien is among the top 20-cited intellectual property and cyberlaw scholars in the US and is a recipient of the prestigious American Law Institute's Early Career Medal, awarded every other year to one or two outstanding early-career law professors; the Intellectual Property Vanguard Award (by the California Bar Association) and the Eric Yamamoto Emerging Scholar award (by the Conference of Asian Pacific American Law Faculty); she has also been named one of the 50 Most Influential People in Intellectual Property in the World (by Intellectual Asset Magazine) and a Woman of Influence and a Tech Law Trailblazer (by the National Law Journal and the Recorder) for her work devising "the Second Chances and Empathy Hackathon" and work on executive agency policy pilots.