Message from the Associate Dean for International Programs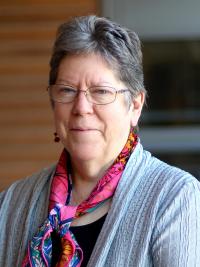 The UC Davis School of Law is a leader in international legal education. For more than 30 years, thousands of students and legal professionals have attended our UC Davis School of Law International Programs. Our participants have been overwhelmingly pleased with the superior academic quality, cutting edge knowledge, individualized attention, and deep sense of community that we provide here at the UC Davis School of Law. When you attend our educational programs, you become a valued member of our select and special King Hall family.
I invite you to consider our outstanding educational offerings: a full-time academic year LL.M. program, open enrollment summer courses, J.D. Exchange programs, and the Visiting Scholars program. If you have any questions about the programs, please contact us.
For quick reference to the programs, please click on the links below:
In the meantime, I look forward to seeing you at UC Davis School of Law!
Beth Greenwood
Associate Dean of International Programs
Video
Please enjoy this video that explores the many ways UC Davis School of Law offers a top-tier legal education and outstanding student experience, from its renowned faculty to its unparalleled atmosphere of support and collaboration.