Message from the Assistant Dean of Admission and Financial Aid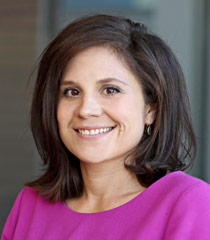 Law school is hard. Applying to law school should not be. Whether you are the first in your family to pursue higher education or an aspiring fifth-generation lawyer, the Office of Admission and Financial Aid is here to guide you through the process and help you discover all the ways in which a UC Davis education is like no other. I encourage you to read our Mission Statement and learn more about the School of Law's history and connection to Dr. Martin Luther King, Jr.
At UC Davis School of Law, King Hall, you will find yourself in a diverse community of students who challenge convention, champion new ideas, and embrace collaborative learning. Students are competitive with themselves, not one another. Our faculty integrate students into their work, providing enrichment opportunities inside and outside the classroom. King Hall alumni are skilled practitioners, community leaders, and sources of support to current students. In short, UC Davis is a place where you can thrive academically, professionally and personally. We hope you will consider joining us.
I encourage you to peruse our website, contact us with questions, visit, and then apply!
Video
A video that explores the many ways that UC Davis School of Law offers a top-tier legal education and outstanding student experience, from its renowned faculty to its unparalleled atmosphere of support and collaboration.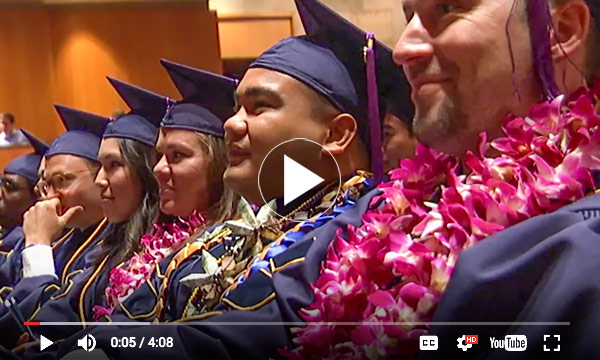 Qualifications for Admission to the Bar
In addition to a bar examination, there are character, fitness, and other qualifications for admission to the bar in every U.S. jurisdiction. Applicants are encouraged to determine the requirements for any jurisdiction in which they intend to seek admission by contacting the jurisdiction. Addresses for all relevant agencies are available through the National Conference of Bar Examiners.
UC Davis School of Law Nondiscrimination Policy
To view the policy, please click here.
Notice to Students Re: Professional Licensure and Certification
University of California programs for professions that require licensure or certification are intended to prepare the student for California licensure and certification requirements. Admission into programs for professions that require licensure and certification does not guarantee that students will obtain a license or certificate. Licensure and certification requirements are set by agencies that are not controlled by or affiliated with the University of California and licensure and certification requirements can change at any time.
The University of California has not determined whether its programs meet other states' educational or professional requirements for licensure and certification. Students planning to pursue licensure or certification in other states are responsible for determining whether, if they complete a University of California program, they will meet their state's requirements for licensure or certification. This disclosure is made pursuant to 34 CFR §668.43(a)(5)(v)(C).
Please see UC Office of the President Institutional Research and Academic Planning website for the most current information.