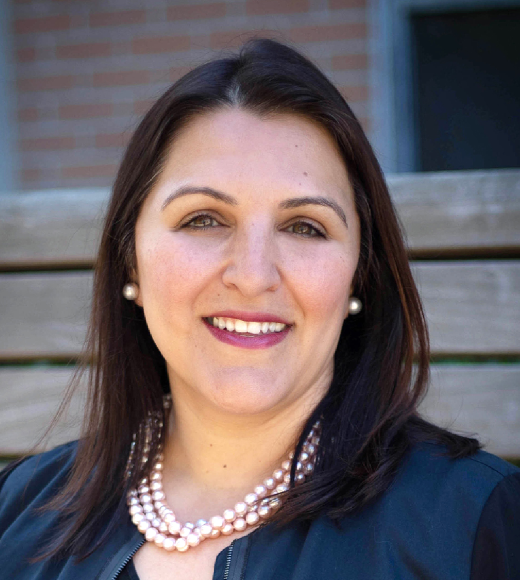 Position Title

Senior Associate Dean for Academic Affairs and Martin Luther King Jr. Professor of Law
Bio
Afra Afsharipour is Senior Associate Dean for Academic Affairs and Martin Luther King, Jr. Professor of Law at University of California, Davis School of Law. She researches in the areas of comparative corporate law, corporate governance, mergers and acquisitions, and transactional law. She has taught courses in business associations, mergers and acquisitions, startups and venture capital, and antitrust. Her scholarship has appeared or is forthcoming in several books and law reviews, including Columbia Law Review, University of Chicago Law Review, Minnesota Law Review, Vanderbilt Law Review, UC Irvine Law Review, National Law School of India Review, and other leading journals. She is co-editor of COMPARATIVE CORPORATE GOVERNANCE (eds. Afra Afsharipour & Martin Gelter, Edward Elgar Publishing Ltd., 2021). She authored the HANDBOOK ON CORPORATE GOVERNANCE IN INDIA: LEGAL STANDARDS AND BOARD PRACTICES (The Conference Board 2016) and co-authored the 2021 edition of the HANDBOOK ON CORPORATE GOVERNANCE IN INDIA: LEGAL STANDARDS AND BOARD PRACTICES (The Conference Board 2021).
Professor Afsharipour has delivered numerous talks, nationally and internationally, and has been a visiting scholar in India, China and Taiwan. She is quoted regularly by leading national and international news outlets, and her research has been featured in the New York Times and the American Lawyer, as well as other national news outlets.
She is an elected member of the American Law Institute (ALI), widely considered the nation's preeminent law reform organization. In 2019 she was named a fellow of the American Bar Foundation. She has held leadership positions in the Association of American Law Schools and the American Society of Comparative Law. In 2018 she was honored by the Association of American Law Schools (AALS) with the Section on Business Associations Outstanding Mentor Award. In 2014 she was selected for the Lawyers of Color's 50 Under 50 list, a comprehensive catalog of minority law professors making an impact in legal education.
Prior to joining the Davis faculty, Professor Afsharipour was an attorney at the international law firm Davis Polk & Wardwell LLP. There she advised clients on domestic and cross border mergers and acquisitions, public and private securities offerings, and corporate governance and compliance matters. She served as a law clerk for Judge Rosemary Barkett of the U.S. Court of Appeals for the Eleventh Circuit.
Professor Afsharipour received her J.D. from Columbia Law School, where she was a Harlan Fiske Stone Scholar, and served as an articles editor of the Columbia Law Review and a submissions editor of the Columbia Journal of Gender and Law. She received her B.A. (magna cum laude) from Cornell University.
Education and Degree(s)
B.A. magna cum laude, Cornell University, 1996
J.D. Columbia Law School, 1999
Honors and Awards
Elected to the American Law Institute, 2019
American Bar Foundation Fellow, 2019-
Famous Expert Forum Distinguished Lecture, China University of Political Science and Law 2019
Association of American Law Schools, Section on Business Associations Outstanding Mentor Award 2018
Martin Luther King, Jr. Hall Research Scholar 2009-2018
Distinguished Teaching Award Nominee 2009, 2012, 2013, 2016
2014 Visiting Scholar in Residence in Business and Corporate Law, The Institute of Delaware Corporate and Business Law of Widener Law Delaware and the Delaware Counsel Group, Wilmington, Delaware
"Transforming the Allocation of Deal Risk Through Reverse Termination Fees" selected by the Corporate Practice Commentator as one of the Top 10 Corporate and Securities Articles of 2011
Selected by the Center for Law, Economics & Finance (C-LEAF) at George Washington University for Second Annual Junior Faculty Business and Financial Law Workshop in 2012
Corporate Associate, Davis Polk & Wardwell 2000-2007
Law Clerk to the Honorable Rosemary Barkett, Eleventh Circuit Court of Appeals 1999-2000
Courses
Business Associations
Startups and Venture Capital
Mergers And Acquisitions
Corporate Governance
Antitrust
Research Interests & Expertise
Comparative Corporate Law
Corporate Governance
Mergers And Acquisitions
Transactional Law
Membership and Service
Association of American Law Schools (AALS) House of Representative – alternate (2018-Present), elected by law faculty
Association of American Law Schools (AALS) Executive Committee, Section on Business Associations (2017-2021)
Association of American Law Schools (AALS) Executive Committee, Section on Comparative Law (2018-Current)
Association of American Law Schools (AALS) Treasurer (2021- Current)
American Society of Comparative Law (ASCL) Chair, Finance Committee (2019-Present); Director (2009-Present)
Advisory Board, Indian Law Review (Taylors & Francis Publishers) (Jan. 2020-Dec. 2022)
National Business Law Scholars Conference Board of Directors (2019-Present)
Co-Chair, Second Annual Workshop for Asian American Pacific Islander (AAPI) and Middle Eastern and North African (MENA) Women in the Legal Academy, UC Davis School of Law (Sept 16-17, 2022) (with Co-Chair Suzanne Kim)
Organized Berle XIII - Inclusive Corporate Leadership, McGill University (May 19-20, 2022) (with Chuck O'Kelley and Darren Rosenblum)
Organized Feminism and Corporate Law: Reforming Corporate Governance Roundtable (July 2020) (with June Carbone (chair), Naomi Cahn, Nancy Levit, and Darren Rosenblum).
Organized the Bay Area Corporate/Transactional Law Summer Workshop (with Abraham Cable) (Summers 2014-2021)
Affiliated Faculty, Middle East/South Asia Studies Program, UC Davis 2007-Present
Publications
Books
COMPARATIVE CORPORATE GOVERNANCE (eds Afra Afsharipour & Martin Gelter, Edward Elgar Publishing Ltd., 2021)
HANDBOOK ON CORPORATE GOVERNANCE IN INDIA: LEGAL STANDARDS AND BOARD PRACTICES 2ND EDITION (The Conference Board 2021) (with Manali Paranjpe)
HANDBOOK ON CORPORATE GOVERNANCE IN INDIA: LEGAL STANDARDS AND BOARD PRACTICES (The Conference Board 2016)
---
Book Chapters
Diversity & ESG: Implications for M&A, A RESEARCH AGENDA FOR CORPORATE LAW (eds Christopher M. Bruner & Marc Moore, Edward Elgar Publishing Ltd. forthcoming 2022)
Commentary – Revlon, Inc. v. MacAndrews & Forbes Holdings, Inc, FEMINIST JUDGMENTS IN CORPORATE LAW (eds Anne Choike, Usha Rodrigues, Kelli Alces Williams, Cambridge University Press forthcoming 2023)
Lessons from India's Struggles with Corporate Purpose, RESEARCH HANDBOOK ON CORPORATE PURPOSE AND PERSONHOOD (eds Elizabeth Pollman & Robert Thompson, Edward Elgar Publishing Ltd. 2021)
Introduction to Comparative Corporate Governance, COMPARATIVE CORPORATE GOVERNANCE (eds Afra Afsharipour & Martin Gelter, Edward Elgar Publishing Ltd. 2021) (co-authored with Matin Gelter)
Corporate Governance in Takeovers: The Changing Comparative Landscape, COMPARATIVE CORPORATE GOVERNANCE (eds Afra Afsharipour & Martin Gelter, Edward Elgar Publishing Ltd. 2021)
Corporate Social Responsibility and the Corporate Board: Assessing the Indian Experiment, GLOBALISATION OF CORPORATE SOCIAL RESPONSIBILITY AND ITS IMPACTS ON CORPORATE GOVERNANCE (eds. Jean J. du Plessis, Umakanth Varottil & Jeroen Veldman) (Springer International 2018) (peer reviewed)
Deal Structure and Minority Shareholders, COMPARATIVE TAKEOVER REGULATION: GLOBAL AND ASIAN PERSPECTIVES (eds. Umakanth Varottil and Wan Wai Yee) (Cambridge University Press 2018)
Legal Transplants in the Law of the Deal: M&A Agreements in India, RESEARCH HANDBOOK ON MERGERS AND ACQUISITIONS (eds. Claire Hill and Steven Davidoff Solomon) (Edward Elgar Publishing Ltd. 2016)
The One Woman Director Mandate: History and Trajectory, CORPORATE GOVERNANCE IN INDIA: CHANGE AND CONTINUITY (ed. Asish K. Bhattacharyya) (Oxford University Press 2016)
The Advent of the LLP in India, RESEARCH HANDBOOK ON PARTNERSHIPS, LLCS AND ALTERNATIVE FORMS OF BUSINESS ORGANIZATIONS (eds. Robert W. Hillman and Mark J. Lowenstein) (Edward Elgar Publishing Ltd. 2015)
---
Articles & Other Academic Publications
Gender and the Social Structure of Exclusion in U.S. Corporate Law (with Matthew Jennejohn), __ UNIV. OF CHICAGO L. REV. __ (2023)
Investment Bankers and Inclusive Corporate Leadership, 46 SEATTLE U. L. REV. ___ (2023) (invited symposium article)
Women and M&A, 12 UC IRVINE L. REV. 359 (2022)
Power & Pay in the C-Suite, INEQUALITY INQUIRY (2021) (invited symposium essay) (coauthored with Darren Rosenblum)
The Evolution of Risk Management Oversight by Indian Boards, 33 NATIONAL LAW SCHOOL OF INDIA REVIEW 327 (2021) (peer reviewed) (co-authored with Manali Paranjpe)
Bias, Identity and M&A, 2020 WISCONSIN L. REV. 469 (2020) (invited symposium article)
Enhanced Scrutiny on the Buy-Side, 53 Georgia L. Rev. 443 (2019) (co-authored with J. Travis Laster)
Reevaluating Shareholder Voting Rights in M&A Transactions, 70 Oklahoma L. Rev. 127 (2017) (invited symposium article)
The Role of the Nomination Committee in Board Independence and Composition in Indian Companies, The Conference Board Director Notes No. DC-V1N2 (March 2017) (co-authored with Manali Paranjpe)
Redefining Corporate Purpose: An International Perspective, 40 Seattle U. L. Rev. 465 (2017) (invited symposium article)
Regulation of Related Party Transactions in India, The Conference Board Director Notes No. DC-V1N1 (November 2016) (co-authored with Manali Paranjpe)
Risk Management and the Board of Directors in Indian Firms, National Stock Exchange of India Quarterly Briefing No. 14 (July 2016), (invited peer reviewed publication)
Corporate Governance and The Indian Private Equity Model, 27(1) NATIONAL LAW SCHOOL OF INDIA REVIEW 18 (2015) (invited article) (peer reviewed)
Foreword: Value Creation by Business Lawyers in the 21st Century, 15 U.C. DAVIS BUS. L.J. 1 (2015)
Corporate Social Responsibility in India, THE CONFERENCE BOARD DIRECTOR NOTES No. DNV6N14 (August 2014) (co-authored with Shruti Rana)
The Emergence of New Corporate Social Responsibility Regimes in China and India, 14 U.C. DAVIS BUS. L.J. 175 (2014) (co-authored with Shruti Rana) (invited symposium article)
The Indian Private Equity Model, National Stock Exchange of India Limited, NSE Working Paper WP/8/2013 (July 2013)
Law and the Evolution of Outbound Acquisitions by Indian Companies, National Stock Exchange of India Limited (May 2012) (edited transcript)
The Evolving Role of Independent Directors, National Stock Exchange of India Limited (May 2012) (edited transcript)
A Shareholders' Put Option: Counteracting the Acquirer Overpayment Problem, 96 MINNESOTA L. REV. 1018 (2012)
Selected by the Center for Law, Economics & Finance (C-LEAF) for Second Annual Junior Faculty Business and Financial Law Workshop
Excerpted in THERESE H. MAYNARD, MERGERS AND ACQUISITIONS (3d ed. 2013, 4th ed. 2017, 5th ed. 2021)
Directors as Trustees of the Nation? India's Corporate Governance and Corporate Social Responsibility Reform Efforts¸ 34 SEATTLE U. L. REV. 996 (2011) (invited symposium article)
Outbound Mergers and Acquisitions by Indian Firms, THE CONFERENCE BOARD DIRECTOR NOTES No. DN-V3N10 (2011)
Rising Multinationals: Law and the Evolution of Outbound Acquisitions by Indian Companies, 44 U.C. DAVIS L. REV. 1029 (2011) (invited symposium article)
The Promise and Challenges of India's Corporate Governance Reforms, 1 INDIAN J. OF L. & ECON. 33 (2010) (invited inaugural issue)
A Brief Overview of Corporate Governance Reforms in India, THE CONFERENCE BOARD DIRECTOR NOTES No. DN-020 (December 2010)
Transforming the Allocation of Deal Risk Through Reverse Termination Fees, 63 VANDERBILT L. REV. 1161 (2010)
selected by the Corporate Practice Commentator as one of the Top 10 Corporate and Securities Articles of 2011
Excerpted in THERESE H. MAYNARD, MERGERS AND ACQUISITIONS (3d ed. 2013, 4th ed. 2017, 5th ed. 2021)
Integrating the Financial Crisis in the Business Associations Course: Benefits and Pitfalls, 5 J. BUS. & TECH. L. 5 (2010) (invited conference essay)
Corporate Governance Convergence: Lessons from the Indian Experience, 29 NORTHWESTERN J. INT'L L. & BUS. 335 (2009)
Excerpted in VENTORUZZO ET AL, COMPARATIVE CORPORATE LAW (West Academic 2015)
Incorporating "Business" in Business Law Classes, 8 U.C. DAVIS BUS. L.J. 1 (2007) (invited essay)
Note, Empowering Ourselves: The Role of Women's NGOs in the Enforcement of the Women's Convention, 99 COLUM. L. REV. 129 (1999)
Tags