Law Library News
Posted Sep 20, 2018
Our latest Collection Highlights are on display in the glass case in the library lobby.  Banned Books Week (September 23-29, 2018) celebrates the freedom to read. We are featuring materials from our collection about banned books and censorship.
The items on display are:
---
Posted Aug 10, 2018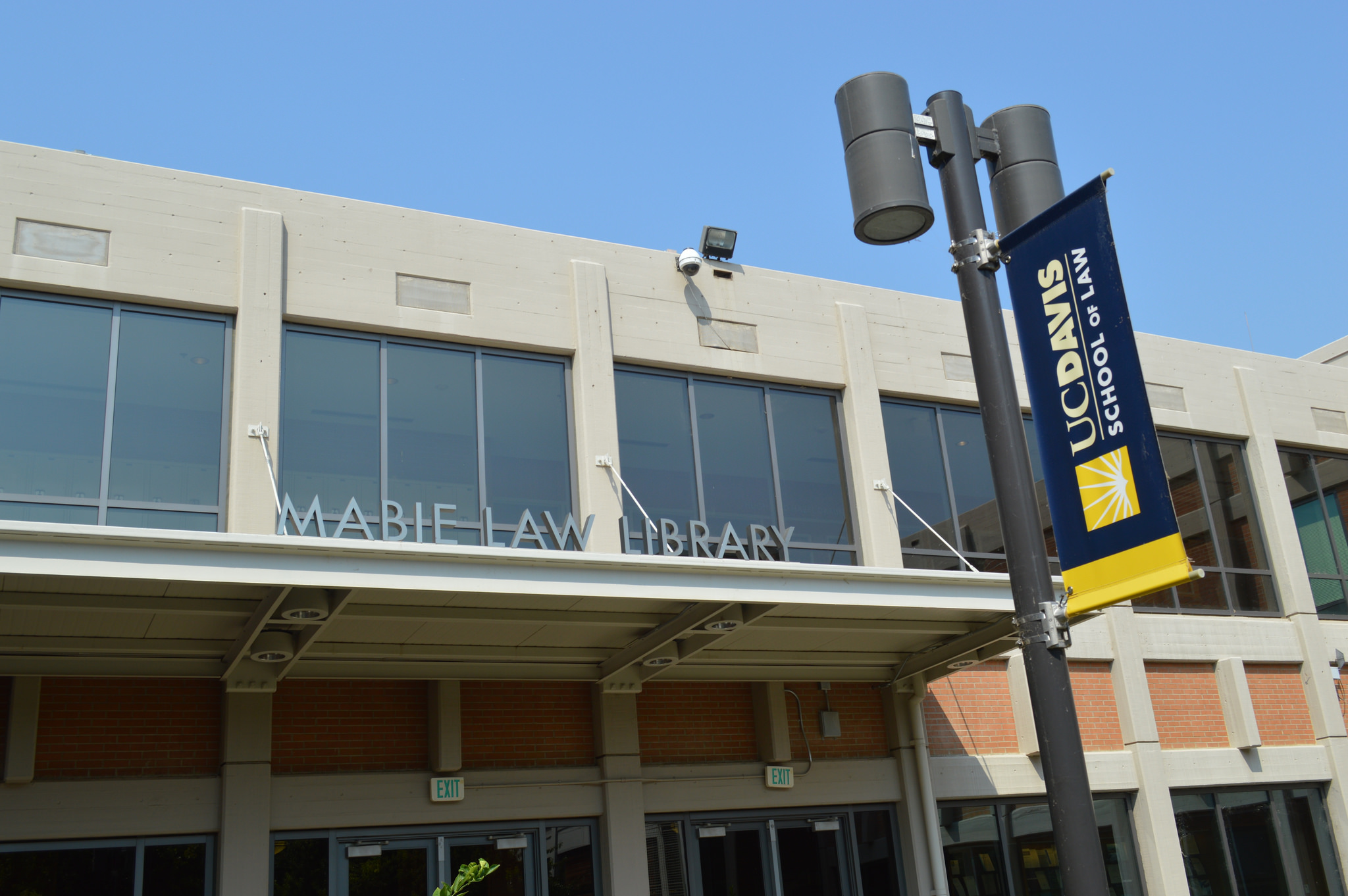 Welcome to our new 1L and LLM students. The Mabie Law Library has created an orientation guide to assist you during your time at King Hall.  The orientation guide can be found online and includes information on:
---
Posted Aug 10, 2018
The Mabie Law Library is pleased to report the addition of the following resources:
Proquest Regulatory Insight - Find compilations of Federal Register notices, proposed rules, and rules representing the complete rulemaking process associated with specific Public Laws and Executive Orders. Precise filtering options allow you to customize each history to meet your research needs.
HOL American Indian Law Collection - With nearly 1,000 titles unique to this collection and more than 1.2 million total pages dedicated to American Indian Law, this library includes an expansive archive of treaties, federal statutes and regulations, federal case law, tribal codes, constitutions, and jurisprudence. This library also features rare compilations edited by Felix S. Cohen that have never before been accessible online.
HOL Intellectual Property Law Collection - With millions of pages of legislative histories, treatises, documents, classics, and more relating to copyrights, patents, and trademarks, this collection allows researchers to search across all intellectual property law materials in one database. Notable titles include: Legislative History of the 1909 Copyright Act (1976), Kamenstein Legislative History Project: A Compendium and Analytical Index of Materials Leading to the Copyright Act of 1976, and William Robinson's Law of Patents for Useful Inventions. This library also features CFR Title 37, U.S. Code Titles 17 & 35, Manual of Patent Examining Procedure, and more.