Law Library News
Posted Feb 4, 2019
At the Circulation Desk, as part of National Color Our Collections Week, we have replaced our normal coloring pages with images found from books in our collection.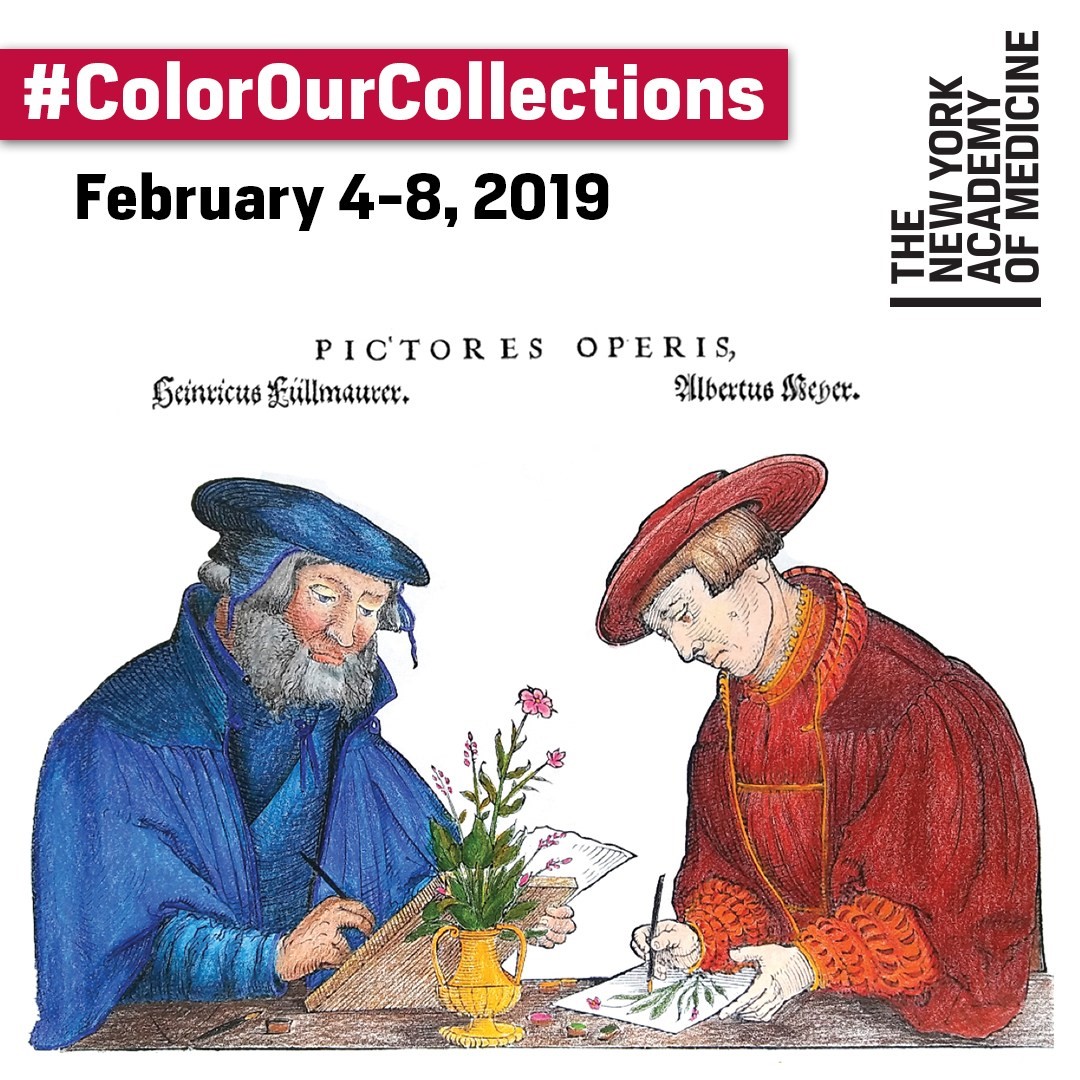 ---
Posted Jan 30, 2019
IN MEMORIAM
Floyd F. Feeney
Homer G. and Ann Berryhill Angelo Professor of Law
 1934—2019
Professor Floyd F. Feeney, the Homer G. and Ann Berryhill Angelo Professor of Law at UC Davis died on January 8, 2019 after a short illness. Professor Feeney was a founding member of the UC Davis School of Law faculty and served for 51 years from 1968 – 2019. Professor Feeney specialized in criminal law and procedure, and election law. He authored seven books and countless articles during his long and distinguished career. He was a frequent user of the Law Library and a special friend. We have a select number of Professor Feeney's publications on display in the glass case in the library lobby.
From 1997-2014, Professor Feeney was director of the School of Law's LL.M. program, which brings lawyers and judges to UC Davis from around the world to study in Davis. As director, he taught, counseled, supervised legal research papers, and generally worked closely with the students. Professor Feeney was instrumental in making the School of Law a leader in international legal education in the United States.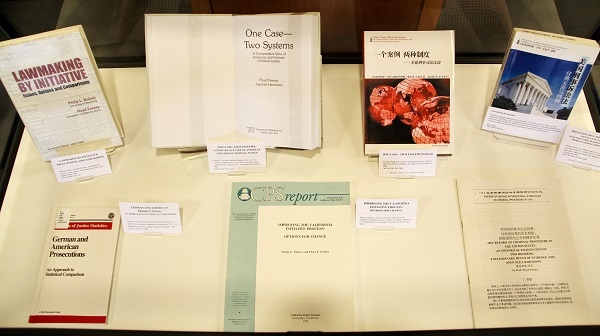 The items on display are:
Lawmaking by initiative: issues, options, and comparisons by Philip L. Dubois and Floyd Feeney - Stacks KF 4881 D83 1997
One case--two systems: a comparative view of American and German criminal justice by Floyd Feeney and Joachim Herrman - Stacks K 5001 F44 2005
One case-- two systems. Chinese by Floyd Feeney et al. - Archives K 5001 F44 2006
Meiguo xing shi su song fa jing dian wen xuan yu pan li=Selected classic readings and cases on American criminal procedure law by Floyd Feeney et al. - Archives KF 9619 A2 M44 2006  
German and American prosecutions: an approach to statistical comparison by Floyd Feeney - Stacks K 5425 F44 1998
Improving the California initiative process: options for change by Philip L. Dubois and Floyd Feeney (Berkeley, CA: California Policy Seminar, University of California, 1992)
The reform of criminal procedure in the United States: an historical examination of two reforms: exclusionary rules of evidence and open plea bargaining by Floyd Feeney (Papers of Beijing International Symposium on Criminal Procedure in 1994)
---
Posted Jan 28, 2019
Hornbooks are treatises written for law students which summarize and explain the law in-depth.  Examples include: California Community Property, Criminal Law, Global Internet Law, Torts, Uniform Commercial Code, etc.
Hornbooks are now available online to students and law school affiliates through West Academic Study Aids. You can also download the West Academic mobile app  to view on your phone or tablet. Please feel free to contact a reference librarian at lawlibref@ucdavis.edu if you have additional questions. West Academic Study Aids are not part of Westlaw.