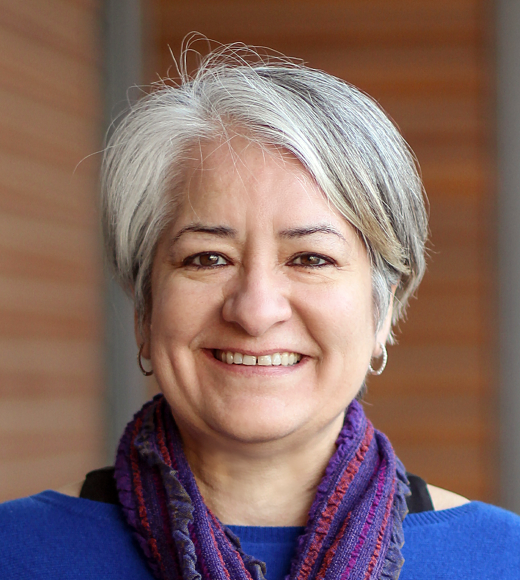 Position Title

Martin Luther King Jr. Professor of Law
Bio
Leticia Saucedo is a Professor of Law at U.C. Davis School of Law.  She is an expert in employment, labor, and immigration law and she teaches immigration law, employment law, labor law and torts at U.C. Davis. She has been a visiting professor at Duke Law School and a research scholar with the Chief Justice Warren Institute on Race, Ethnicity and Diversity at U.C. Berkeley. Professor Saucedo's research interests lie at the intersections of employment, labor, and immigration law. She has focused her research on the impact of employment and labor laws on conditions in low-wage workplaces, and on the responses of immigrant workers to their conditions. Her law review articles have appeared in Washington University Law Review, Notre Dame Law Review, North Carolina Law Review, U.C. Davis Law Review, and the Ohio State Law Journal, among others.
Education and Degree(s)
A.B. Political Science, cum laude, Bryn Mawr College, 1984
J.D., cum laude, Harvard Law School, 1996
Honors and Awards
Member, American Law Institute (2010-present)
Research Scholar, The Chief Justice Warren Institute on Race, Ethnicity and Diversity, University of California, Berkeley, School of Law (2008-Present)
Professor, William S. Boyd School of Law, University of Nevada, Las Vegas (2003-2010)
Visiting Professor, Duke University School of Law (2009)
Staff Attorney, Mexican American Legal Defense and Educational Fund, San Antonio, Texas (1999-2003)
Associate, Fried, Frank, Harris, Shriver, & Jacobson, New York, NY (1997-1999)
Briefing Attorney, Chief Justice Thomas Phillips, Texas Supreme Court (1998-1997)
Teaching Assistant, Harvard Law School, The Lawyering Process (1995-1996)
Law Clerk, Foley, Hoag & Eliot, Boston, MA (1995)
Law Clerk, Texas Rural Legal Aid, Eagle Pass, TX (1994)
Research Interests & Expertise
Immigration Law And Policy
Employment Discrimination Law
Labor Law
Clinical Legal Education
Critical Race Theory
Employment Law
Publications
States of Desire: How Immigration Law Allows States to Attract Desired Immigrants , 52 U.C. Davis Law Review 471 (2018).
The Parallel Worlds of Immigrant and Gig Work , 63 St. Louis University Law Journal (forthcoming 2019) (invited).
Ruth Bader Ginsburg Distinguished Lecture Essay: The Legacy of the Immigrant Workplace: Lessons for the 21 st Century Economy , 40 Thomas Jefferson Law Review 1 (2018) (invited).
Employment Authorization and Immigration Status: the Janus-Faced Immigrant Worker , 43 Ohio Northern Law Review 471 (2017) (invited).
Employment Authorization, Alienage Discrimination and Executive Authority , 38 Berkeley Journal of Employment and Labor Law 183 (2017).
A New Understanding of Substantial Abuse: Evaluating Harm in U Visa Petitions for Immigrant Victims of Workplace Crime (co-authored with Eunice H. Cho and Giselle A. Hass), 29 Georgetown Immigration Law Journal 1 (2015).
The Making of the "Wrongfully" Documented Worker , 93 North Carolina Law Review 1505 (2015).
Disposability and Resistance in a Male Dominated Industry: Latina Immigrants in Residential Construction (peer reviewed) (co-authored with Cristina Morales), 74 Human Organization 144 (2015).
Everybody in the Tent: Lessons from the Grassroots About Organizing, Immigrants and Temporary Worker Policies , 17 Harvard Latino Law Review 65 (2014).
Intersectionality, Multidimensionality, Latino Immigrant Workers and Title VII , 67 SMU Law Review 257 (2014).
Anglo Views of Mexican Labor: Shaping the Law of Temporary Work Through Masculinities Narratives , 13 Nevada Law Journal 547 (2013).
Mexicans, Immigrants, Cultural Narratives and National Origin, 44 Arizona State Law Journal 305 (2012).
Voices Without Law: the Border Crossing Stories and Workplace Attitudes of Immigrants , 21 Cornell Journal of Law and Public Policy 641 (2012) (invited).
The "Ethical Surplus" of the War on Illegal Immigration (co-authored with Jay Mootz), 15 The Journal of Gender, Race and Justice 257 (2012) (invited).
Immigration Enforcement Versus Employment Enforcement: The Case for Integrated Protections in the Immigrant Workplace, 38 Fordham Urban Law Journal 101 (2011).
Masculinities Narratives and Latino Immigrant Workers: A Case Study of the Las Vegas Residential Construction Trades (co-authored with Cristina Morales), 33 Harvard Journal of Law and Gender 625 (2010).
Three Theories of Discrimination in the Brown Collar Workplace, 2009 U. Chi. Legal Forum 345 (2009).
National Origin, Immigrants, and the Workplace: The Employment Cases in Latinos and the Law and the Advocates' Perspective, 12 Harvard Latino L. Rev. 53 (2009).
A New "U": Organizing Victims and Protecting Immigrant Workers, 42 Richmond L. Rev. 891 (2008).
The Illusion of Transformative Conflict Resolution: Mediating Domestic Violence in Nicaragua (co-authored with Raquel Aldana), 55 Buffalo  L. Rev. 1261 (2008).
Addressing Segregation in the Brown Collar Workplace: Toward a Solution for the Inexorable 100%, 41 Mich. J. L.R. 447 (2008).
The Employer Preference for the Subservient Worker and the Making of the Brown Collar Workplace, 67 Ohio State Law Journal 961 (2006).
The Browning of the American Workplace: Protecting Workers in Increasingly Latino-ized Occupations, 80 Notre Dame L. Rev. 303 (2004) (reprinted at 25 Immigr. & Nat'lity L. Rev. 379 (2004).
The Legal Issues Surrounding the TAAS Case, 22 Hispanic Journal of Behavioral Sciences 411 (2000).
Perceptions of Obstacles to Immigrant Organizing: A Study of Immigrant Workers in the Las Vegas Construction Industry.
Missing Voices in the U.S. Guest Worker Program Debate.
Nonimmigrant Visas, Removal Proceedings, in Understanding Immigration Law (Lexis-Nexis: 2009)
Masculinities Narratives and Latino Immigrant Workers: A Case Study of the Las Vegas Residential Construction Trades (co-authored with Cristina Morales), in Masculinities and the Law (Ashgate Press: forthcoming 2010)
Tags