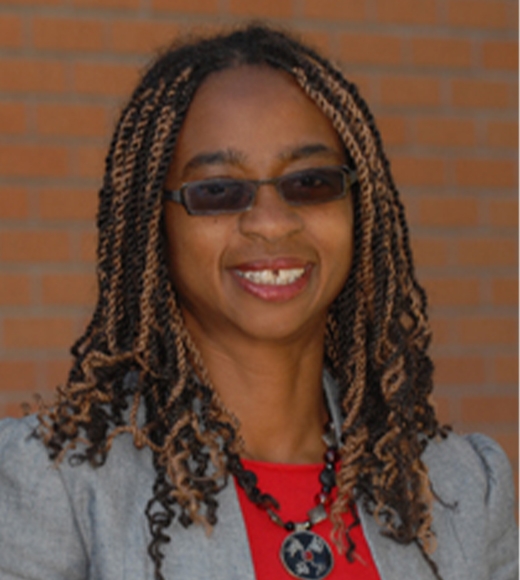 Position Title

Distinguished Professor of Law
Bio
Professor Angela P. Harris joined the UC Davis School of Law (King Hall) faculty in 2011. She began her career at the UC Berkeley School of Law in 1989, and has been a visiting professor at the law schools of Stanford, Yale, and Georgetown. In 2010-11, at the State University of New York - University at Buffalo School of Law, she served as vice dean of research and faculty development. She writes widely in the field of critical legal theory, examining how law sometimes reinforces and sometimes challenges subordination on the basis of race, gender, sexuality, class, and other dimensions of power and identity. Her writings have been widely anthologized and have been translated into many languages, from Portuguese to Korean.
Harris received her bachelor's degree from the University of Michigan and a master's degree in social science (with a specialization in the sociology of culture) from the University of Chicago, where she also received her J.D.  She clerked for Judge Joel M. Flaum on the Seventh Circuit Court of Appeals, and then briefly practiced with the firm of Morrison & Foerster in San Francisco before making her way to Berkeley. At Berkeley Law, Harris taught a variety of courses. Along with her friend Luke Cole, she taught the first seminar on environmental justice at Berkeley Law, and she continues to teach environmental justice as a course at King Hall. At the University at Buffalo, along with Professor Stephanie Phillips, she pioneered a seminar called "Mindfulness and Professional Identity: Becoming a Lawyer While Keeping Your Values Intact," which she also now teaches at King Hall. She is the recipient of the Rutter Award for Distinction in Teaching from Berkeley Law.
Harris is the author of a number of widely reprinted and influential articles and essays in critical legal theory. She is also a prolific co-author of casebooks, including Criminal Law: Cases and Materials; Race and Races: Cases and Materials for a Diverse America; Gender and Law; and Economic Justice. Along with Carmen Gonzalez, Gabriella Gutierrez y Muhs, and Yolanda Flores Niemann, she is editor of Presumed Incompetent: The Intersections of Race and Class for Women in Academia (2013), a well-received anthology focused on the experiences of women of color faculty and graduate students. 
Among other awards for her mentorship of students and junior faculty, she received the 2008 Clyde Ferguson Award from the Minority Section of the Association of American Law Schools. Harris is a frequent and sought-after speaker at workshops and conferences, and she is active in promoting community among critical legal scholars in legal academia and beyond. She played an active role in founding LatCrit, Inc. and ClassCrits, two organizations that regularly host conferences and publish symposia for legal academics and others writing from a critical perspective on issues of race, gender, ethnicity, sexuality, and class. She was also a founder of the Thelton E. Henderson Center for Social Justice at Berkeley Law. At King Hall, she founded the Aoki Center for Critical Race and Nation Studies, a student-faculty initiative that promotes scholarship, teaching and learning, and public conversation on issues of race and ethnicity at the law school and beyond.
Education and Degree(s)
J.D. University of Chicago Law School, 1986
M.A. Social Science, University of Chicago, 1983
B.A. Creative Writing and English Literature, University of Michigan, 1981
Honors and Awards
Professor of Law, UC Berkeley School of Law
Visiting Professor, Stanford, Yale, and Georgetown
Acting Vice Dean of Research and Faculty Development, University at Buffalo School of Law
Clerkship, Judge Joel M. Flaum on the Seventh Circuit Court of Appeals
2008 Clyde Ferguson Award from the Minority Section of the Association of American Law Schools
Rutter Award for Distinction in Teaching at Berkeley Law
Research Interests & Expertise
Critical Race Theory
Feminist Jurisprudence
Law And Cultural Studies
Race Relations
Women's Rights
Law And Society
Publications
Race and Equality Law, (Ashgate Press, 2013)
Criminal Law: Cases and Materials (with Cynthia Lee), West Publishing, (third edition 2014)
Presumed Incompetent: The Intersection of Race and Class for Women in Academia, (Utah State University Press 2012) (with Gabriella Gutierrez y Muhs, Yolanda Flores Neimann, and Carmen G. Gonzalez)
Race and Races: Cases and Resources for a Multiracial America (with Richard Delgado, Juan Perea, and Stephanie Wildman), (West Publishing 1999) (second edition 2007)
Economic Justice: Race, Gender, Identity, and Economics (with Emma Coleman Jordan), (Foundation Press 2005) (second edition 2011)
A Woman's Place Is in the Marketplace: Gender and Economics, (with Emma Coleman Jordan) (Foundation Press 2005)
Cultural Economics: Markets and Culture (with Emma Coleman Jordan), (Foundation Press 2005)
When Markets Fail: Race and Economics (with Emma Coleman Jordan), (Foundation Press 2005)
"Power and Resistance in Contemporary Legal Education," chapter in Duncan Kennedy, Legal Education and the Reproduction of Hierarchy: A Polemic Against the System (critical edition with commentary, 2004) (with Donna Maeda)
Crossroads, Directions, and a New Critical Race Theory (with Francisco Valdes and Jerome McCristal Culp), (Temple University Press 2002)
"Foreword," in Gypsy Law: Romani Legal Traditions and Culture (Walter O. Weyrauch, ed.), (University of California Press 2001)
"Critical race theory," in the International Encyclopedia of the Social & Behavioral Sciences , available at http://www.iesbs.com (2001)
"Women of Color and the Law," in Feminist Jurisprudence, Women, and the Law: Critical Essays, Research Agenda, and Bibliography (Betty Taylor, Sharon Rush, and Robert J. Munro, eds.), (Fred B. Rothman & Co. 1999)
"Forcible Rape, Date Rape, and Communicative Sexuality: A Legal Perspective," in Date Rape: Feminism, Philosophy, and the Law (Leslie Francis, ed.), (Penn State Press 1996)