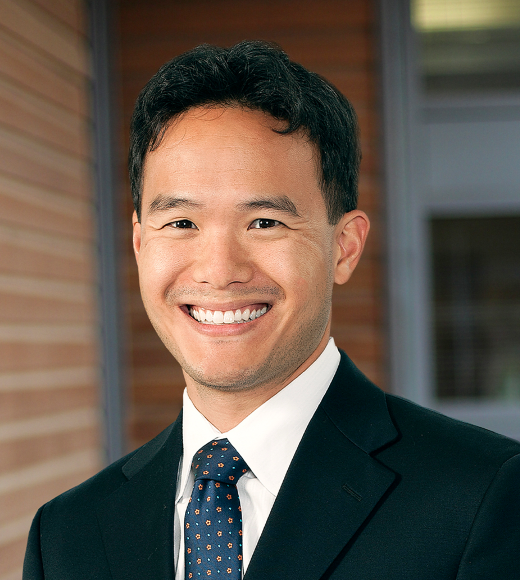 Bio
Aaron Tang's teaching and research interests include constitutional law, federal courts, and education law. His recent articles have appeared in the California Law Review, Columbia Law Review, New York University Law Review, Northwestern Law Review, University of Pennsylvania Law Review, Stanford Law Review, and Virginia Law Review, among other journals. His article Rethinking Political Power in Judicial Review won the Association of American Law Schools Scholarly Paper Competition.  
Tang writes frequently about the Supreme Court for broader audiences. His essays have appeared in The New York Times, The Washington Post, The Los Angeles Times, The Atlantic, Slate, USA Today, and elsewhere. 
Tang graduated summa cum laude from Yale University in 2005 with a bachelor's degree in Political Science. After graduation, he worked as a youth organizer and a middle school teacher in St. Louis, Missouri. He then earned his J.D. from Stanford Law School. Tang clerked for Judge J. Harvie Wilkinson III of the United States Court of Appeals for the Fourth Circuit and Associate Justice Sonia Sotomayor of the United States Supreme Court. He was an associate for Jones Day in Washington, D.C., immediately before joining the UC Davis law faculty. 
Education and Degree(s)
J.D. Stanford Law School, 2011
B.A. Political Science, Yale University, 2005, summa cum laude
Honors and Awards
Associate at Jones Day, Washington, DC, 2014-2016
Law Clerk to Associate Justice Sonia Sotomayor, U.S. Supreme Court, 2013-2014
Law Clerk to Judge J. Harvie Wilkinson III, U.S. Court of Appeals for the Fourth Circuit, 2012-2013
Associate Fellow, Stanford Law School Constitutional Law Center, 2011-2012
Associate at Goldstein & Russell, P.C., Washington, DC, 2011-2012
Research Interests & Expertise
Constitutional Law
Education Law
Federal Courts
Labor Law
Supreme Court
Appellate Advocacy
Publications
Maybe In Error, But Never In Doubt: How Overconfidence Broke the Supreme Court—And How We Can Fix It (Yale University Press) (forthcoming 2023)  
After Dobbs: History, Tradition, and the Uncertain Future of a Nationwide Abortion Ban, 75 Stan. L. Rev. ___ (forthcoming 2023) 
Consequences and the Supreme Court, 117 Nw. U. L. Rev. ___ (forthcoming 2023)  
Who's Afraid of Carson v. Makin? Not Maine's Progressive Lawmakers, 131 Yale L. J. Forum ___ (forthcoming 2022) 
Harm-Avoider Constitutionalism, 109 Cal. L. Rev. 1847 (2021) 
How Do Judges Decide School Finance Cases? , 97 Wash. U. L. Rev. 1047 (2020) (with Ethan Hutt and Daniel Klasik) 
Life After Janus, 119 Colum. L. Rev. 677 (2019) 
School Vouchers, Special Education, and the Supreme Court, 167 Pa. L. Rev. 337 (2019) 
Can Unions Be Sued for Following the Law? , 132 Harv. L. Rev. F. 24 (2018) (with Fred Smith) 
Rethinking Political Power in Judicial Review, 106. Cal. L. Rev. 1755 (2018) 
Whose Money Is It Anyway: Have We Been Wrong About Agency Fees All Along? , 131 Harv. L. Rev. F. 154 (2018) 
Reverse Political Process Theory, 70 Vand. L. Rev. 1427 (2017) 
Public Sector Unions, the First Amendment, and the Costs of Collective Bargaining, 91 N.Y.U. L. Rev. (2016) 
Double Immunity, 65 Stan. L. Rev. 279 (2013) 
The New Education Malpractice Litigation, 99 Va. L. Rev. 419 (2013) (with Ethan Hutt) 
The Ethics of Opposing Certiorari in the Supreme Court, 35 Harv. J.L. & Pub. Pol'y 933 (2012) 
Privileges & Immunities, Public Education, & the Case for Public School Choice, 79 Geo. Wash. L. Rev. 1103 (2011) 
Broken Systems, Broken Duties: A New Theory for School Finance Litigation, 94 Marq. L. Rev. 1195 (2011)