Record Number of Students Extern with Sacramento Public Defender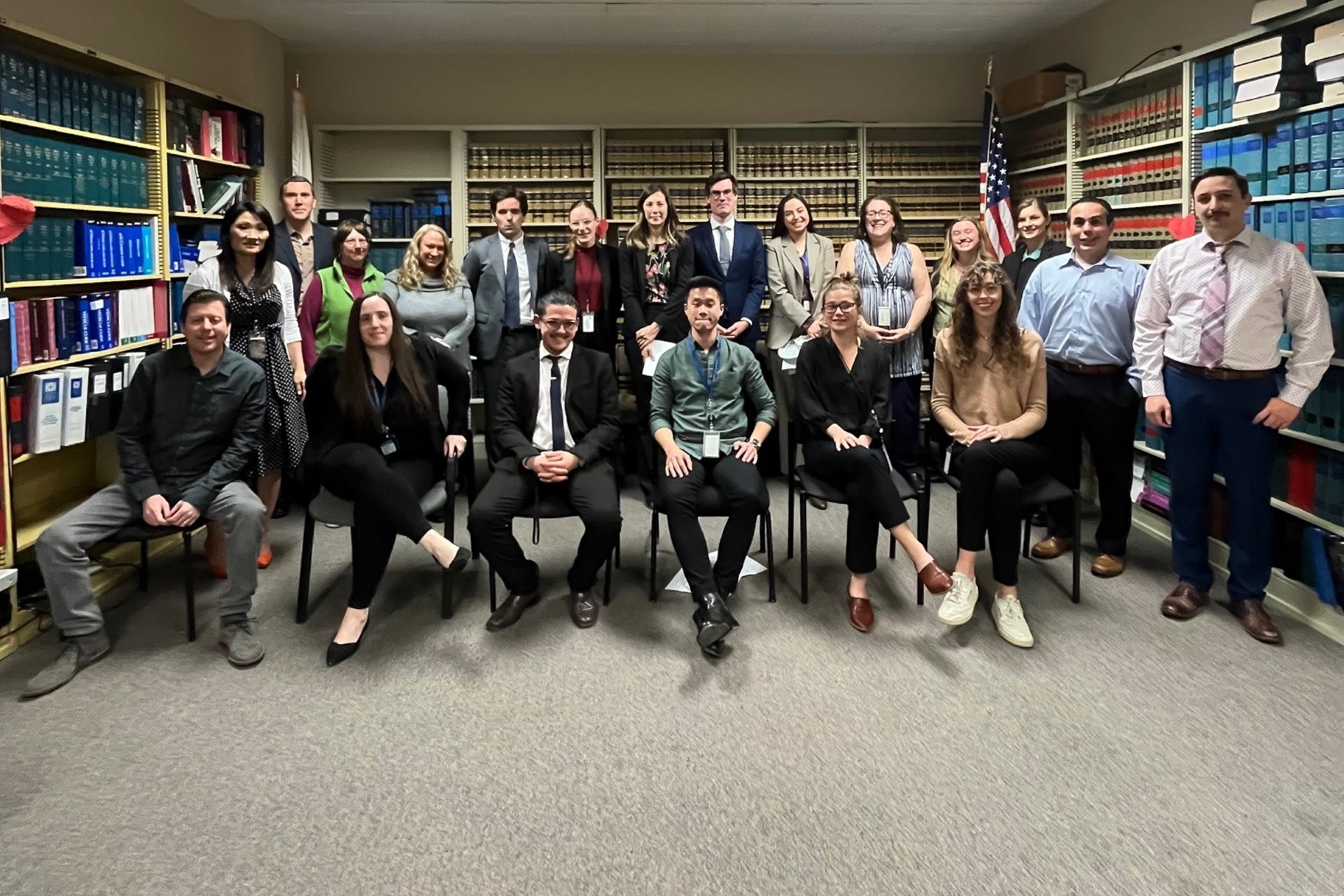 Twenty King Hall law students -- a record number – externed during the spring semester with the Sacramento Public Defender's office. They provided thousands of hours of legal services while honing valuable skills including interviewing clients and witnesses, completing legal and factual research, negotiating settlements, and appearing in court under the student practice rule.  Students worked in a wide range of practice areas including DUI, misdemeanor intake, and juvenile court.
UC Davis Externship Director Dena Bauman, and Career Services counselor Alec Nocco met with students and their field supervisors at the downtown Sacramento office. Jenny Stoneburner, who oversees the law student externship program at the office, congratulated the students on their hard work and the service they are provide to the community.
After a lunchtime meeting, Professor Bauman also observed two students in their courtroom practice.
"It was wonderful to be back in-person with this office, whose attorneys are amazing mentors for our students," Bauman commented. "The students are putting their classroom learning into real-life practice, while also observing and learning about our criminal justice system as a whole."
Primary Category
Secondary Categories