Class of 2022 Graduates, Current Students Achieve Exceptional Employment Success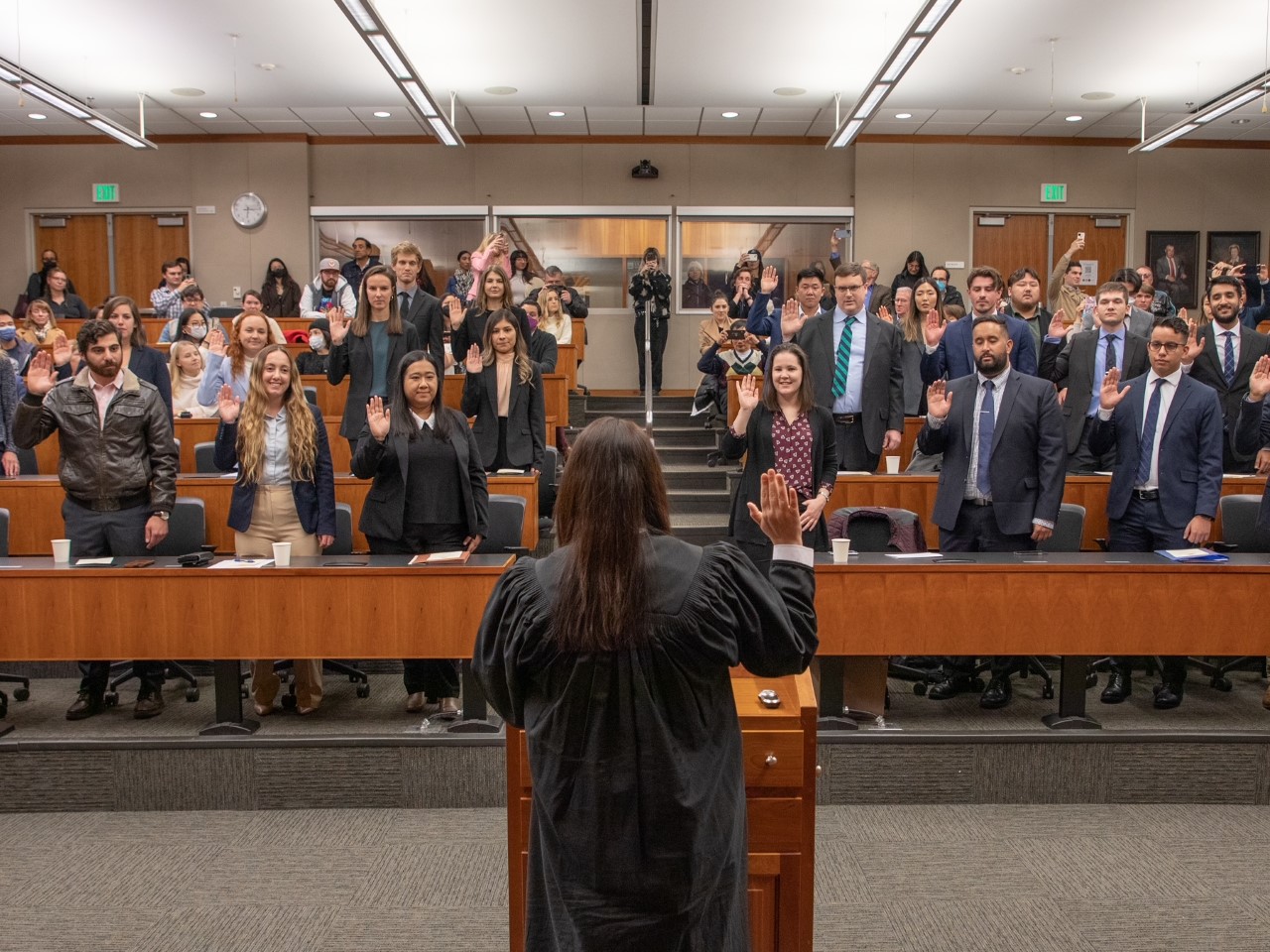 More than 90% of UC Davis Law's Class of 2022 has secured full-time legal employment, the highest job rate for a King Hall graduating class just out of law school in at least 15 years.
Career Services' emphasis on employer recruitment and individual relationships with students has yielded positive outcomes, Assistant Dean of Career Services Craig Compton said.
"Our numbers continue to rise," Compton said, in terms of employers participating in the law school's many Career Services programs. "Our entire office is dedicated to recruiting employers."
Employer engagement is spiking again. More than 260 employers participated in UC Davis Law's Small and Midsize Firm Fair, Public Interest and Government Job Fair, and in the law school's long-running on-campus interview (OCI) and resume-collection programs.
OCI drew 140 employers in fall 2022, a nearly 20% increase from fall 2021 and the highest number in more than a decade. More than 60 current UC Davis Law students received and accepted offers from some of the nation's most prestigious law firms.
The switch to mostly virtual interviews and networking events – a pandemic holdover that has become a fixture for many firms and public agencies – helped boost the number of employers engaging with UC Davis Law students. Firms from Southern California, for example, find it more economical to participate in events and interviews that do not require travel, Compton pointed out.
The individual attention paid by Career Services counselors to students also has been vital to recent jobs success. Counselors meet with each first-year student shortly after their arrival at King Hall and encourage more one-on-one meetings after that.
The Career Services office later assigns individual counselors to assist third-year students seeking post-bar employment. "We usually do that in January because we have an idea of who's still looking," Compton said. "Together we develop a tailored strategy for each student for exploring post-graduate opportunities."
Primary Category
Secondary Categories