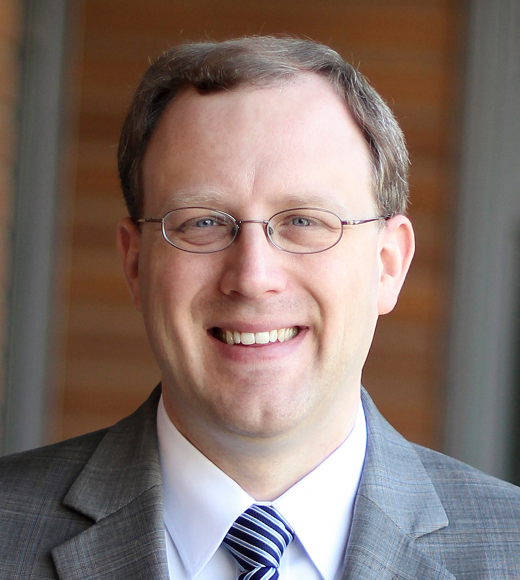 Position Title

Martin Luther King Jr. Professor of Law
Bio
Carlton Larson is a scholar of American constitutional law and Anglo-American legal history.  His scholarship addresses a wide range of issues, including enemy combatant detentions, legacy preferences in public universities, the historical basis of Second Amendment rights, and parents' rights to name their children. 
Professor Larson is one of the nation's leading authorities on the law of treason and is the author of the books On Treason: A Citizen's Guide to the Law (Ecco/HarperCollins) and The Trials of Allegiance: Treason, Juries, and the American Revolution (Oxford University Press).
Professor Larson's scholarship has been cited by numerous federal and state courts and has been profiled in The New York Times, The Economist, TIME, and many other publications.  He is a frequent commentator for the national media on constitutional law issues.
Professor Larson is a graduate of Harvard University and Yale Law School, where he was an Articles Editor of The Yale Law Journal and Executive Editor of The Yale Journal of Law & the Humanities.  Prior to joining the UC Davis law faculty, Professor Larson served as a law clerk to Judge Michael Daly Hawkins of the United States Court of Appeals for the Ninth Circuit and spent three years as a commercial litigator at Covington & Burling in Washington, DC.
Education and Degree(s)
A.B. History, summa cum laude, Harvard University, 1997, Phi Beta Kappa
J.D. Yale Law School, 2000
Honors and Awards
Litigation Associate, Covington & Burling, Washington, DC, 2001-2004
Law Clerk, Judge Michael Daly Hawkins, United States Court of Appeals for the Ninth Circuit, 2000-2001
Articles Editor, The Yale Law Journal
Executive Editor, Yale Journal of Law & the Humanities
Courses
Constitutional Law I
Constitutional Law II
Legal History
Research Interests & Expertise
Constitutional Law
Legal History
Federal Courts
Publications
Op-ed: Seditious Conspiracy Was the Right Charge for the January 6 Organizers, The Atlantic, Jan. 15, 2022
Op-ed: The framers would have seen the mob at the Capitol as traitors, Washington Post, Jan. 7, 2021
Treason, the Dealth Penalty, and American Identity, History News Network (2020)
Did the Militia Group that Planned to Kidnap the Michigan Governor Commit Treason?, Public Seminar (2020)
Why 'Treason' Isn't Usually Treason, Zocalo Public Square (2020)
On Treason: A Citizen's Guide to the Law, Ecco/HarperCollins (2020)
Book Review: Evan Thomas, First: Sandra Day O'Connor, 31 WESTERN LEG. HIST. 81 (2020)
The Trials of Allegiance: Treason, Juries and the American Revolution, Oxford University Press (2019)
The 1778-1779 Chester and Philadelphia Treason Trials: The Supreme Court as Trial Court, in The Supreme Court of Pennsylvania: Life and Law in the Commonwealth, 1684-2017, at 315 (John J. Hare ed., 2018) 
Treason and Cyberwarfare, Take Care Blog, July 27, 2017
Russia and 'Enemies' under the Treason Clause, Take Care Blog, July 24, 2017
Op-Ed: Sorry, Donald Trump Jr. is not a Traitor , Washington Post, July 11, 2017; Chicago Tribune, July 13, 2017
Op-Ed: Five Myths about Treason , Washington Post, Feb. 19, 2017, B3
Op-Ed: Separation of Powers on Trial at High Court, Daily Journal, Jan. 7, 2016
"Shouting Fire in a Theater": The Life and Times of Constitutional Law's Most Enduring Analogy , 24 Wm. & Mary Bill Rts. J. 181 (2015)
Teaching Legal History at a Small Law School , 53 AM. J. LEGAL HIST. 389 (2013), reprinted in TEACHING LEGAL HISTORY: COMPARATIVE PERSPECTIVES 224 (Robert M. Jarvis ed., 2014)
What if Chief Justice Fred Vinson Had Not Died in 1953?: Implications for Brown and Beyond, 45 Indiana Law Review 131 (2011)(Symposium Essay)
Naming Baby: The Constitutional Dimensions of Parental Naming Rights, 80 George Washington Law Review 159 (2011)
Judge Michael Daly Hawkins, the Jury System, and American Democracy, 43 Arizona State Law Journal 49 (2011) (Tribute Essay)
18th Century Law, in 3 AMERICAN CENTURIES: THE IDEAS, ISSUES, AND TRENDS THAT MADE U.S. HISTORY (Brendan McConville ed., 2011)
Legacy Preferences and the Constitutional Prohibition of Titles of Nobility, in AFFIRMATIVE ACTION FOR THE RICH: LEGACY PREFERENCES IN COLLEGE ADMISSIONS (Richard Kahlenberg ed., 2010)
Four Exceptions in Search of a Theory: District of Columbia v. Heller and Judicial Ipse Dixit , 60 HASTINGS LAW JOURNAL 1371 (2009)
The Revolutionary American Jury: A Case Study of the 1778-1779 Philadelphia Treason Trials, 61 SOUTHERN METHODIST UNIVERSITY LAW REVIEW 1441 (2008)
Titles of Nobility, Hereditary Privilege, and the Unconstitutionality of Legacy Preferences in Public School Admissions, 84 WASHINGTON UNIVERSITY LAW REVIEW 1375 (2006) (published Nov. 2007)
The Forgotten Constitutional Law of Treason and the Enemy Combatant Problem, 154 UNIVERSITY OF PENNSYLVANIA LAW REVIEW 863 (2006)
Book Review: Paul Douglas Newman, Fries's Rebellion: The Enduring Struggle for the American Revolution, 24 LAW AND HISTORY REVIEW 684 (2006)
Blackstone and the Common Law of Prior Restraints, 1 THE ENCYCLOPEDIA OF AMERICAN CIVIL LIBERTIES 151 (Paul Finkelman ed., 2006)
Book Review: John Barrell, Imagining the King's Death: Figurative Treason, Fantasies of Regicide, 1793-1796, 21 LAW AND HISTORY REVIEW 411 (2003)
The Declaration of Independence: A 225th Anniversary Re-Interpretation, 76 WASHINGTON LAW REVIEW 701 (2001)
Bearing False Witness, 108 YALE LAW JOURNAL 1155 (1999)
Recovering the Congresses' Constitution, 10 YALE JOURNAL OF LAW AND HUMANITIES 647 (1998)