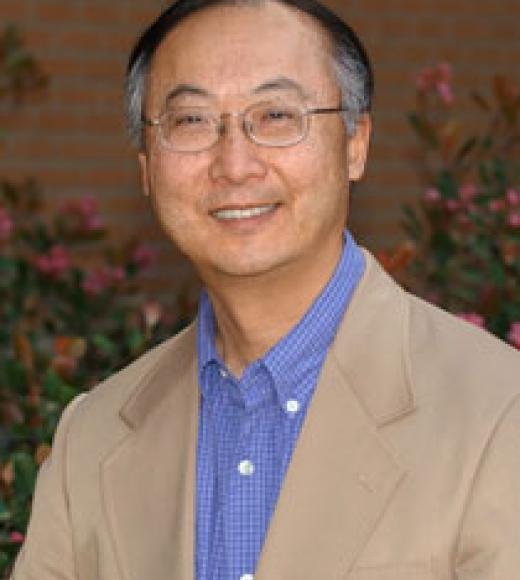 Position Title

Professor of Law Emeritus
Bio
Professor Hing is an expert in Immigration Policy, Negotiations, Public Service Strategies, Asian American Legal History, and is the former director of the law school clinical program. Throughout his career, he has pursued social justice by combining community work, litigation, and scholarship. He is founder and continues to serve on the board of directors of the Immigrant Legal Resource Center. He also serves on the National Advisory Council of the Asian American Justice Center and is an advisor to the Black Alliance for Justice Immigration and the Asian Law Caucus. He is the author of numerous academic and practice-oriented books and articles on immigration policy and race relations. His books include Ethical Borders - NAFTA, Globalization and Mexican Migration (Temple Univ. Press 2010), Deporting Our Souls - Values, Morality and Immigration Policy (Cambridge University Press 2006), Defining America Through Immigration Policy (Temple Univ. Press 2004), Making and Remaking Asian America Through Immigration Policy (Stanford Press 1993), Handling Immigration Cases (Aspen Publishers 1995), and Immigration and the Law - a Dictionary (ABC-CLIO 1999). His book To Be An American, Cultural Pluralism and the Rhetoric of Assimilation (NYU Press 1997) received the award for Outstanding Academic Book in 1997 by the librarians' journal Choice.
Education and Degree(s)
A.B. Psychology, University of California, Berkeley, 1971
J.D. University of San Francisco, 1974
Honors and Awards
1997 Choice Award for Outstanding Academic Book
2000 First Prize, Clinical Legal Education Association Creative Writing Contest
Founder, Immigrant Legal Resource Center
Co-counsel, INS v. Cardoza-Fonseca, precedent-setting asylum case before the Supreme Court
Research Interests & Expertise
Clinical Legal Education
Immigration Law And Policy
Race Relations
Ethnic Studies
Publications
Ethical Borders: NAFTA, Globalization, and Mexican Migration, Temple University Press (2010)
DEPORTING OUR SOULS--VALUES, MORALITY, AND IMMIGRATION POLICY, (Cambridge Univ. Press 2006).
DEFINING AMERICA THROUGH IMMIGRATION POLICY—AN INTERPRETATIVE HISTORY, (Temple Univ. Press, 2004).
A QUICK REFERENCE TO IRCA, (Aspen Law Publications 2000, 2001, 2002 editions).
IMMIGRATION AND THE LAW—A DICTIONARY, (ABC-CLIO 1999).
TO BE AN AMERICAN: CULTURAL PLURALISM AND THE RHETORIC OF ASSIMILATION, (New York University Press, 1997).
HANDLING IMMIGRATION CASES, (Wiley Law Publications, 2d ed. 1995).
REFRAMING THE IMMIGRATION DEBATE, (LEAP Asian Pacific American Public Policy Institute & UCLA Asian American Studies Center, 1996).
MAKING AND REMAKING ASIAN AMERICA THROUGH IMMIGRATION POLICY, 1850-1990, (Stanford University Press, 1993).
The Case for Amnesty, 3 STAN. J. of CIV. RTS. and CIV. LIB. 233 (2007).
Detention to Deportation: Rethinking the Removal of Cambodian Refugees, 38 U.C. DAVIS L.REV. 891 (2005) National Identity in a Multicultural Nation: The Challenge of Immigration Law and Immigrants, 103 Michigan Law Review 1347 (2005) (2005 Survey of Books related to the Law) (with Kevin R. Johnson) Rebellious Lawyering, Settlement, and Reconciliation: Soko Bukai v. YWCA, 5 NEV. L. REV. 172 (2004)
Vigilante Racism: The De-Americanization of Immigrant America, 7 MICH. J. RACE & L. 441 (2002).
Answering the Challenges of the New Immigrant-driven Diversity: Considering Integration Strategies, University of Louisville, 40 BRANDEIS L. J. 861 (2002).
The Dark Side of Operation Gatekeeper, 7 U.C. DAVIS J. OF INT'L L. & POL'Y 121 (2001).
Asians Without Blacks and Latinos in San Francisco: Missed Lessons of the Common Good, 27 AMERASIA J. 19 (2001).
A Well-Founded Fear that INS v. Cardoza-Fonseca has been Circumvented: A Film Review, 14 GEO. IMMIG. L. J. 849 (2000).
Emma Lazarus Fund: A Case Study in Philanthropic Rejuvenation of the Immigrant Rights Community, 15 GEO. IMMIG. L. J. 47 (2000).
No Place for Angels: In Reaction to Kevin Johnson, 2000 U. ILL. L. REV. 559 (2000).
Asian Americans, in CIVIL RIGHTS IN AMERICA, Jay Segal, ed. (Gale Publications 1998).
Don't Give Me Your Tired, Your Poor: Conflicted Immigrant Stories and Welfare Reform, 33 HARV. C.R.-C.L. L. REV., 159 (1998).
The Immigrant as Criminal: Punishing Dreamers, 9 HASTINGS WOMEN'S L. J. 79 (1998).
Border Patrol Abuse: Evaluating Complaint Procedures Available to Victims, 9 GEO. IMMIGR. L. J. 757 (1995).
In the Interest of Racial Harmony: Revisiting the Lawyer's Duty to Work for the Common Good, 47 STAN. L. REV. 901 (1995).
Immigration Policies: Messages of Exclusion to African Americans, 37 HOW. L. J. 237 (1994).
Beyond the Rhetoric of Assimilation and Cultural Pluralism: Addressing the Tension of Separatism and Conflict in An Immigration-Driven Multiracial Society, 81 CAL. L. REV. 863 (1993).
Raising Personal Identification Issues of Class, Race, Ethnicity, Gender, Sexual Orientation, Physical Disability, and Age in Lawyering Courses, 45 STAN. L. REV. 1807 (1993).
The Immigration and Naturalization Service, Community-Based Organizations, and the Legalization Experience: Lessons for the Self-Help Immigration Phenomenon, 6 GEO. IMMIGR. L. J. 413 (1992).
Until the Dust Has Settled: Resolving the Moral and Legal Issues of Central American Refugee Policy, 1 J. LA RAZA STUDIES 1 (1987).
Racial Disparity: The Unaddressed Issues of the Simpson-Mazzoli Bill, 1 LA RAZA L. J. 21 (1983). A sample of Professor Hing's articles are available at