KHOP Summer Session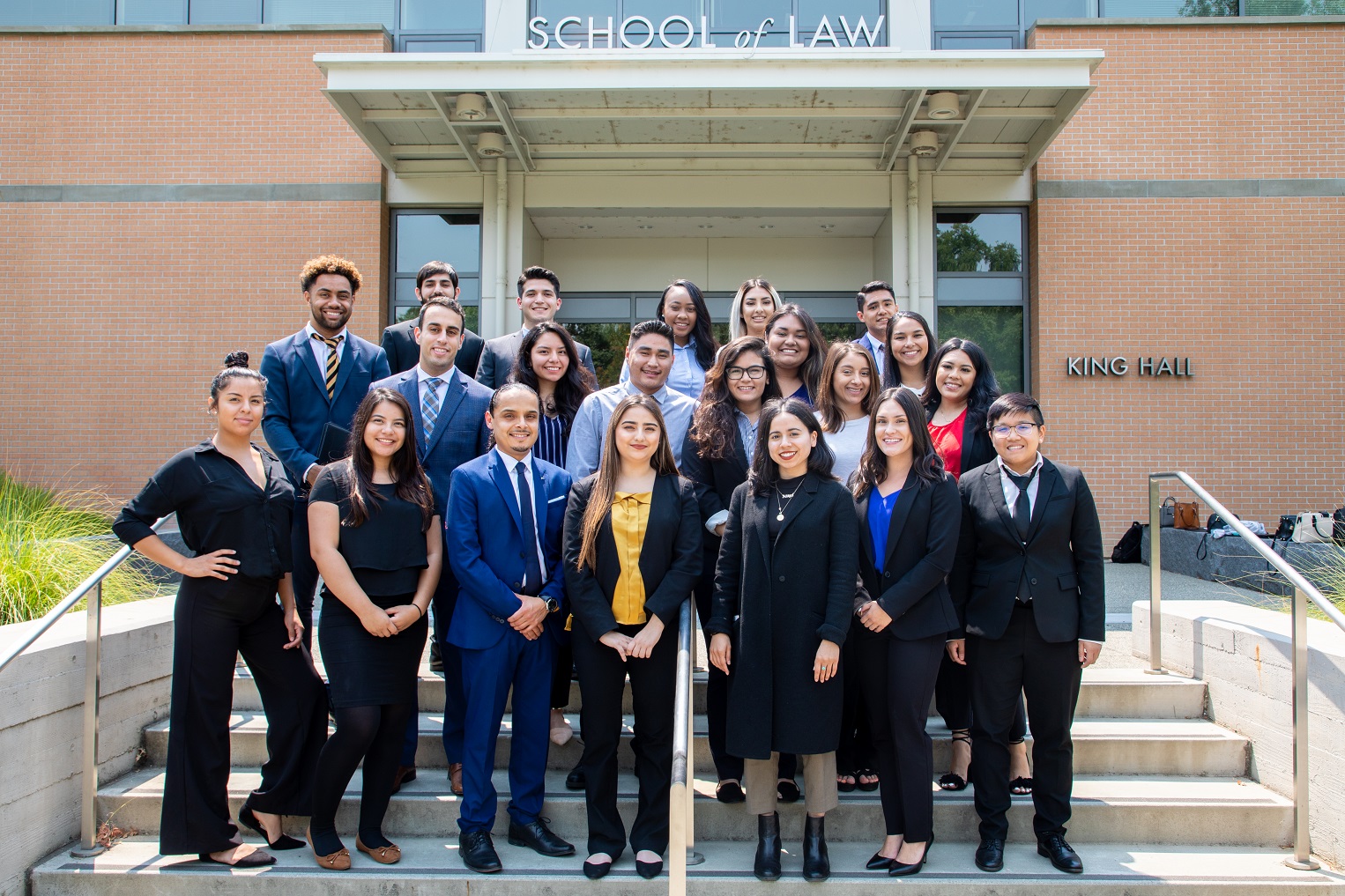 The KHOP Summer Session is designed to equip high potential undergraduate students from underrepresented communities with the skills necessary to excel in the law school admissions process, while also introducing students to current law students, lawyers and faculty members at UC Davis School of Law.  KHOP Summer Session also helps students improve their critical analysis and writing skills through iterative writing assignments and presentations on topics designed by students. The no-cost program consists of a series of full-day Saturday presentations and workshops, and a Friday visit to a trial or appellate courtroom, during the summer.
KHOP Summer Session participants:
Attend workshops on pre-law preparation and law school admissions
Attend presentations and panels featuring UC Davis law school professors, alumni attorneys and law students
Participate in individual pre-law advising with School of Law Admissions Staff to develop law school admission action plans
Complete critiqued writing assignments concentrating on critical analysis and reasoning
Spend a day visiting a trial or appellate court to observe live court proceedings
2019 KHOP Summer Session
The application period and session dates for 2019 KHOP Summer Session will post in Spring 2019. 
Eligibility Requirements
KHOP Summer Session participants must satisfy all of the following criteria:
Currently attend, or have recently transferred to, a four-year college with one or two years before graduation OR have graduated from a four-year institution within the past 12 months. Community college students who are transferring to a four-year college or university beginning in the Fall following the KHOP Summer Session program are eligible.
Be considered a first-generation college student (no parent or legal guardian has a bachelor's degree) OR come from an economically under-served community or background defined as having a household income less than or equal to 200% of the federal poverty guidelines.
Have a cumulative GPA of 3.20 or higher as calculated on a 4.33 scale. Cumulative GPA includes grades received from your current college, prior and current community college(s) and any other college(s) you have attended.
Intend to apply to law school, but are not currently in the process of applying for 2017 enrollment.
Have not previously completed an outreach program at UC Davis School of Law. Prior applicants who meet the eligibility requirements are welcome to re-apply.
Be able to attend all KHOP Summer Session meetings.