Sister Simone Campbell '77 Receives Presidential Medal of Freedom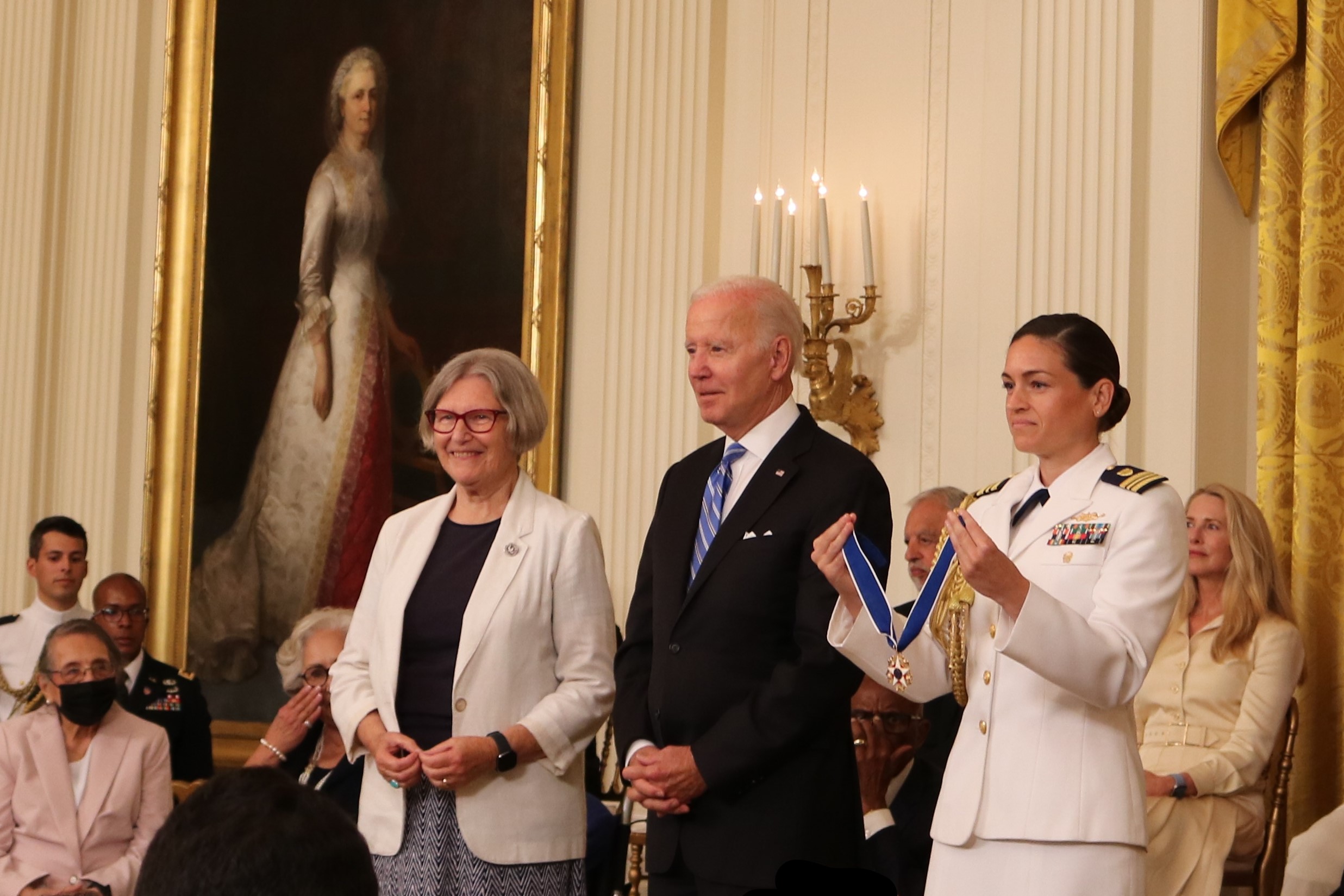 Sister Simone Campbell '77 received the Presidential Medal of Freedom, our nation's highest civilian honor, at the White House on July 7 in recognition of her decades-long commitment to social justice activism. 
Campbell is a longtime social justice advocate who has worked tirelessly to fight for racial and economic justice, the Affordable Care Act, immigration reform and other causes. She was the executive director of NETWORK Lobby for Catholic Social Justice for 16 years and was instrumental in organizing "Nuns on the Bus" where nuns travel across the country advocating for federal policies. 
In 2019, Campbell received the law school's
Distinguished Alumna Award
and during her speech at Celebrating King Hall she said: "I realized how important King Hall has been for me in shattering the concept from the beginning about who is able to be an effective advocate, to be a lawyer. The pleasure of our education and training was always to think a little outside the box." Campbell delivered the commencement address for the UC Davis School of Law 2017 graduation ceremony.