New Faculty to Join UC Davis Law in 2022-23
UC Davis School of Law will welcome two acclaimed new faculty members to start the 2022-23 academic year.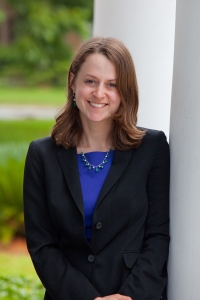 Professor Mary Ziegler will join the faculty as an expert on the law, history, and politics of reproduction, health care, and conservatism in the United States from 1945 to the present. She is one of the world's leading historians of the U.S. abortion debate.
She is the author of four books on social movement struggles around reproduction, autonomy, and the law, including Abortion and the Law in America: A Legal History, Roe v. Wade to the Present (Cambridge University Press, 2020), Beyond Abortion: Roe v. Wade and the Fight for Privacy (Harvard University Press, 2018), the award-winning After Roe: The Lost History of the Abortion Debate (Harvard University Press, 2015), which won the Harvard University Press Thomas J. Wilson Prize for best first manuscript in any discipline, and Reproduction and the Constitution (Routledge, 2022). Her new book, Dollars for Life: The Anti-Abortion Movement and the Fall of the Republican Establishment, is appearing with Yale in 2022. 
Professor Ziegler is a graduate of Harvard College (2004) and Harvard Law School (2007). Before coming to Davis, she was a professor at Florida State University College of Law, where she won several teaching awards, and the Daniel P.S. Paul Visiting Professor of Constitutional Law at Harvard Law School. She is a frequent contributor to the New York Times, the Atlantic, PBS Newshour, CNN, and the Washington Post.  
She is working on a history of the nation's fixation with Roe v. Wade for Yale University Press and editing a comparative volume on the laws of abortion around the world for Elgar Press."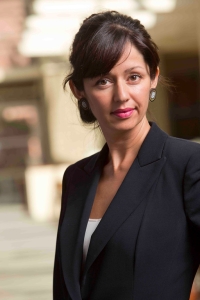 Professor Amelia Miazad will join the faculty as an expert on the nexus between corporate law and environmental, social and governance (ESG) issues.
Acting Professor Miazad's work has been published in several law reviews including Vanderbilt Law Review (Corporate Law and Social Risk), Minnesota Law Review (The Hidden Power of Compliance), UC Davis Law Review (Sex, Power, and Corporate Governance), UC Hastings Law Review (Prosocial Antitrust), and the Journal of Corporation Law (A Test of Stakeholder Governance). Professor Miazad's work has been quoted by the business and legal media including The Financial Times, Politico, The World Economic Forum, Law360, and The Recorder.
Before coming to UC Davis, Professor Miazad was a Senior Research Fellow at UC Berkeley School of Law. At Berkeley Law, Professor Miazad founded and led the Business in Society Institute. The Institute's mission is to define and advance a legal and policy agenda that encourages companies to account for stakeholders and the environment. She also created and taught several courses including Business in Society, Social Enterprise Law, Corporations in Crisis, and Business and Human Rights.
Professor Miazad is a leading voice on ESG and stakeholder governance and regularly presents to audiences in the US and internationally. Professor Miazad has created and teaches a number of courses for corporate executives and board members, including Sustainable Capitalism and ESG. Professor Miazad is also the creator and host of The ESG Beat Podcast, where she interviews both practitioners and academics on topics ranging from shareholder proposals on racial equity audits to board oversight of climate change. 
Professor Miazad received her J.D. from Berkeley Law. She is a refugee from Afghanistan and is the first Afghan American law professor in the United States.