Students Assist Asylum Seekers, Deported Immigrants in Tijuana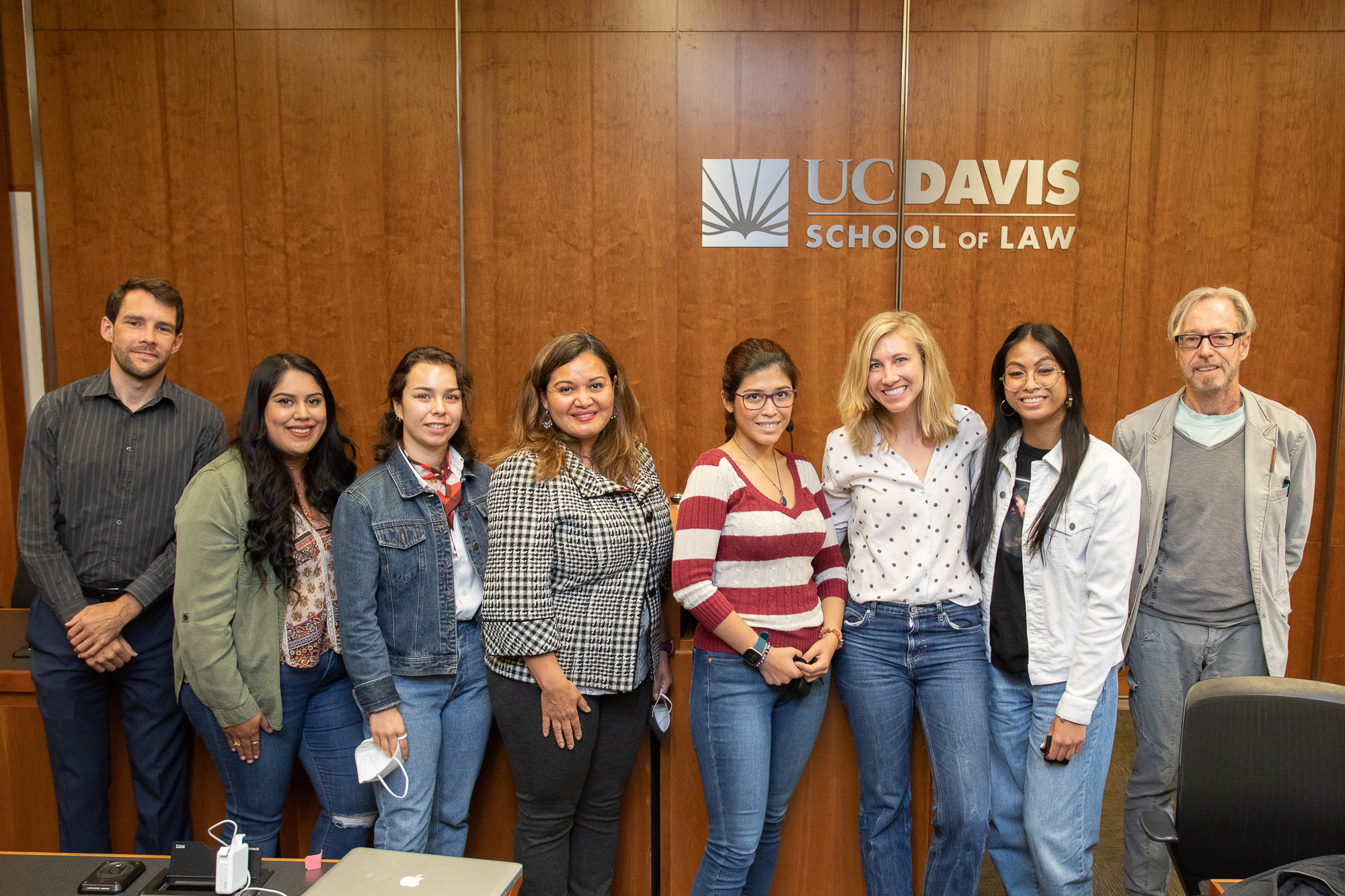 By Carla Meyer
Eight UC Davis law students traveled to Tijuana, Mexico, during spring break to consult with asylum seekers and deported immigrants in need of legal advice. Law professor Raquel Aldana and Spanish professor Robert Irwin organized the trip and accompanied the students as part of Irwin's Humanizing Deportation project.
Over three days in late March, Aldana and third-year law students Michael Braud, Lorena Castillo, Vannalee Cayabyab, Monica Ortega, Jazmine Parra and Jennifer Umberg, and second-year students Ivette Arriaga and Pamela Gónzalez Montes de Oca together met with more than 150 migrants served by six Tijuana shelters or Al Otro Lado.
The students consulted with Haitians, Mexicans, Colombians and others, and both transit migrants seeking asylum and deported immigrants seeking to reunite with loved ones in the United States. The students also donated $7,000 they had raised through a GoFundMe campaign and other endeavors to the shelters and other partner organizations in Mexico. 
The law school funded the students' travel. UC Davis' Office of Public Scholarship and Engagement and Humanities Institute (Public Engagement Fellows Program) provided further support. 
During an April 4 School of Law talk about the trip, Ortega spoke of the students' attempts to help alleviate, at least briefly, a lack of legal services at the border.
"There's a huge absence of lawyers," Ortega noted. "There are not enough people making sure (migrants) are fairly represented when going through the legal process of asylum." 
In Tijuana, the students listened to harrowing stories of violence encountered by asylum seekers and deported immigrants in their countries of origin or elsewhere on their journeys. They tried to assist as much as possible while knowing most of these people never would be allowed across the border, the students said.
Speakers pointed out that migrants caught in the southern border crisis still will face daunting legal hurdles even if President Joe Biden's administration succeeds as planned in ending the pandemic era-Title 42 policy in May.  (Title 42 allows officials to expel asylum seekers coming from countries where communicable diseases – such as COVID-19 – are present).
"We all took a lot of time explaining the system" during the consultations, Umberg said. "If (clients) wanted to share the reasons they fled, we would often focus on the grounds for asylum, and guide them through why they might have been targeted" -- to better position them in making their cases to immigration officials.
The School of Law contingent also unearthed important facts.
"I identified at least one person who was actually a U.S. citizen and was deported," Aldana said. "This wouldn't have been discoverable unless we had been there, meeting with them, with our knowledge of the law able to guide them in (finding out) they never should have been deported." 
Carla Meyer is senior editor in marketing and communications at the UC Davis School of Law. Reach her at cmeyer@ucdavis.edu.
Media Resources
Primary Category
Secondary Categories