Professor Joe Discusses Wrongful Convictions on King Hall Podcast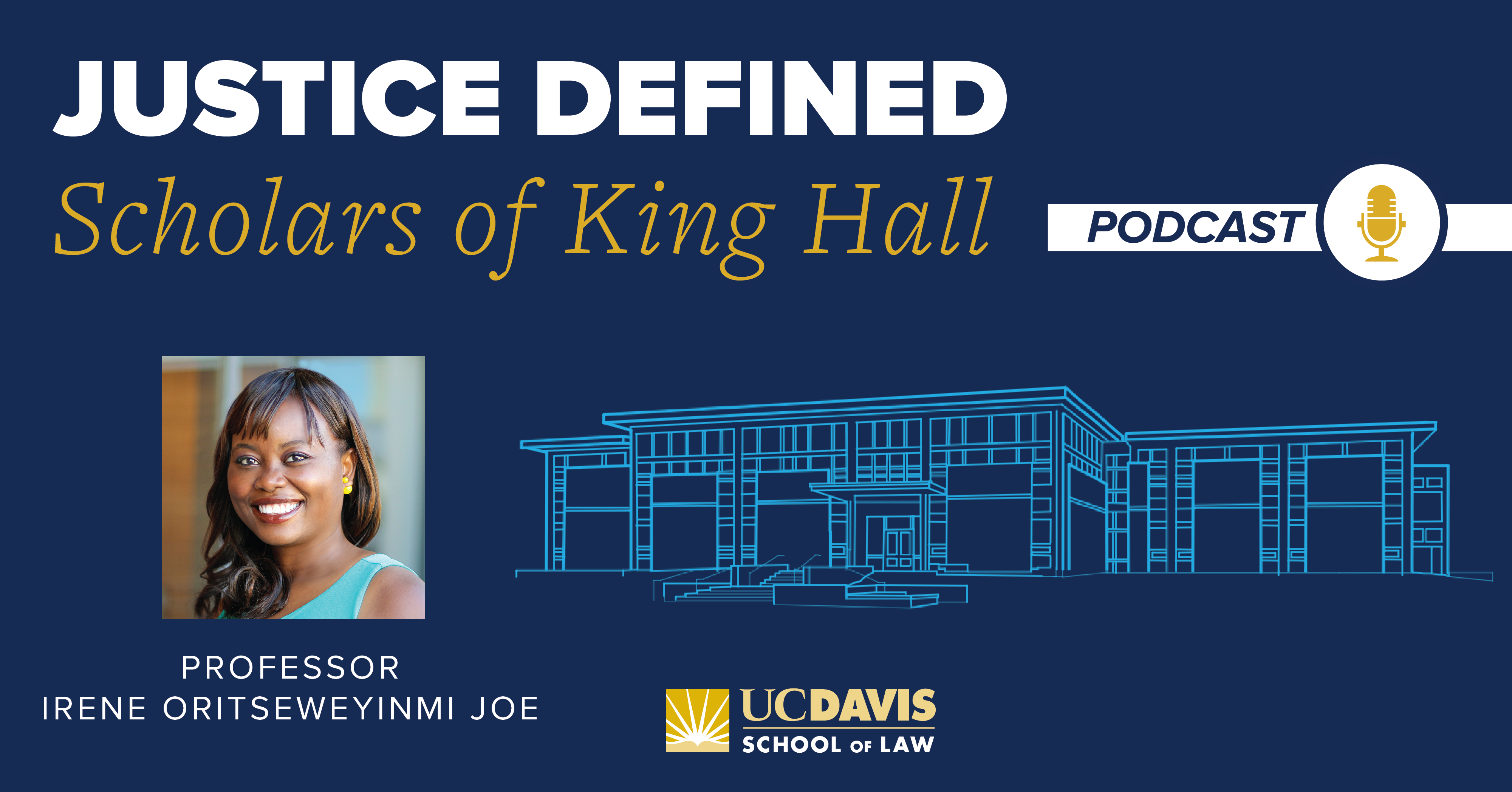 Professor Irene Oritseweyinmi Joe discusses her forthcoming article, "Learning from Mistakes," where she explores the role of the public defender in wrongful convictions in death row cases. To start with, she points out that unlike medical, aviation and military systems, there is no national or formal process in place to review wrongful convictions. Professor Joe looks at the role prosecutors, judges and other system actors can play in helping public defenders learn from their mistakes. Listen to the full episode.
UC Davis Law's podcast about faculty scholarship, Justice Defined: Scholars of King Hall, focuses on research areas including immigration, business, civil rights, environmental and constitutional law and more.
Primary Category