Gary Solis '71 Honored with King Hall Distinguished Alumnus Award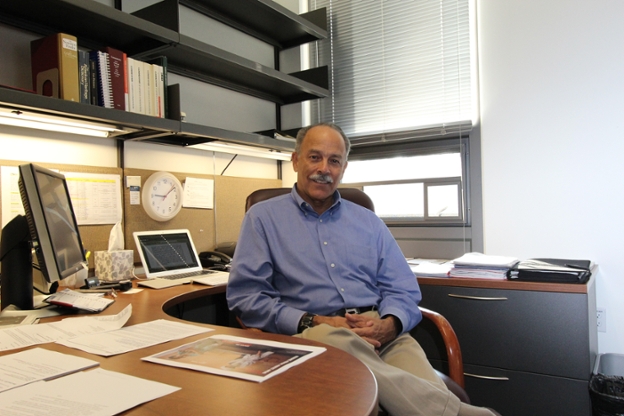 Gary Solis '71, one of the nation's foremost authorities on the law of armed conflict, will receive the UC Davis School of Law Alumni Association's 2018 Distinguished Alumnus Award. The honor will be presented on March 8 at "Celebrating King Hall," an event also recognizing scholarship recipients, King Hall donors, and the winner of the Distinguished Teaching Award.
Solis served for 26 years in the U.S. Marines, including two tours of duty in Vietnam during the Vietnam War. After earning his law degree at King Hall, he returned to the Marine Corps to serve as a judge advocate and military judge. After retiring from the military, he earned an LL.M degree from George Washington University Law School and a doctorate in the law of war from the London School of Economics. He began his teaching career at the London School of Economics before moving on to the U.S. Military Academy at West Point, where he headed the law of war program for six years. He frequently has served as an adjunct professor at Georgetown University Law Center and at George Washington University Law School, and has taught courses at numerous other leading law schools, including King Hall. He is often called upon for commentary and analysis by national media and has appeared dozens of times on PBS, NPR, and CNN news programs. He is the author of The Law of Armed Conflict (Cambridge University Press).
Solis has also been a generous supporter of UC Davis School of Law. He funded a King Hall scholarship for military veterans and helped to found the King Hall Veterans Association. He has served on the Alumni Association Board of Directors, sometimes traveling from his home in Virginia to attend biannual meetings at King Hall. Last year, he provided a leadership gift that helped the School of Law to raise more than $50,000 as part of the first-ever UC Davis Give Day event.
The Distinguished Alumna/us Award is presented by the Alumni Association Board of Directors to an alumna/us who embodies the values of the School of Law and has demonstrated extraordinary post-graduate achievement in the legal profession or in service to society or to King Hall. Chief Justice of California Tani Gorre Cantil-Sakauye '84 received the award in 2016, followed by Sacramento Mayor Darrell Steinberg '84 in 2017.
For more information on the 2018 Celebrating King Hall event, please contact Delayna Fitzgerald at dfitzgerald@ucdavis.edu.
Primary Category