LaLSA Welcomes Back Alums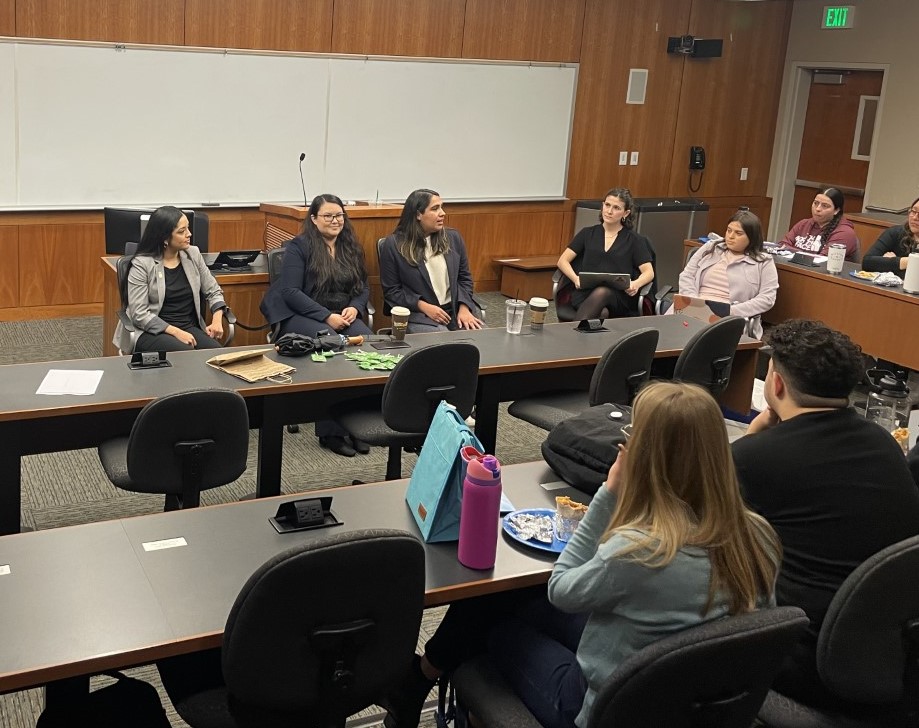 It was a busy lunch hour at King Hall on Tuesday. The Latinx Law Students Association, as part of its culture week, held a panel of LaLSA alums to talk about law school and potential careers.
Thank you to Jessica Martinez '19, Magaly Zagal '18 and Kendra Rivas '21 for taking the time to share your experiences with current students.