What La Raza Law Students Did This Summer
Posted By Kevin R. Johnson, Aug 3, 2016
I was pleased to receive the summer newsletter of La Raza Law Students Association.
You can see the students have been busy with exciting jobs including judicial externships, law firm work, public interest law, and even running for city council.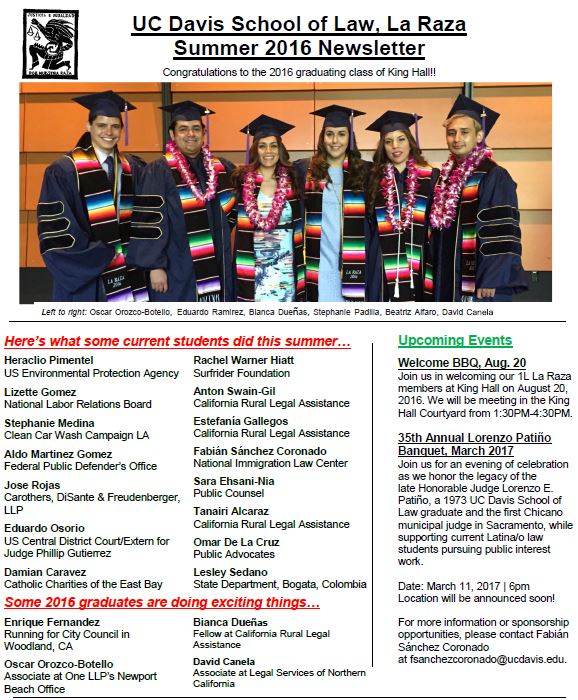 I am especially looking forward to the students' annual Bienvenida BBQ to welcome new members from the Class of 2019!
LRLSA is one of many student organizations at King Hall that are doing great things! Check out the full list of student organizations here.