UC Public Service Law Conference
Posted By Kevin R. Johnson, Sep 25, 2017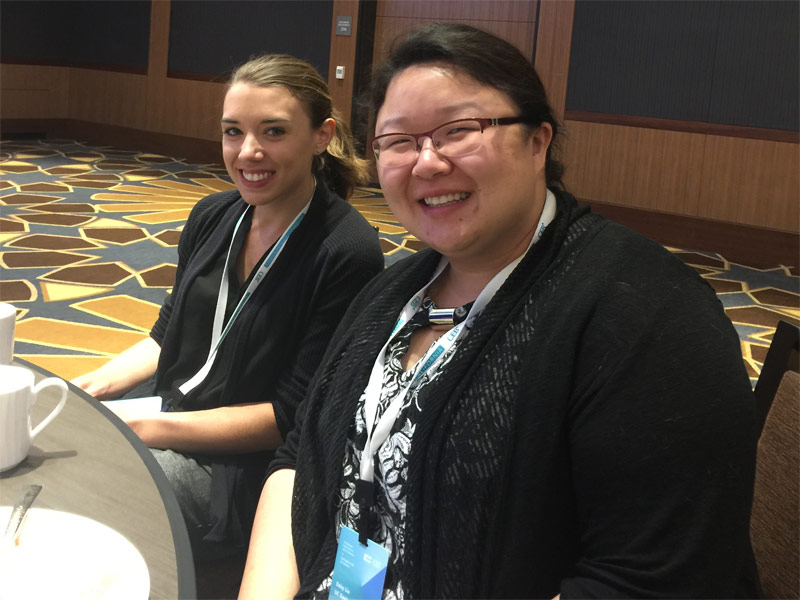 I had breakfast at the UC Public Service Law Conference at UCLA with Anna Pifer-Foote '16 and Daisy Liu '16. Daisy worked in the UC Davis Campus Counsel's office and said that it helped her get a more permanent job. (She is now an Associate at Gordon Rees Scully Mansukhani, LLP.) Our Career Services Public Interest and Government Advisor Sofia Parino also attended the conference (and joined us for breakfast).
Later, I moderated a panel presented by UC Davis on the UC Immigrant Legal Services Center, which is housed in King Hall. The panel included Managing Attorney Vivek Mittal and Staff Attorneys Jaqueline Dan (serving UC Irvine) and Saya Austin (serving UC Riverside and UC San Diego). In creating the Center, UC was the first university system that provided free legal representation for undocumented students and their parents. It really was unprecedented and provided a vitally important service, which is not generally available. Indeed, immigrants in removal proceedings are not guaranteed counsel, even though the consequences of removal can be extraordinary.
It was a rich and busy conference. The subject-- Civil Rights in the 21st Century -- is incredibly topical in these times. The conference was attended by civil rights attorneys, recent graduates, and current law students, including many from UC Davis (Angela Breining '19, Tanairi Alcaraz '18, Ashley Chang '19, Kyle Edgerton '18, Zach Fletcher '18, Gladys Pimentel Hernandez '19, and Catherine Reagan '19). A number of current fellows, including Eduardo Ramirez Castro '16, Rachael Hiatt '17, John Miller '17, Olivia Filbrandt '17, Jenna Jacobsen '17, and Erin Gunter '17 also attended.