The Weekend in Photos
Posted By Kevin R. Johnson, Apr 13, 2015
On Friday, I blogged about the action-packed weekend in store for the King Hall community. Here are a few shots from some of those events: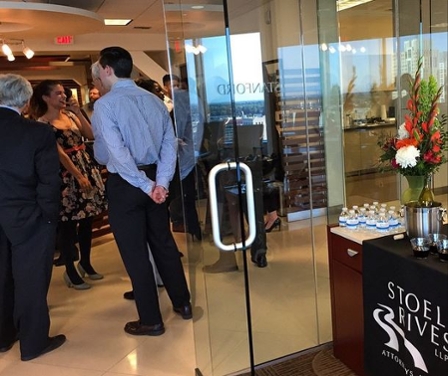 Admitted students, alumni, and special guest Judge Alex Kozinski of the U.S. Court of Appeals for the Ninth Circuit gathered at the Sacramento office of Stoel Rives for a reception.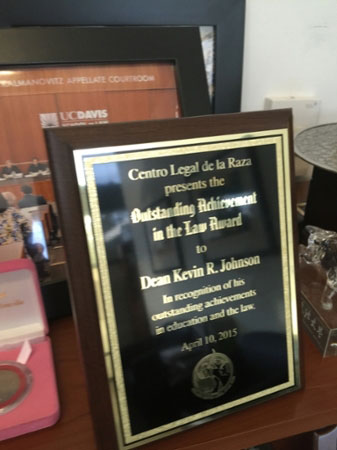 Meanwhile, I attended the Centro Legal de la Raza Gala in Oakland, where I received the Outstanding Achievement in the Law Award. I was honored to receive this beautiful plaque, which now occupies a special spot in my office.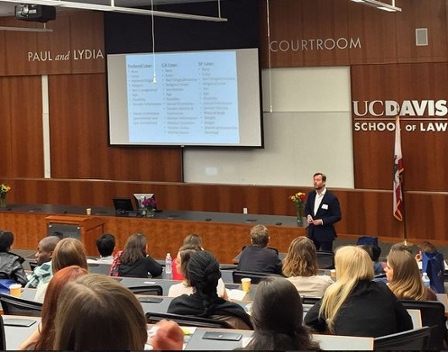 Professor Brian Soucek taught a mock class on Anti-Discrimination Law as part of Admitted Students Day on Saturday. It was great to see so many prospective (and committed!) members of the Class of 2018 -- King Hall's 50th entering class!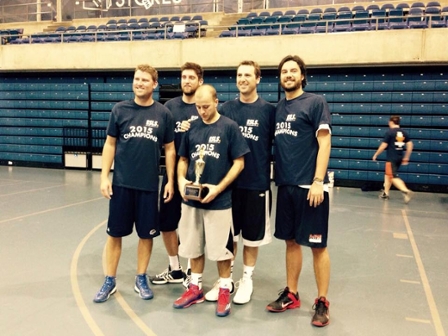 On Sunday, the students of the Entertainment & Sports Law Society hosted the annual Dr. Ives Basketball Tournament. Pictured here is the winning team.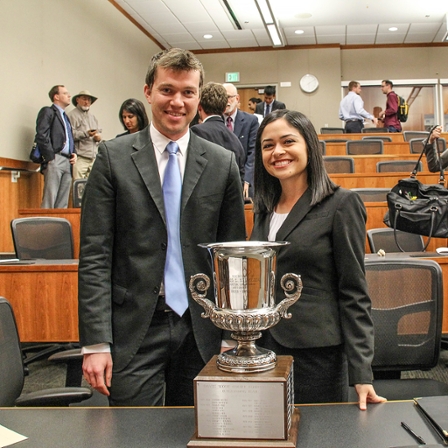 Niall Roberts '16 and Anita Bamshad '16 won the 2015 Irving L. Neumiller Competition on Saturday. The team turned in an outstanding performance before a distinguished panel of judges.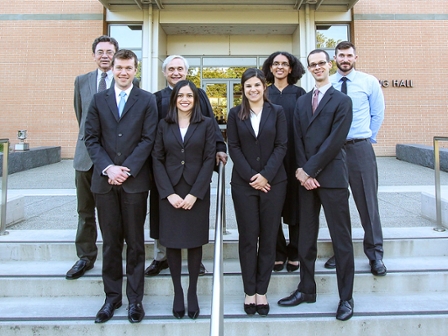 Rear (L-R): Me, Judge Alex Kozinski of the U.S. Court of Appeals for the Ninth Circuit, Justice Leondra Kruger of the Supreme Court of California, and Kurtis C. Keller '12, an associate at the Neumiller & Beardslee law firm in Stockton. (The moot court competition is named for Irving L. Neumiller, one of the firm's original partners.) Front (L-R): Niall Roberts '16, Anita Bamshad '16, Abigail Mulvihill '16, and Aaron Israel '16. (Not pictured: Judge Kim McLane Wardlaw, also of the Ninth Circuit, who had to leave to catch her flight.)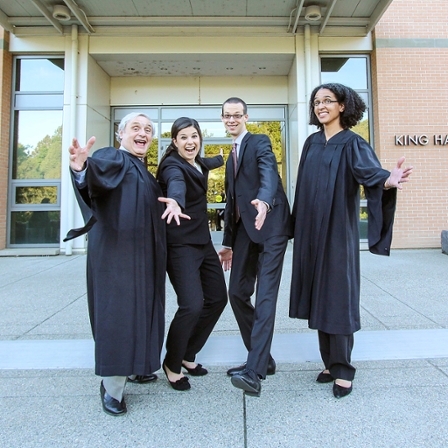 It was a busy and fun King Hall weekend!