Message from La Raza Law Students Association Board
Posted By Kevin R. Johnson, Apr 24, 2014
I just received a nice message from Laura Flores and Tiffanie de la Riva, the co-chairs of La Raza Law Students Association. The message, titled "Thank you for a fabulous year," was sent to LRLSA students: "Familia - It has been an honor to have served as your co-chairs throughout the 2013-2014 school year. We hope you all have enjoyed this year as much as we have! Be looking out for emails from your new co-chairs, Bianca Duenas and David Canela, in the following months. Good luck with finals, and please don't forget to reach out to your Raza familia if you need a pick me up!"

Here are some of the photos that accompanied the message.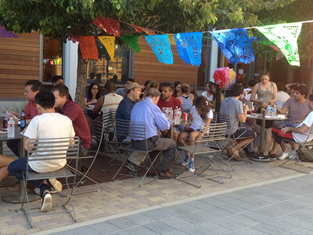 Bienvenida (welcome) BBQ at the beginning of the school year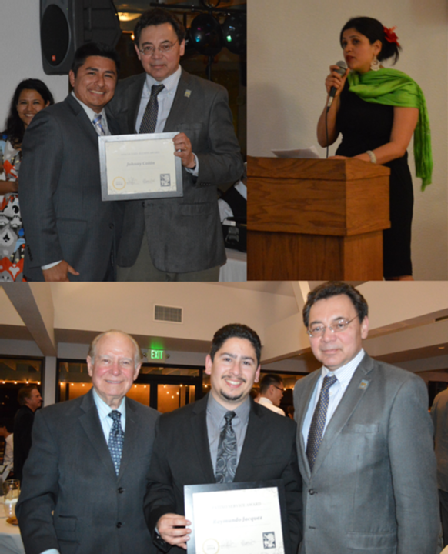 2014 Patino Banquet:Distinguished Alumni Recipient Johnny Colon with me (top left),Keynote Speaker Marcela Ruiz (top right), Prof. Cruz Reynoso, Patino Service Award Recipient Raymundo Jacquez, and me (bottom photo)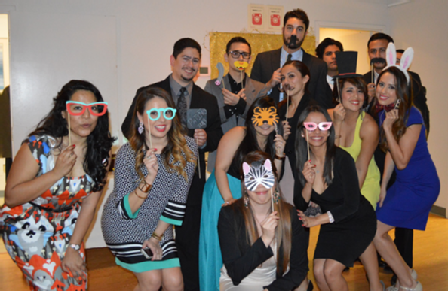 The 2013-2014 LRLSA Board!
I am looking forward to several end-of-year events in the coming days: the Class of 2014's Countdown to Graduation, the Public Service Graduation, the 3L BBQ dinner, and, of course, Commencement 2014!