Law Students and the U.S. Census
Posted By Kevin R. Johnson, Apr 28, 2010
I received this e-mail from Immigration Law Clinic Director Amagda Pérez:
"I have attached two photographs of our amazing students at our last outreach event during which we provided information about the importance of the census and reminded parishioners of the Cathedral of the Blessed Sacrament in Sacramento to mail in their census forms.  Pictured are: Law Students Esmeralda Soria, Amparo Cid, Aidin Castillo and Alexis Alvarez, PostBacc Student Eric Gonzalez; CRLAF Census Project Assistant Sergio Perez, CRLAF Volunteer Quetzali Arroyo-Perez; UC Davis Immigration Clinic Director Amagda Pérez, and Carolina Rojas Gore from Univision.  Everyone did a great job responding to questions and completing draft forms for community members.  It was a wonderful collaborative effort."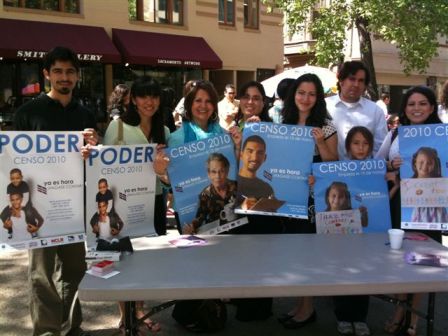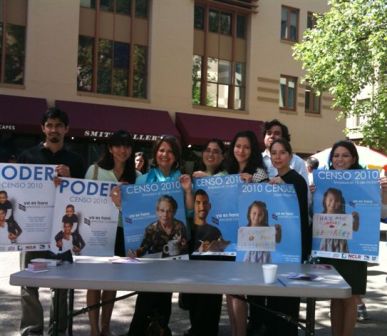 Thank you to Professor Pérez and the students for encouraging participation in the census!  We are also proud to recognize your good work in this web news item: King Hall Students, Alumni Support Census Campaign.