King Hall Alums in Orange County
Posted By Kevin R. Johnson, Dec 2, 2016
We had a delightful alumni reception for King Hall alums in Orange County earlier this week.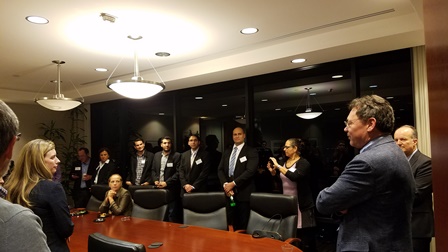 Paul Couchot '87 hosted the reception at his law firm's luxurious Newport Beach offices. We had a great group of alums in attendance. Linda Schilling '87, Linda Somers Smith '86, Bob Barton '88, Judge Layne Melzer '87, Frank Rugani '78, and many other alums made it to hear about recent successes of their law school.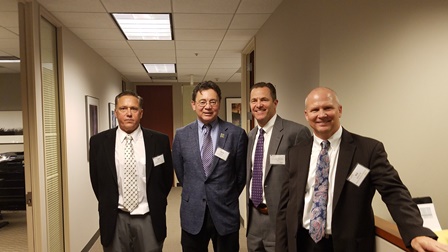 Our host Paul Couchot, me, Judge Layne Melzer, and Bob Barton
Thanks to our OC alums for a great gathering!