KHOP 2012 Wraps Up
Posted By Kevin R. Johnson, Aug 2, 2012
Yet another very successful summer for the King Hall Outreach Program (KHOP) is winding to a close.

Last weekend, I joined the students in a day of service on a very warm afternoon at the UC Davis Arboretum.  Earlier this week, the students participated in Moot Court and Mock Trial proceedings in our Kalmanovitz Appellate Courtroom.  Irma Avila, parent of KHOP student Carlos Espinoza, was kind enough for forward me these great photos.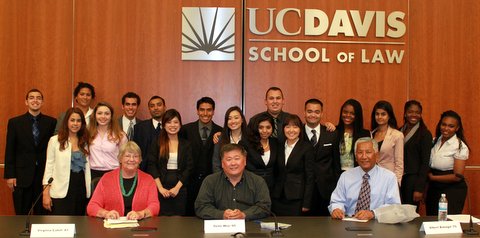 KHOP seniors with Moot Court Justices Virginia Cahill '81, Gene Woo '85, and Albert Balingit '75.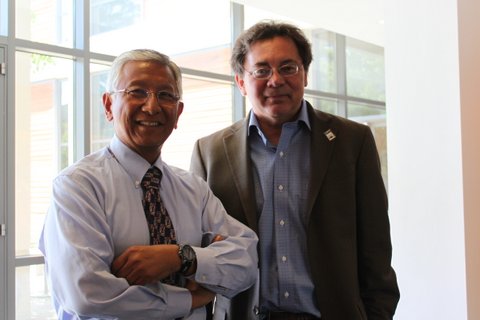 Me with Albert Balingit '75, one of yesterday's volunteer justices.
KHOP 2012 concludes with an awards celebration tomorrow afternoon at the UC Davis Conference Center.  King Hall faculty, staff, and alumni, KHOP staff, and program donors and supporters will gather to recognize the commitment and excellence of this year's participants.  The Honorable Alberto Roldan '92 of the California Unemployment Insurance Appeals Board will deliver the Keynote Address.