Green Careers Week and Aoki Center Lunch Panels
Posted By Kevin R. Johnson, Nov 10, 2017
On Tuesday, November 7, I stopped by to say hello to three panelists, Deborah Dyer '96, Rebecca Harms '15, and Water Justice Clinic Director Camille Pannu, who all spoke about how they got into the field of environmental law. Next door was Professor Leticia Saucedo speaking about the American Bar Foundation's "The Futures of Latinos Project" as part of the Aoki Center Interdisciplinary Research Series. I stopped by for a lunch and presentation.
Camille was able to provide more background about her panel that focused on career opportunities in transactional and regulatory law as part of the Environmental Law Society's (ELS) Green Careers Week.  
Deborah Dyer '96 is Senior Counsel for the California Energy Commission. She spoke about her role in implementing grant programs for the California Energy Commission. In particular, she described her work in contracts negotiation, and she discussed the ways in which state agencies can leverage resources to support innovation on the ground. Ms. Dyer also served as President of ELS when she was a law student.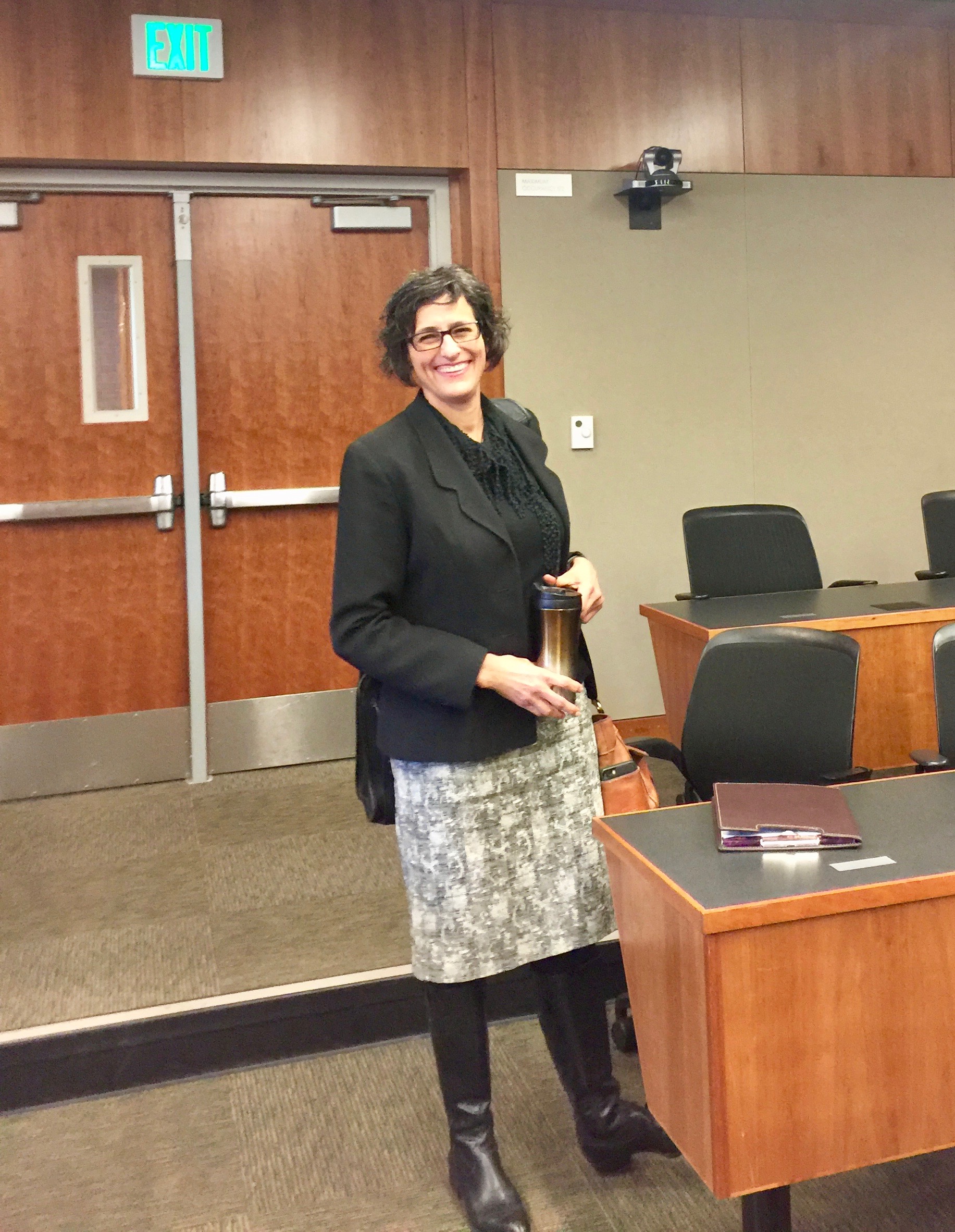 [pictured: Deborah Dyer]
Rebecca Harms '15 is an Associate in the Water and Natural Resources Law Practice Group at Kronick, Moskovitz, Tiedemann & Girard, a boutique water and environmental law firm. She spoke about different pathways for pursuing an environmental law career, the relationship between transactional and litigation practice, and the importance of collegiality. At King Hall, Ms. Harms was editor-in-chief of Environs, and she won several accolades for her academic work in water and natural resources law.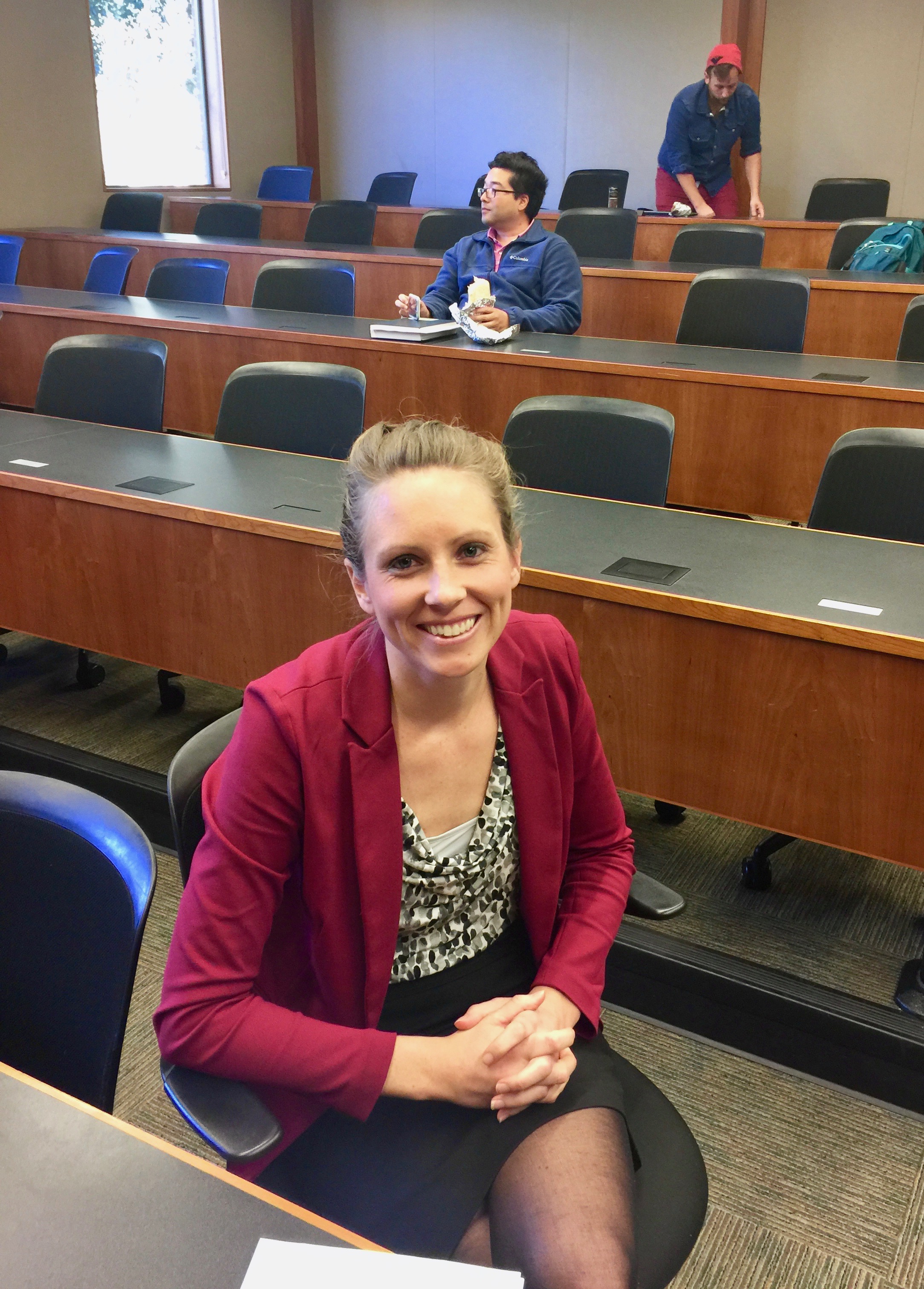 [pictured: Rebecca Harms]
Water Justice Clinic Director, Camille Pannu, focused on how rural and low-income communities can use transactional law to address life-threatening harms, like lack of access to safe and affordable drinking water. She also talked about examples of disadvantaged communities that used transactional law to create new "green-collar" enterprises and community benefits.