David A. Richardson Discusses Careers in International Law and Business
Posted By Kevin R. Johnson, Sep 19, 2017
It is always wonderful to see former students return "all grown up." Former editor-in-chief of the UC Davis Law Review and now a partner of the international law firm of DLA Piper, David A. Richardson`07, returned to King Hall this week to talk with our students about careers in international law and business.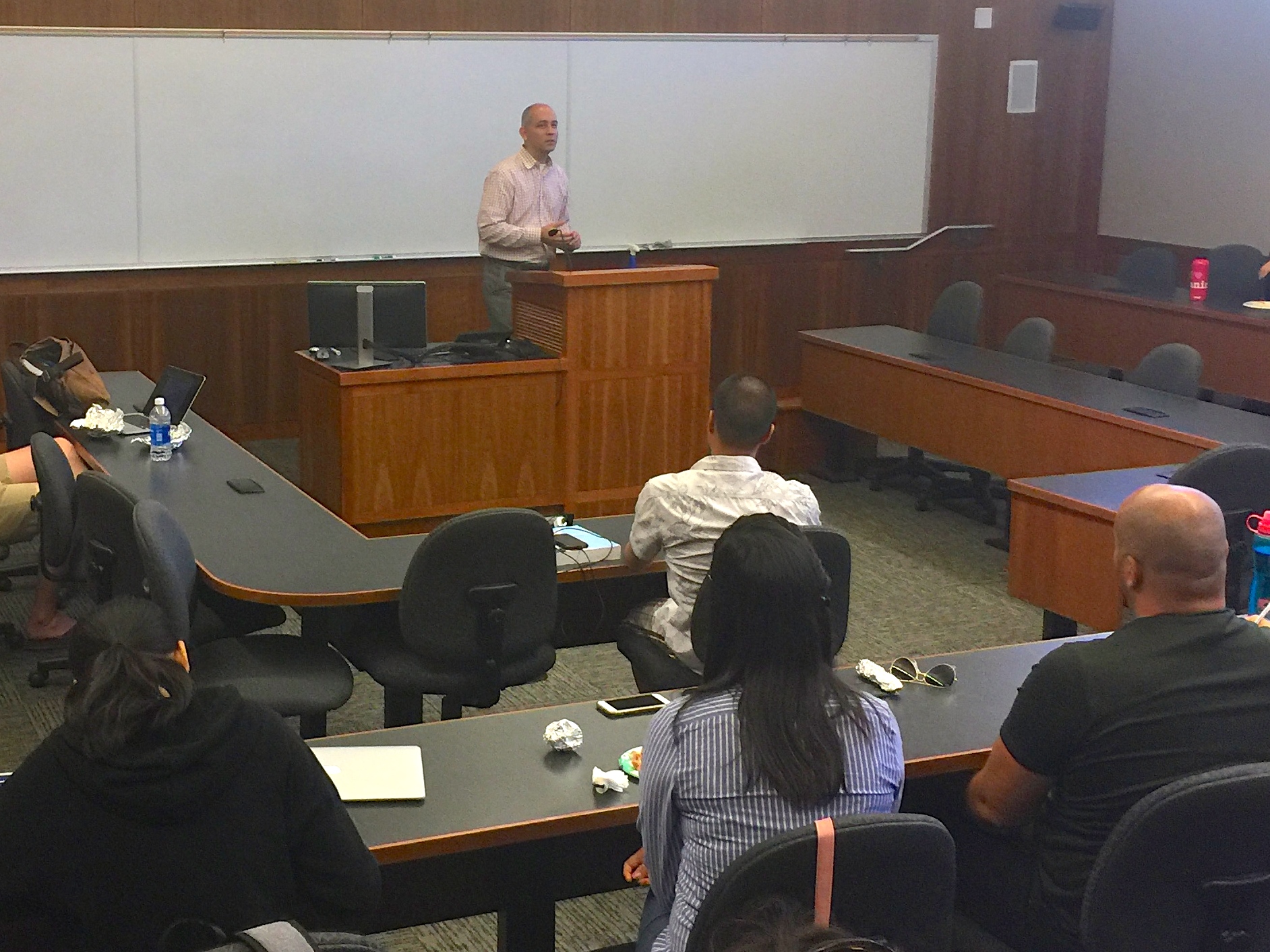 David earned his J.D. and B.A. from UC Davis and is a very active alum, with a membership in the Schwartz/Levi Inn of Court and on the Advisory Board for the UC Davis Graduate School of Management Institute for Innovation and Entrepreneurship. He has extensive experience in global mergers and acquisitions and financing transactions, including representing:
·         Clorox in multiple acquisitions
·         AIG, Euclid and Ironshore in more than 100 M&A representations and warranties insurance policy underwritings
·         Telestream, Accruent, Groupon, blinkx and York Risk Services in multiple acquisitions
·         Daintree Networks in its sale to GE
·         Schilling Robotics in its sale to FMC Technologies
·         Coho Data, Glue Networks and BuildingConnected in their equity financings
·         Andreesen Horowitz in multiple financing transactions
·         Advising JDSU in its US$650 million debt offering
David attracted a full house of law students to hear advice, thoughts, and answer questions about careers in the law. I enjoyed catching up with David after his lunch presentation. Our students truly benefit from getting sage advice from our alums. I remember just a few years ago, it seems, David asking many of the same questions that our students were asking him. We are lucky indeed to have so many King Hall alums, like David, willing to give back to our students.