A Musical Meeting of the Inn of Court
Posted By Kevin R. Johnson, Sep 15, 2016
We held our annual introductory meeting of the Schwartz/Levi Inn of Court at King Hall last night.
Law professors, students, local attorneys, and judges met in a wonderful reception and an award ceremony. Barry Melton, a local criminal defense attorney, talked about his days at Woodstock and told us about his friend Janis Joplin. For the new members, he sang a colorful song about what the Inn was all about.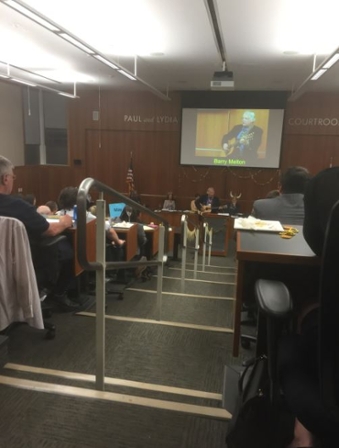 Professors Carlton Larson, Barbara Miltner, Rick Frank, and Irene Joe were in attendance.  Assistant Dean for Career Services Craig Compton was there, too.
I was happy to introduce our new faculty colleague Irene Joe to Judge Stacy Boulware-Eurie and Irene Williams '15, two esteemed alums with deep roots (like Professor Joe) in Texas.  I was also able to introduce Professor Joe to another wonderful alum, Dian Vorters '97.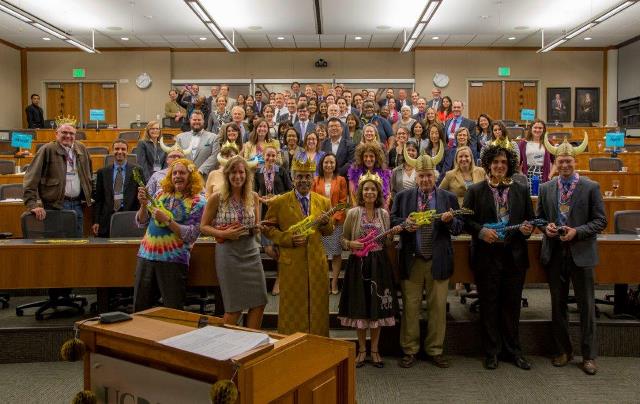 It was a most musical meeting of the Inn of Court!