50th Anniversary of the Eastern District of California
Posted By Kevin R. Johnson, Sep 20, 2016
On Friday, I enjoyed a special event at the U.S. District courthouse in Sacramento.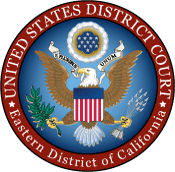 As part of a celebration of the 50th anniversary of the Eastern District of California, Associate Justice of the U.S. Supreme Court Anthony M. Kennedy, who was a lawyer and court of appeals judge based in Sacramento, provided recollections of the Eastern District.  It was wonderful to have a historic figure reminisce about prominent lawyers and judges from the Sacramento legal community's rich history. Senior U.S. District Judge William Shubb, who has taught civil rights law at King Hall, also offered wonderful thoughts and remarks. 
Congresswoman Doris Matsui opened the event with how she and her husband, the late Robert Matsui, moved to Sacramento in 1966 right after he graduated law school.  It was appropriate that she opened the event given that the new federal courthouse is the Robert T. Matsui Courthouse.
Bre Moebius, who previously taught civil rights law at King Hall, moderated an enjoyable discussion between Justice Kennedy and Judge Shubb.  Justice Kennedy, a Sacramentan, shared some warm and wonderful stories about judges, lawyers, and other Sacramento leaders. Both jurists had fascinating insights and observations about the creation of the Eastern District of California.
After a lively discussion, the group retired to the Justice Kennedy Library and Learning Center for a reception. The federal judiciary was well-represented, and I enjoyed catching-up with retired Judge Frank Damrell.  Former U.S. Attorney Chuck Stevens also was in attendance. It was great seeing two great friends of King Hall.
Professor Carlton Larson and law students Rachel Kane '17 and Joanna Gin '18 were there to enjoy the event.  We had a number of alums there as well, including Judge Lawrence Brown '89 and Eric Olah '13, who is working at Orrick Herrington in Sacramento.