King Hall faculty impress at AALS 2019
Posted By Kevin R. Johnson, Jan 7, 2019
The 2019 Association of American Law Schools (AALS) annual meeting in New Orleans was full of energy and excitement. And UC Davis School of Law was everywhere!
On Thursday, Jan. 3, Family Protection Clinic Director Kelly Behre moderated a "hot topic panel " on sexual violence.
I arrived in the afternoon of the first day and represented UC Davis as its delegate to the AALS House of Representatives. I then ran into Professors Leticia Saucedo, Carlton Larson, and Brian Soucek. I then poked my head into Dean Afra Afsharipour's session.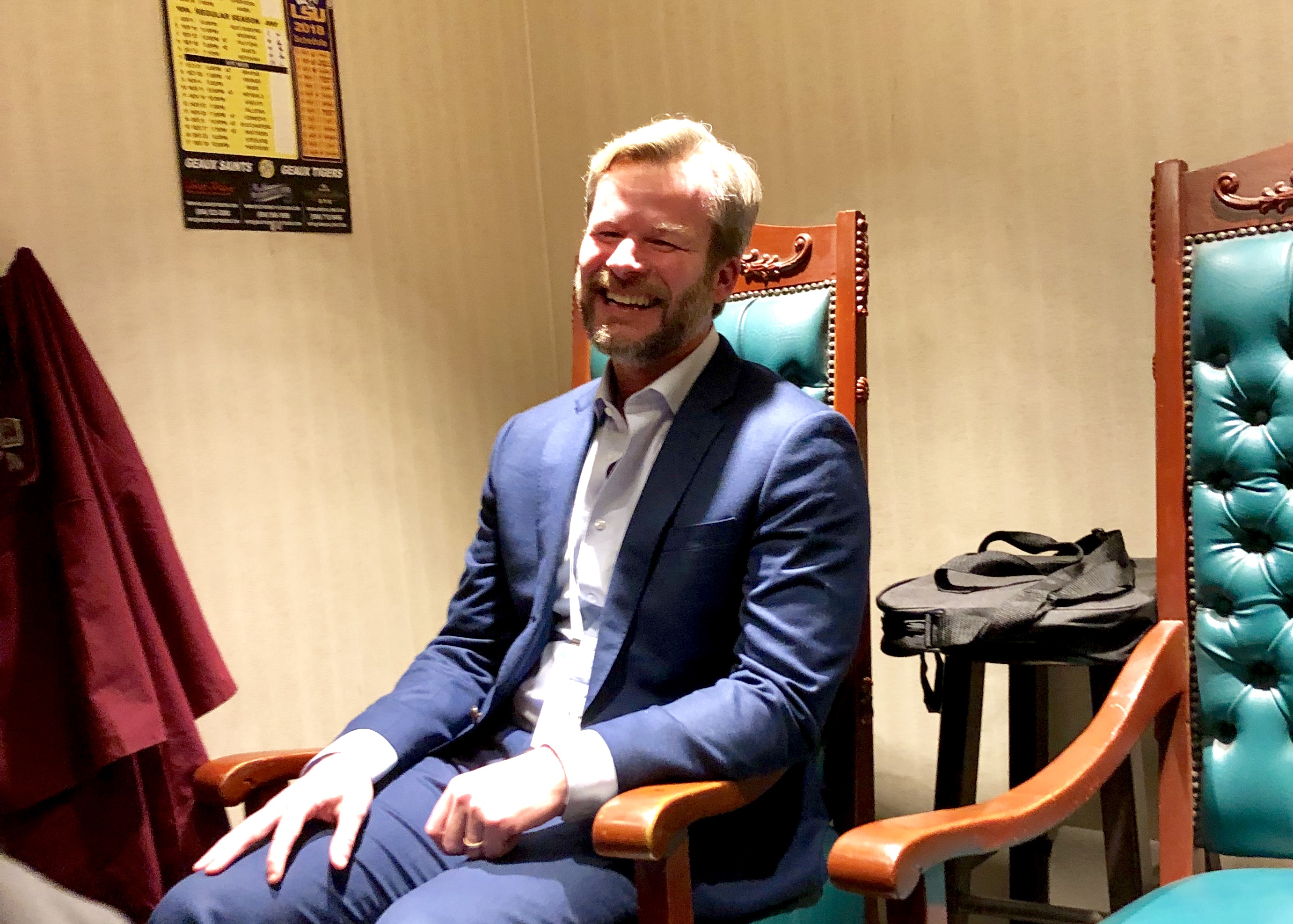 Brian Soucek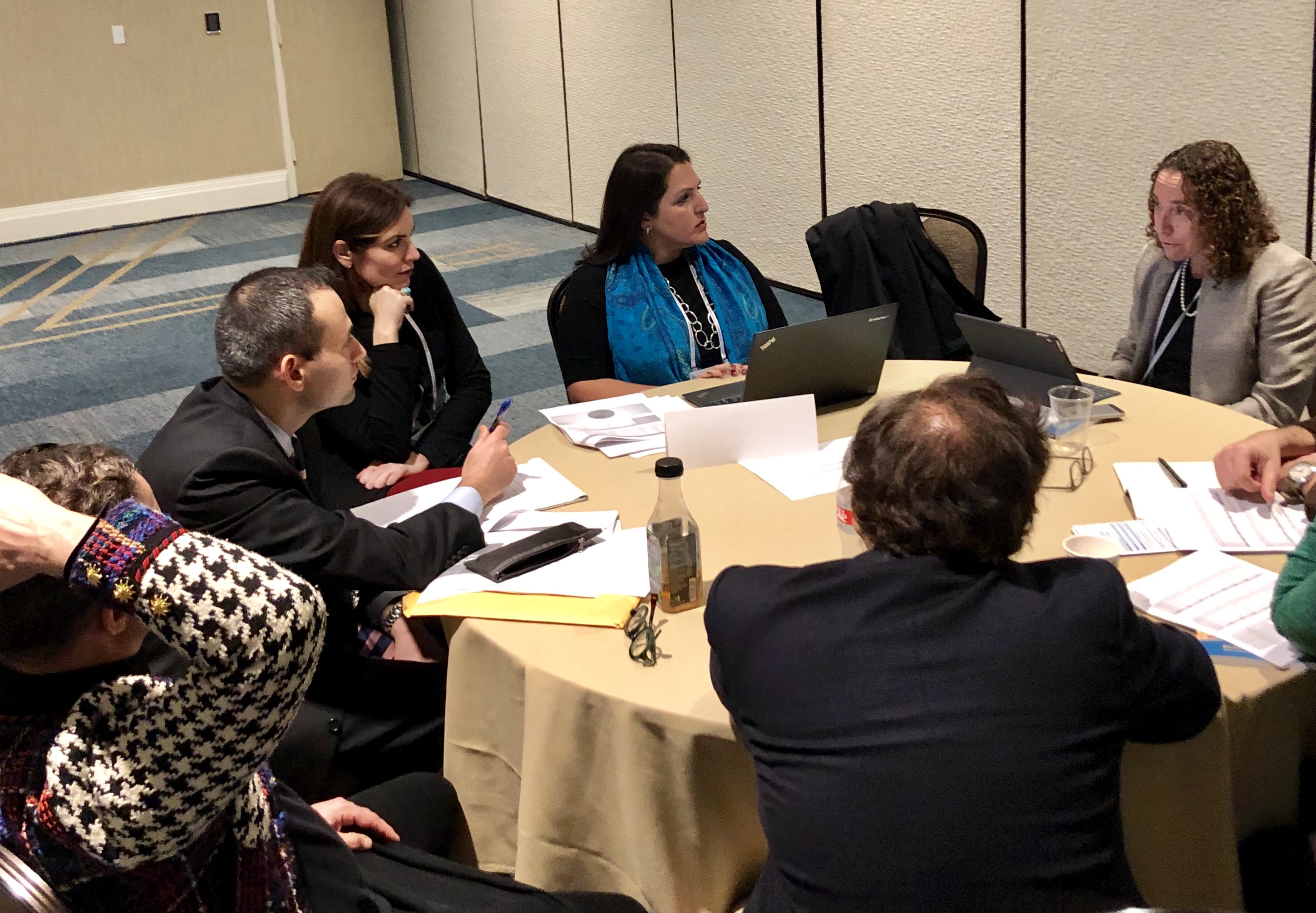 Afra Afsharipour (top right)
The day ended with dinner with former UC Davis Senior Associate Dean and Professor of Law Vik Amar, now dean at the University of Illinois Law School.
AALS Deans Forum Program
On the second day of the meeting, Friday, Jan. 4, I started off the day at the Deans Forum Program: Being a Dean and All That Jazz.
The opening keynote speaker was Mitch Landrieu, former lieutenant governor of Louisiana and mayor of New Orleans. Landrieu, who was mayor when Hurricane Katrina hit in 2005, talked about leadership in times of crisis.
I co-led a group discussion on programs for first generation and nontraditional law students. It was a lively discussion among deans on an important topic.
The Deans Forum included an excellent panel in the use of the GRE for law school admissions. I was able to touch base with one of the panelists, Barry Currier, Managing Director of the American Bar Association Section of Legal Education and Admissions to the Bar, who I had the privilege of working with when I served on the ABA Accreditation Committee. The UC Davis Law faculty last fall decided to accept the GRE in the admissions process.
King Hall community, friends gather in New Orleans
Irene Joe with Shayak Sarkar (far right)
The second day of the AALS national meeting ended on many high notes. UC Davis School of Law co-hosted a reception of the AALS Minority Groups Section in an elegant venue — The Palace — in the French Quarter. Rose Villazor and many other friends were in attendance, including former King Hall faculty member and current Boston University Dean Angela Onwuachi-Willig. I enjoyed talking to faculty members from across the country.
Friends and alums of King Hall got together at a reception at the Hilton. Senior Associate Dean Afra Afsharipour and Professors Donna Shestowsky, Rose Villazor, Leticia Saucedo, Brian Soucek, Irene Joe, Jack Chin, Camille Pannu, Kelly Behre, Shayak Sarkar, and Carlton Larson were in attendance. One of our alums —-Rachel Anderson '09, who practices bankruptcy law in New Orleans, and Akron Law Professor Ryan Holte '08, nominated for the U.S. Court of Federal Claims, were in attendance. We had many AALS leaders in attendance, including former AALS Presidents Rachel Moran (UCLA) and Michael Olivas (Houston), Dean Jim Anaya (Colorado), and Bobby Adieh (Texas A&M).
Great showing by UC Davis on AALS day 3
Day 3 of the meeting kicked off with a wonderful panel on "Rural Access to Justice." Professor Camille Pannu articulated important issues surrounding impediments to ensuring access to justice. Several of the panelists referred to Professor Lisa Pruitt's foundational scholarship in rurality. The panel offered insights on the access-to-justice challenges facing people in rural areas.
Later in the morning, Senior Associate Dean Afra Afsharipour moderated a panel on trade and investment across Asia sponsored by the Sections in Law & South Asian Studies and Comparative Law. I next stopped by the Immigration Law Sections panel on "immigration law values." Professors Rose Villazor and Leticia Saucedo joined me in the session.
One of the highlights of the AALS annual meeting is the Minority Group Sections luncheon. It is a wonderful celebration of the law professors of color. Irene Joe, Rose Villazor, and I represented UC Davis School of Law. One of the speakers was Boston University School of Law Dean Angela Onwuachi-Willig, formerly a professor at King Hall.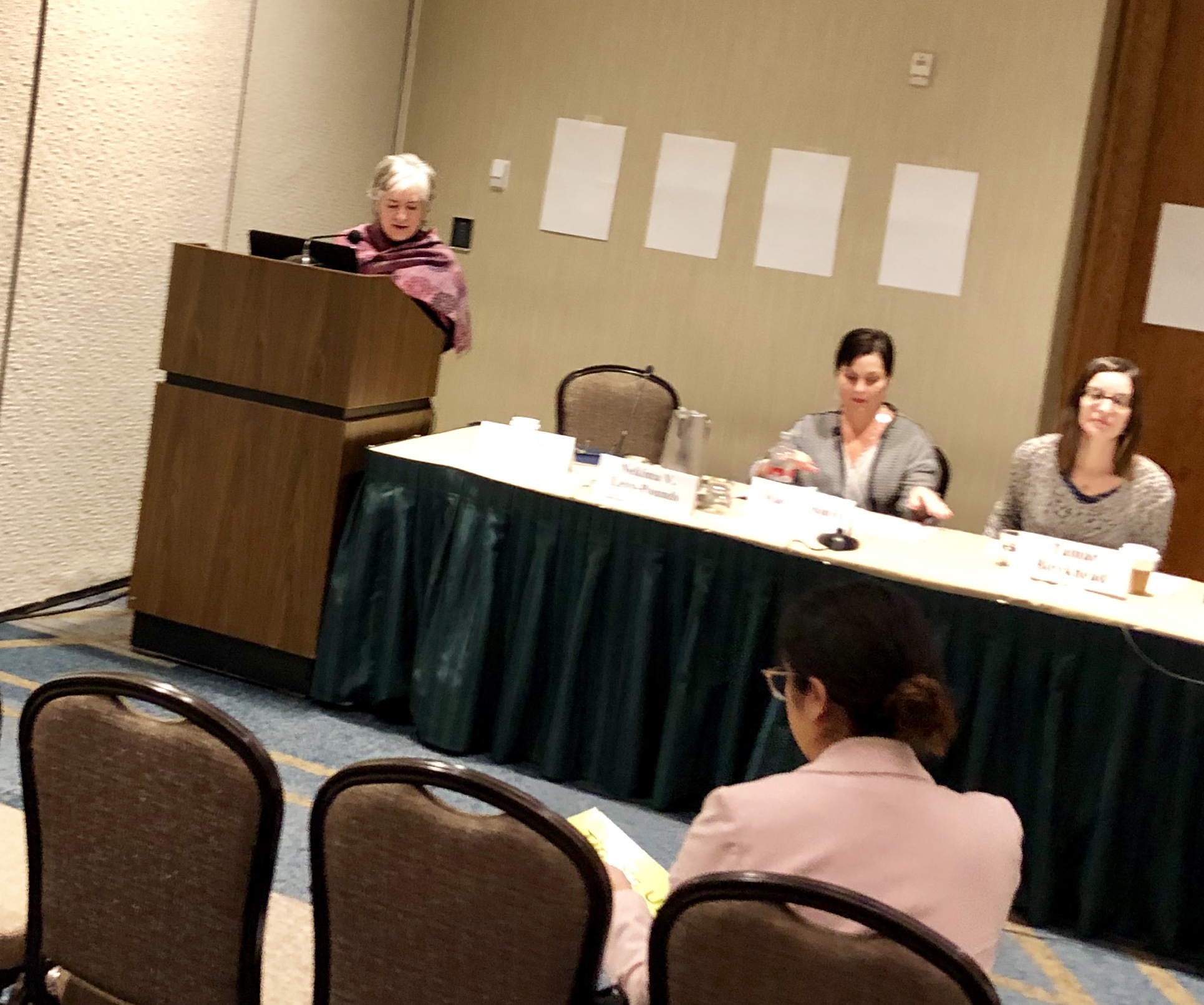 Leticia Saucedo
The afternoon started off with a discussion moderated by Professor Saucedo on the arc of the career of the law professor. The panelists discussed their changing relationships with the legal academy. The panel discussed the attraction of activism to bring about social change.
Later in the afternoon, I went to the New Voices in Immigration Law panel and ran into Professor Jack Chin and to Professor Saucedo.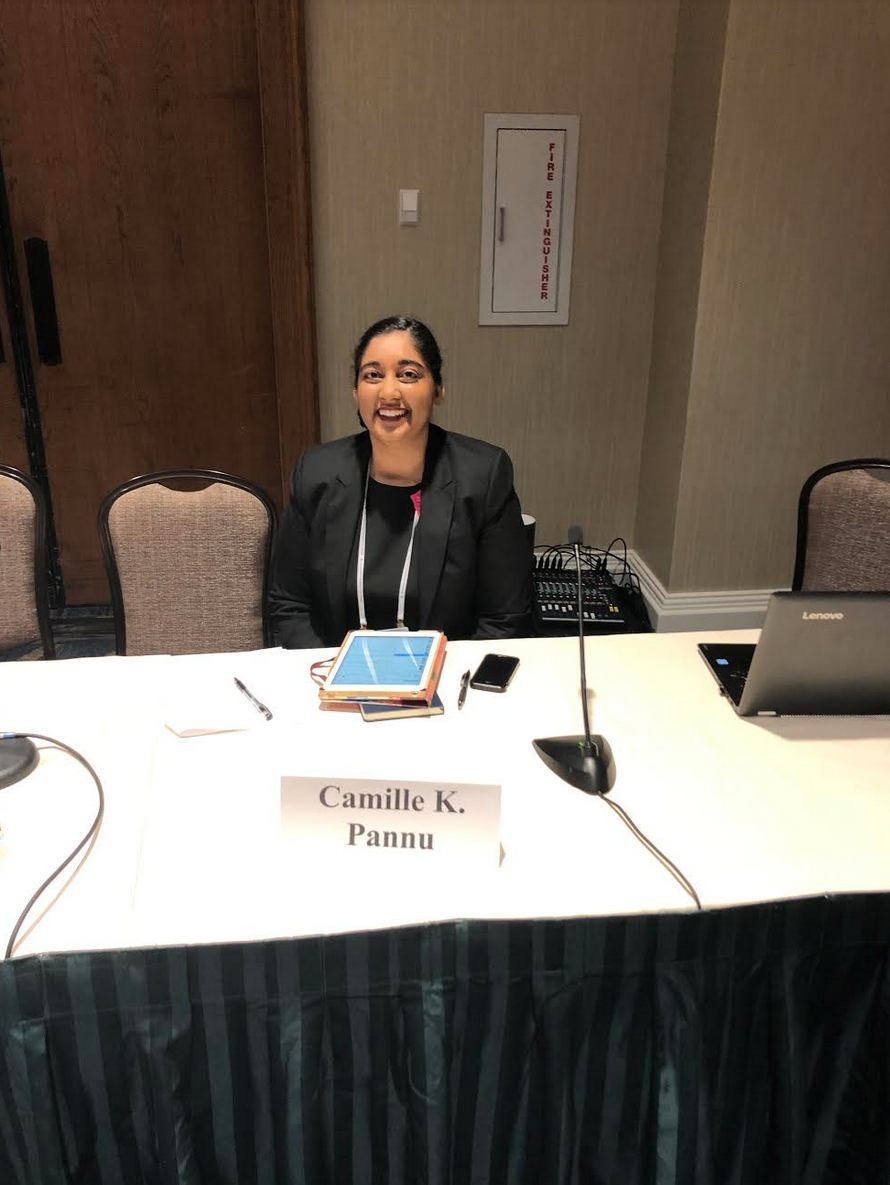 Across the hall, I visited with Professor Pannu before her roundtable discussion of race and privilege in community economic development.
Saturday ended with receptions.  First, I attended a reception for pre-tenured professors of color. I had taught in this AALS program a few years ago. Second, I attended the Latina/o law professors event at nearby Loyola New Orleans law school.  The dinner honored Professor Michael Olivas, former AALS president and the winner this year of a special award from the AALS. Michael has always been a mentor to me, from my days as an untenured professor to being law dean. It was a special night for all in attendance.
The conference ended on Sunday, and it was time to head west. All in all, UC Davis School of Law had a great showing at the 2019 AALS annual meeting.