King Hall's Spring Adopt-a-Week for The Pantry
Posted By Kevin R. Johnson, Apr 30, 2018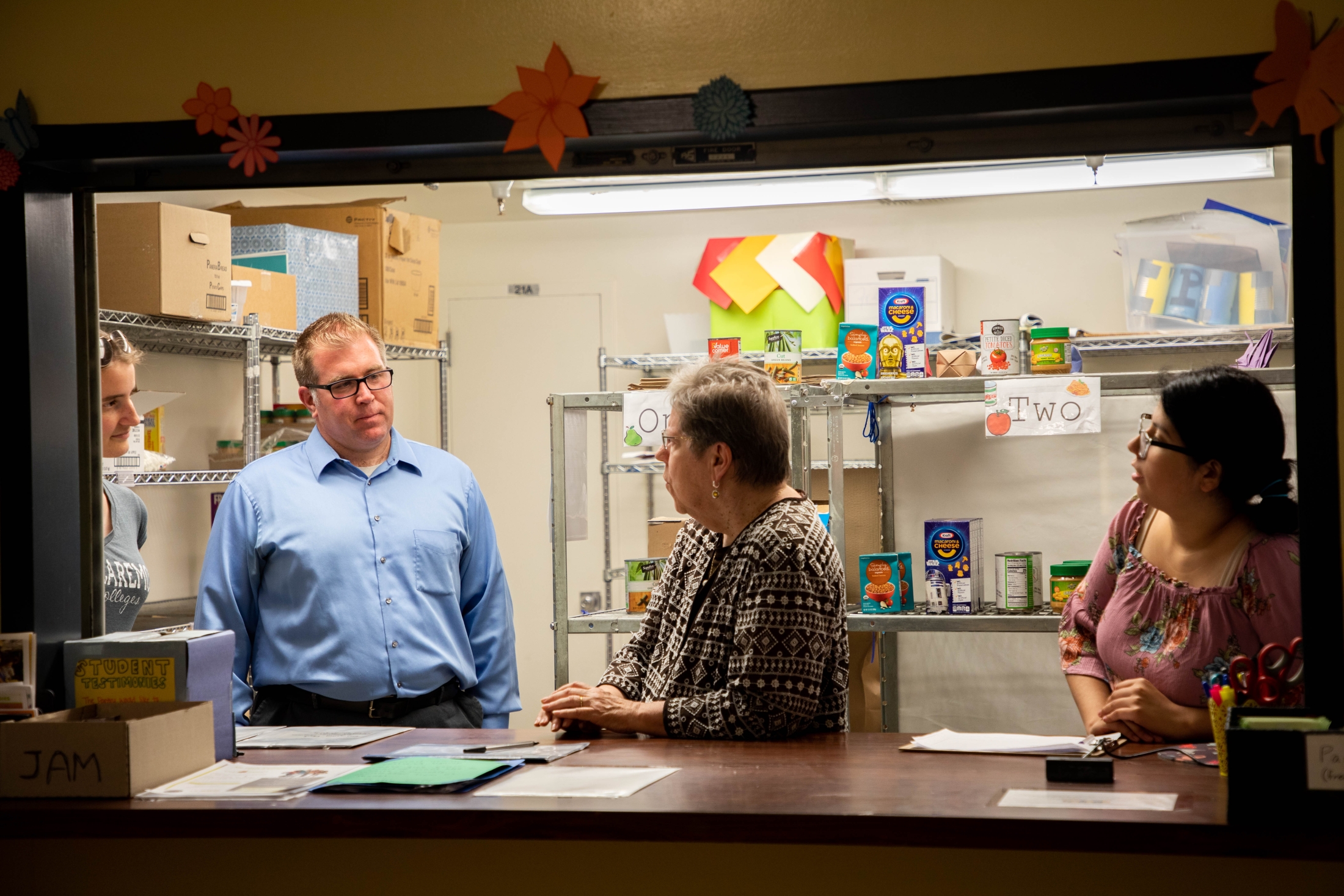 Last  week, the School of Law sponsored a week of volunteers at The Pantry, a place where UC Davis students can receive food as well as CalFresh information. The program, which serves students experiencing food scarcity, is housed in the Memorial Union. Students can come daily and receive basic, healthy foods to tide them over with no questions asked.
I served students on the first day, and during my shifts, I was struck by just how many students came in for food.  I was heartened that our community was doing its part to help students in need. 
From April 23-27, members of the King Hall community volunteered 31 hours and donated 387 items from collections of food and personal items collected throughout the building.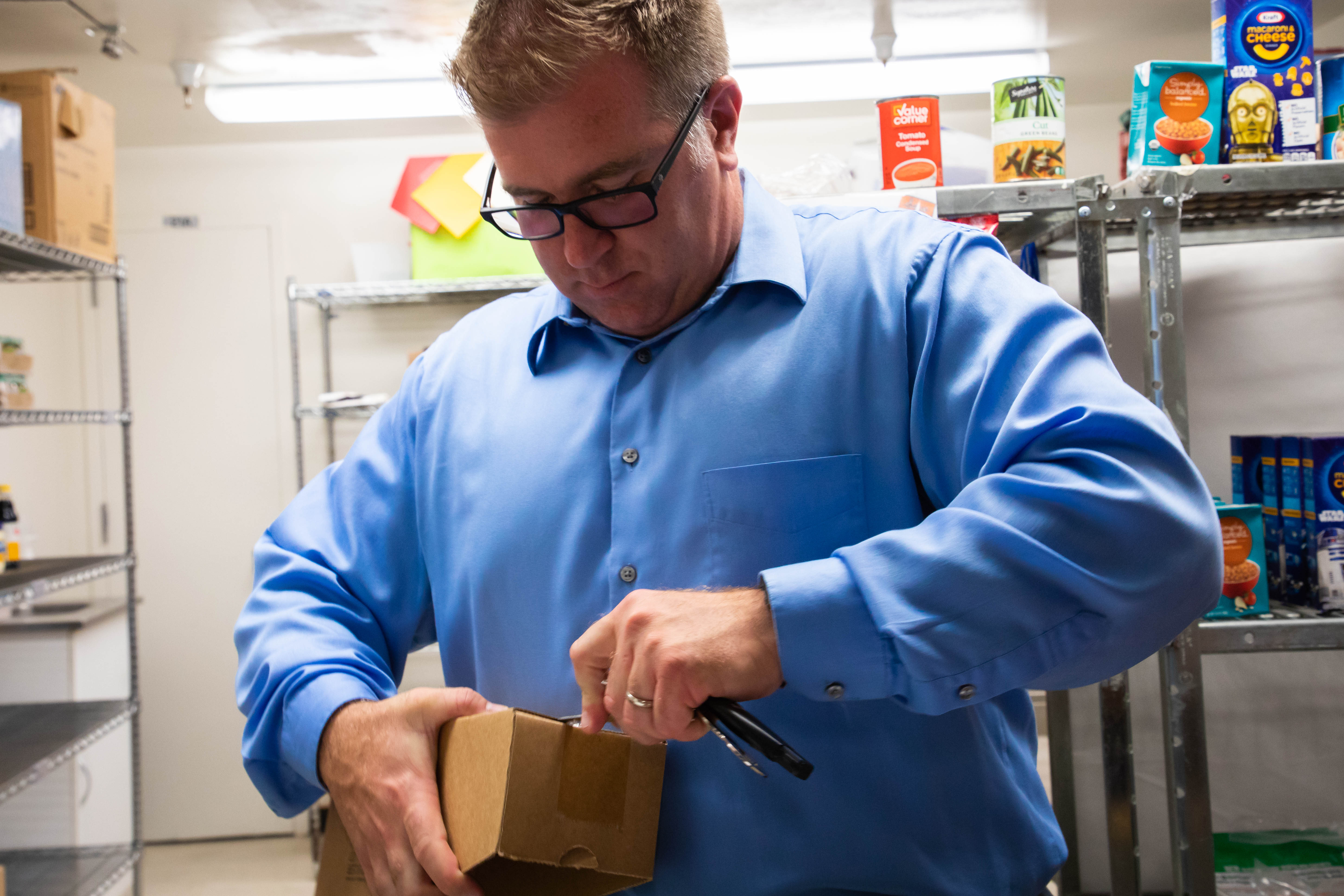 Joe Schneider, Director of Admission and Outreach
A special thanks to the following people from King Hall who took time out of their days to assist with food distribution and stocking shelves throughout the week: Afra Afsharipour, Jennifer Angeles, Kate Asche, Starla Bennett, Brett Burns, Karen Charney, Linda Cooper, Heather Craig, Kristina Do-Vu, Montre Everett, Carolyn Forlee, Beth Greenwood, Lisa Harry, Ed Henn, Debbie Hicks, Lisa Ikemoto, Sue Jones, Tom Joo, Jin Kim, John Miller, Liliana Moore, Rachel Ray, Joe Schneider, Brian Soucek, Clay Tanaka, Melanie Uyeda, Kelley Weiss and Katrina Wong.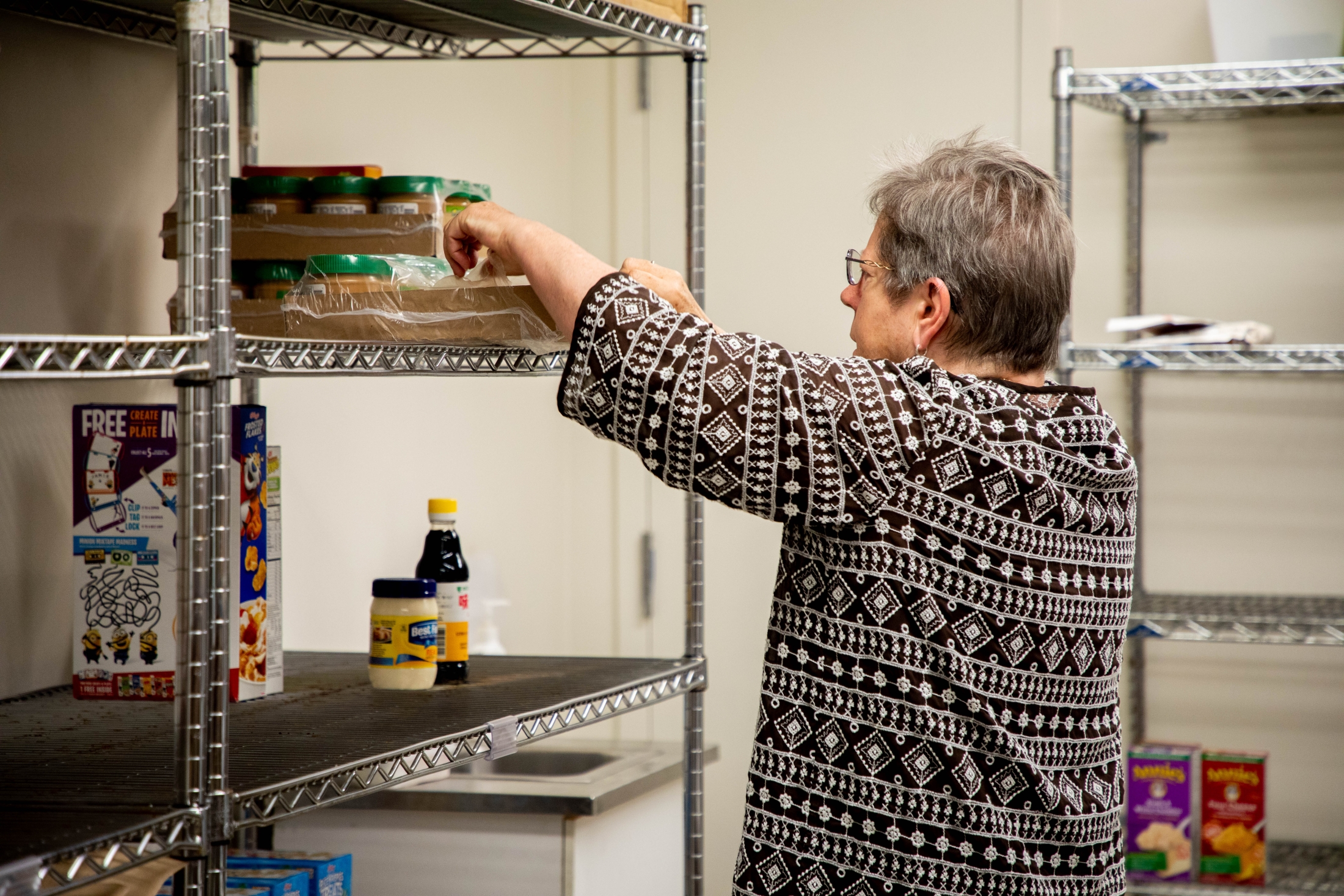 Beth Greenwood, Associate Dean of International Programs
Rosy Martinez, a student assistant in the Dean's Office, is one of the student leaders of The Pantry, a student-initiated, student-run organization.  She has helped us set up bins for canned-food donations for The Pantry at the law school.
This is the law school's second stint at The Pantry. When you combine it with the support from King Hall during our fall Adopt-a-Week program, the law school provided a total of 63 hours of service and donated more than 600 items.
I am proud of all of the people helping out!