King Hall Reception at L.A.'s 10e
Posted By Kevin R. Johnson, Jun 18, 2018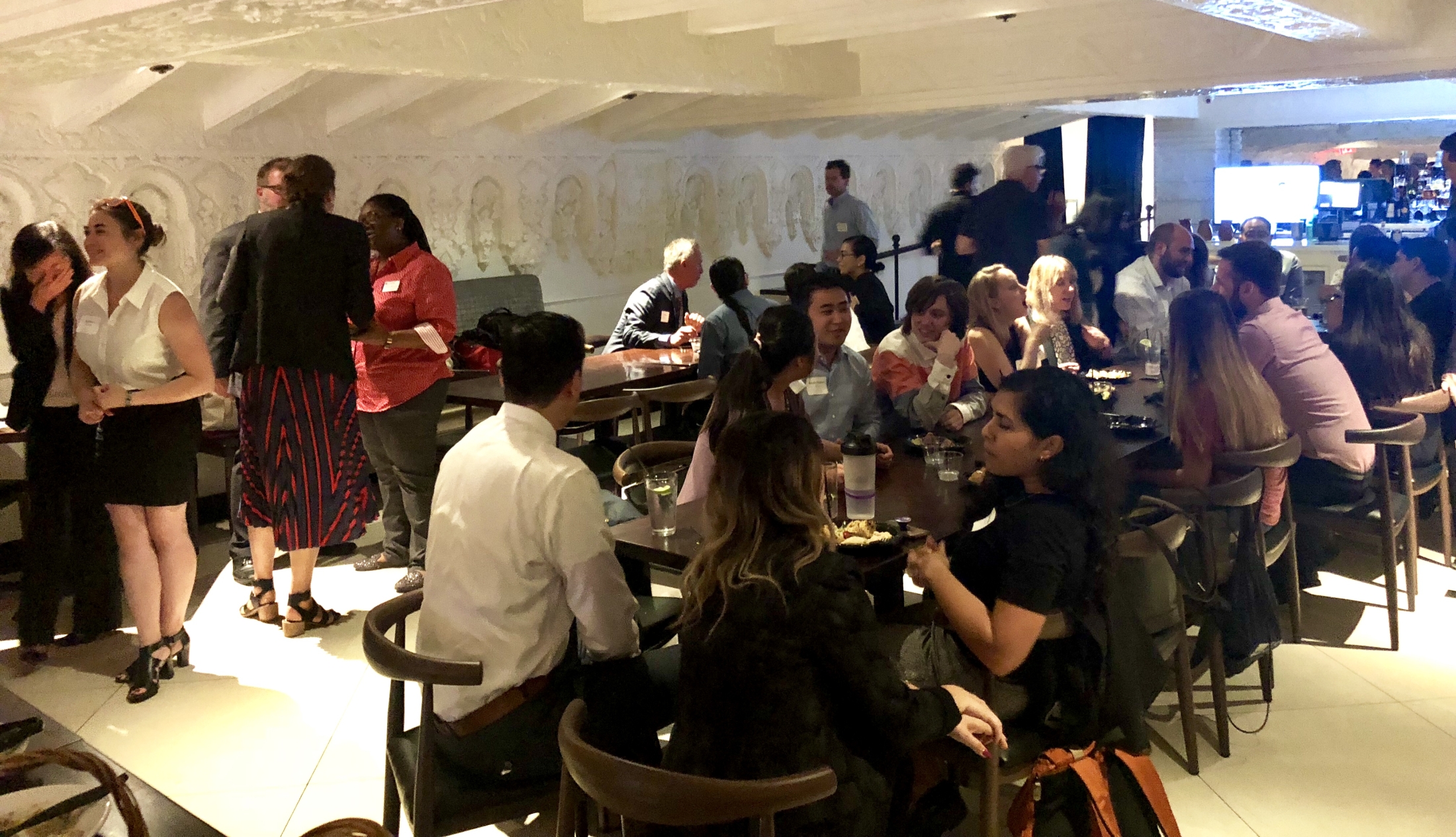 On June 12, our Career Services and Admissions offices held a joint reception in downtown Los Angeles at 10e, a restaurant co-owned by Mark Geragos, the criminal defense lawyer famous for having represented several celebrity clients.
Shannon Kahn and Craig Compton from Career Services along with Alexis Easton and Joe Schneider from the Admissions team planned the event to connect class of 2021 incoming students from the area and students working in the Los Angeles area this summer with Southern Cal-based alumni. The two offices pooled resources to host a terrific reception that was thoroughly enjoyed by the 50 students, admits, and alums who attended.
Craig Compton, Assistant Dean for Career Services, and other staff were on hand to network with an enthusiastic group of  alumni including Judge Robert Brody '83, Elsie Arias '00, a partner with Stone Grzegorek & Gonzalez, Brandee Tilman '00, senior manager for KPMG , Steve Platt '06, a shareholder with Parker Miliken, Negin Yazdani '12, in-house counsel for Virgin Orbit,  Joanne Jennings '13, an associate with Mayer Brown, and Roya Ladan '12, a law clerk for Judge Standish in the CDCA, among others, and everyone was excited about helping students and recent graduates make connections with potential employers. 
Earlier in the day Shannon Kahn, Associate Director for Career Services, traveled to west Los Angeles to meet with some of our many alums working in the entertainment industry. Shannon had productive meetings with Dan Scharf '93, Head of TV Business Affairs, Amazon Studios, Evan Sherman '09, Senior Counsel at HBO, and Naz Pournaghshband '14, Director, Business Affairs at 20th Century Fox Television. Shannon made great connections that will help both our students and graduates land positions in the field.
The event was a great opportunity for King Hall community members to meet and everyone in attendance enjoyed the positive atmosphere and networking opportunities. Thanks to everyone who helped make this possible!