Admitted Students Weekend 2018
Posted By Kevin R. Johnson, Apr 17, 2018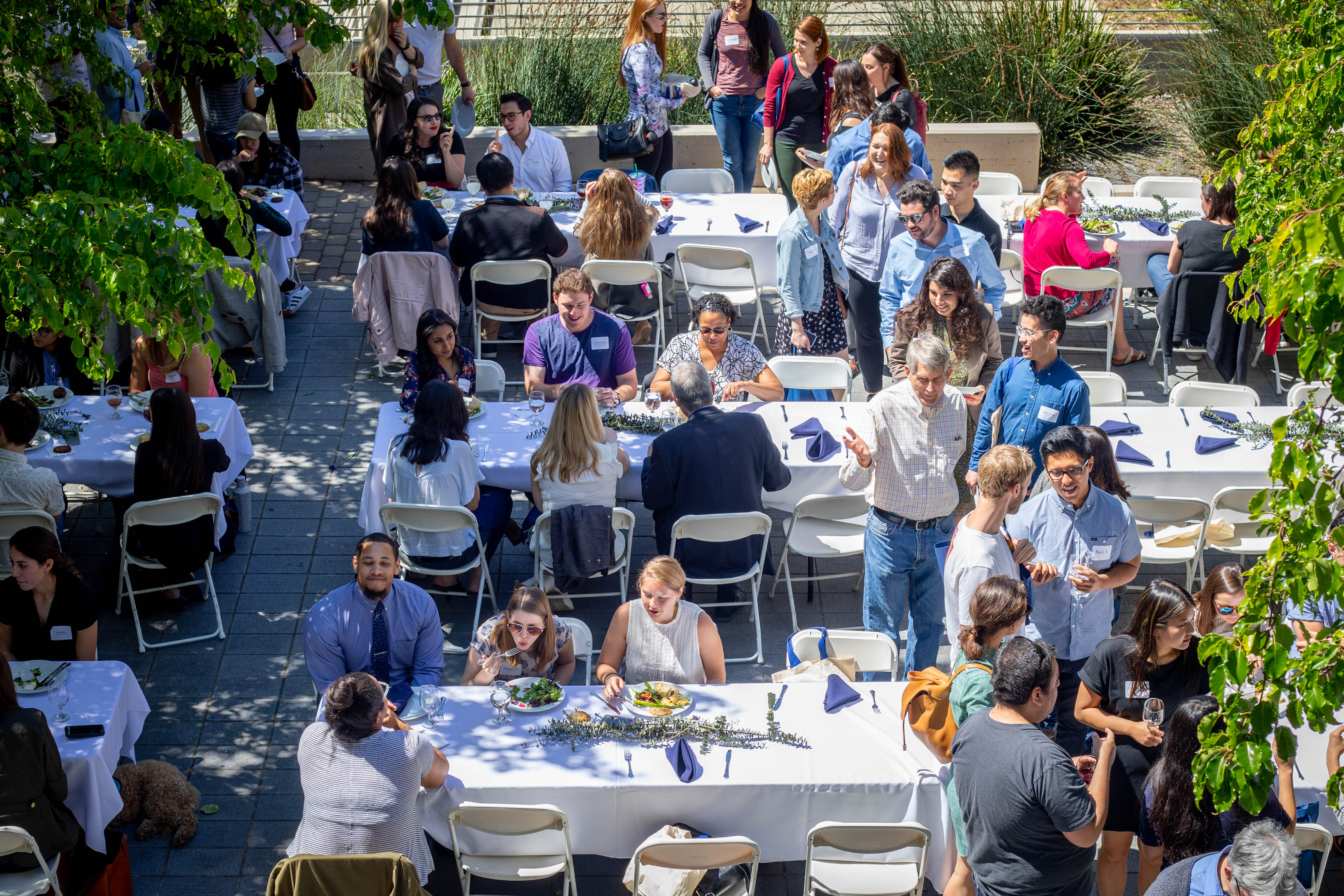 It is spring and UC Davis School of Law held its annual Admitted Students Weekend! On a bright and sunny day, more than one hundred amazing undergraduates who have been admitted to law school visited King Hall to learn about our programs. On Friday night, April 13, alum Chris Hughes '07 hosted them at his law firm's offices on Capitol Mall, right next to the new arena, in Sacramento.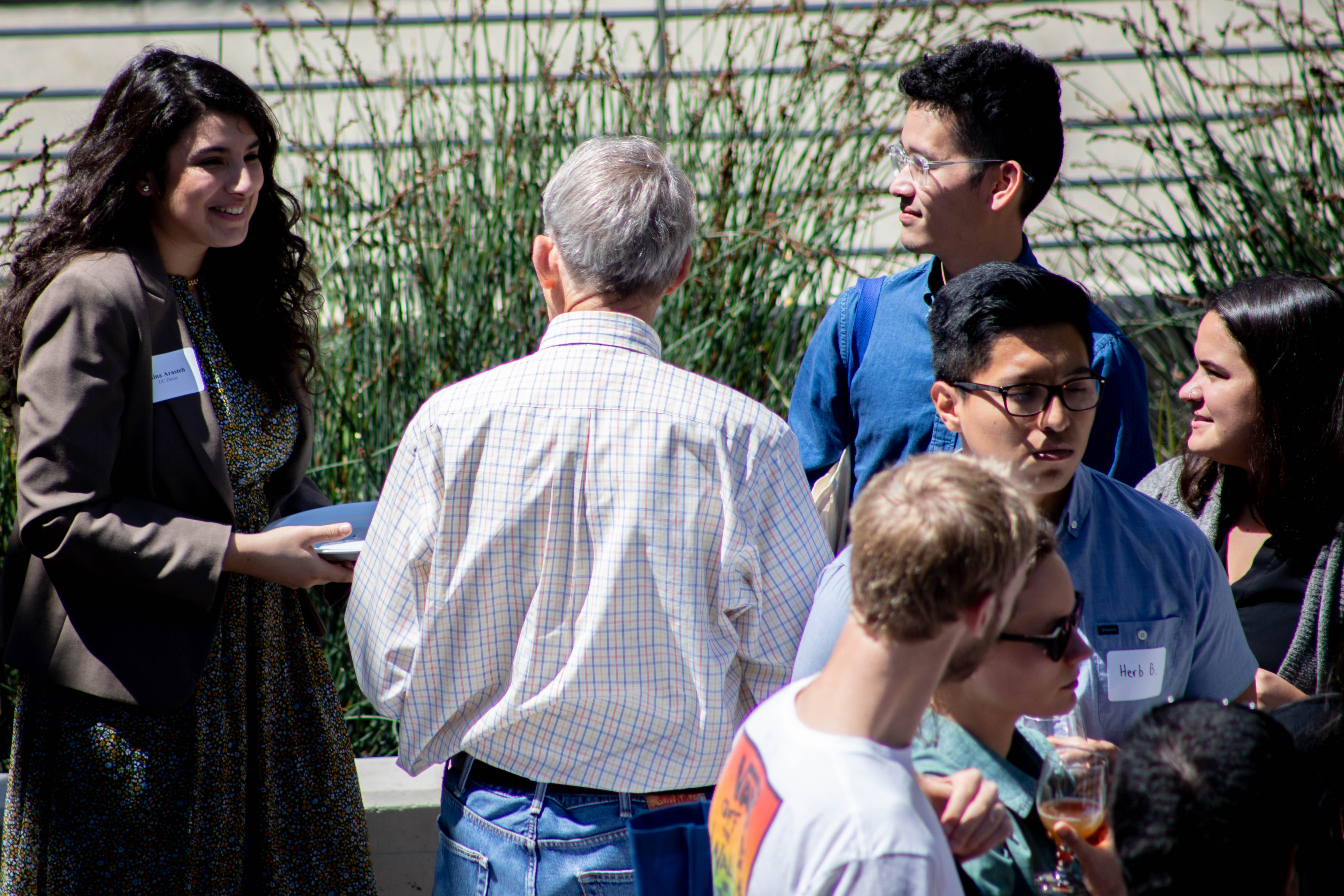 Faculty, students, and staff welcomed the admitted students the next morning at King Hall. After coffee and breakfast, I formally welcomed the group in our impressive Kalmanovitz Appellate Courtroom. I highlighted the special community that we have at King Hall with amazing and diverse faculty, students, and staff committed to each other's success. I had the honor of introducing Law Students Association (LSA) President Kimberly Waldon.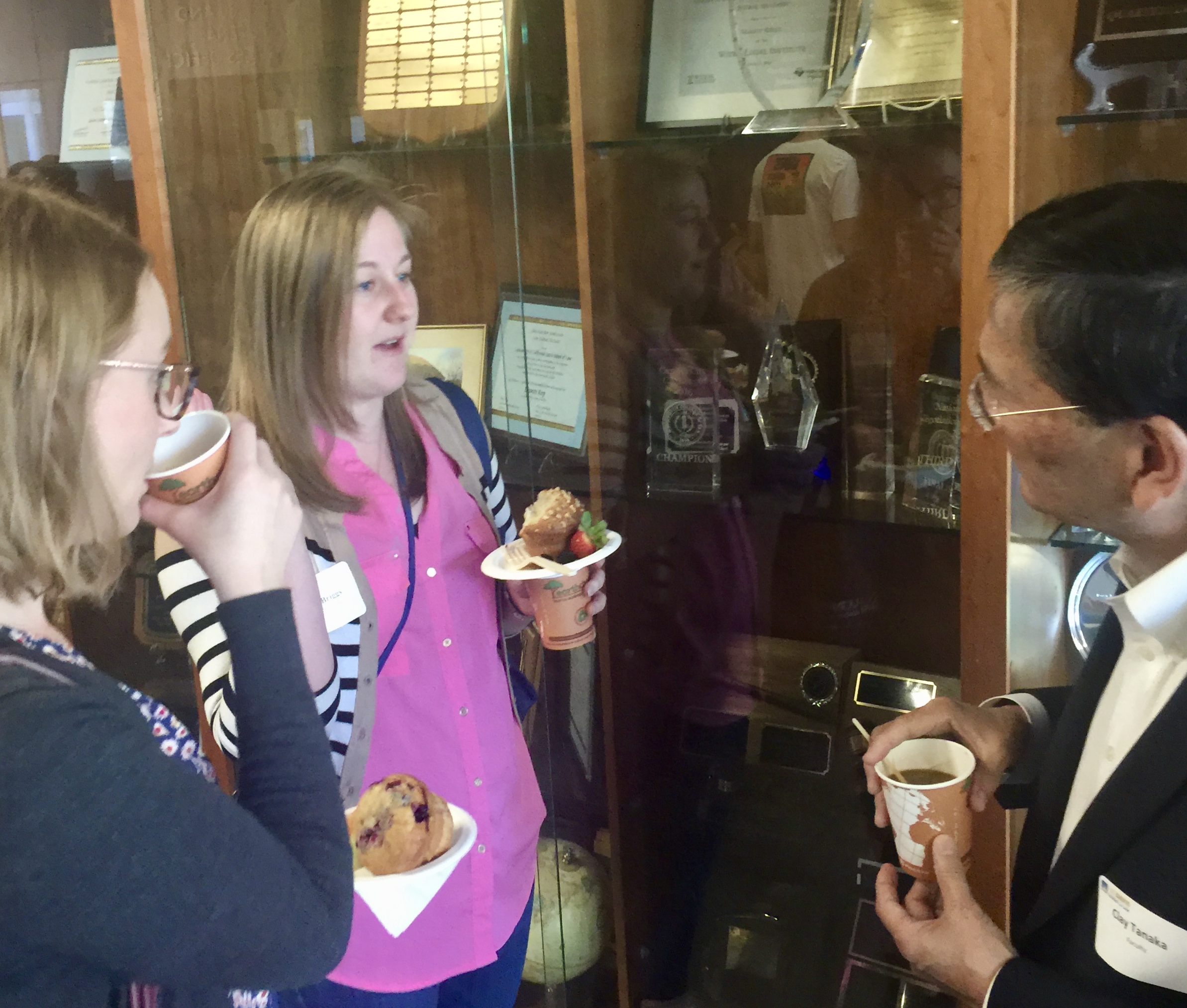 Professor Clay Tanaka talks with prospective students
The introduction was followed by information sessions about our programs, financial aid, and panels led by students, faculty, and staff. 
I was pleased to see Charlotte Krovoza, daughter of alum Joe Krovoza '94 and former Mayor of Davis. Charlotte, who attended elementary, middle, and high school in Davis with my two oldest children (Teresa and Tomas), is interested in becoming a lawyer.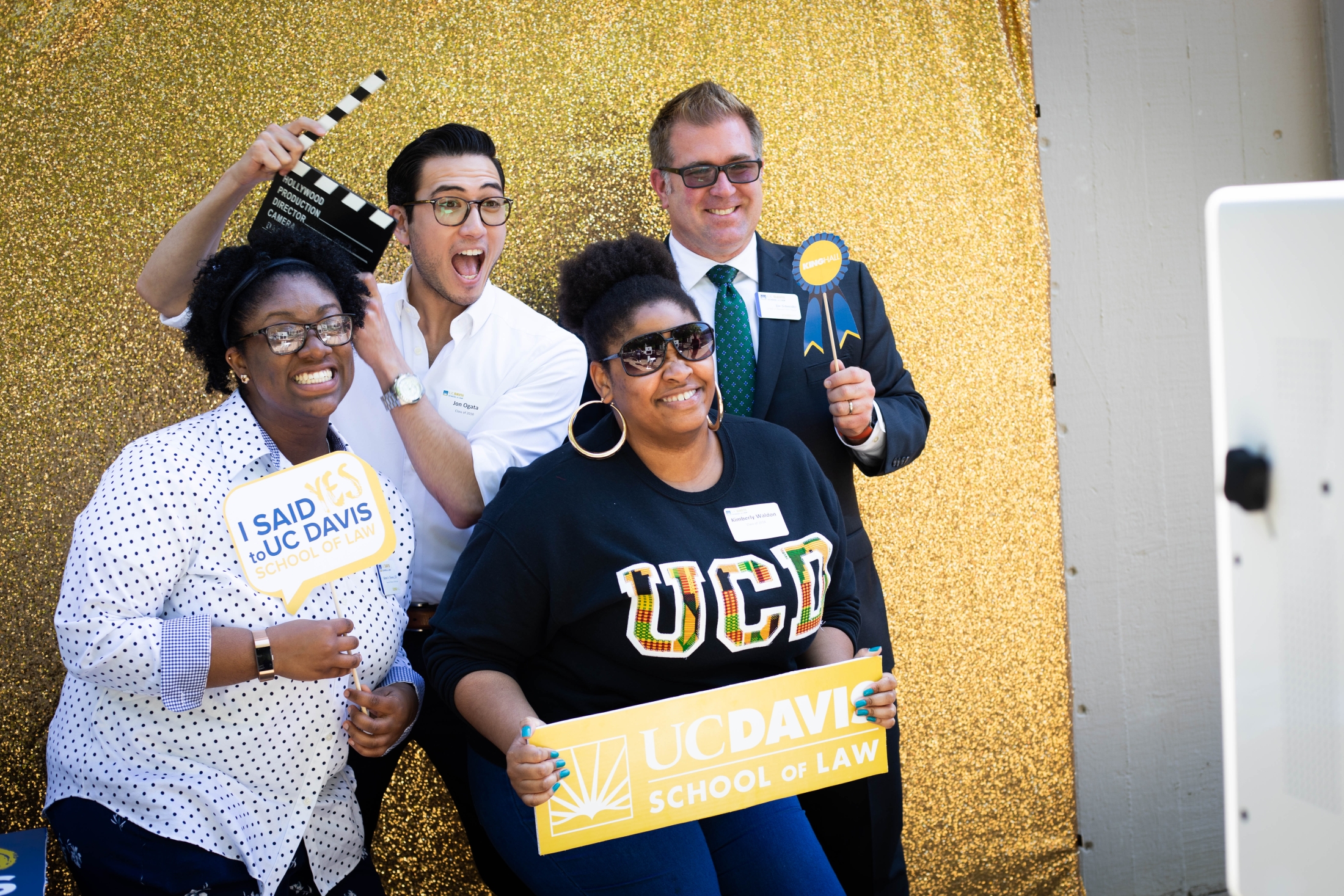 (front row, from left): Alexis Elston, Admissions Office, Kim Waldon, LSA President (back row, from left): Jon Ogata, 3L student, Joe Schneider, Admissions Office.
The end of the day was celebrated with a wonderful lunch in the beautiful King Hall courtyard. I always look forward to the energizing Admitted Students Weekend.