Dinner at President Napolitano's to Honor Law Fellows
Posted By Kevin R. Johnson, Oct 26, 2018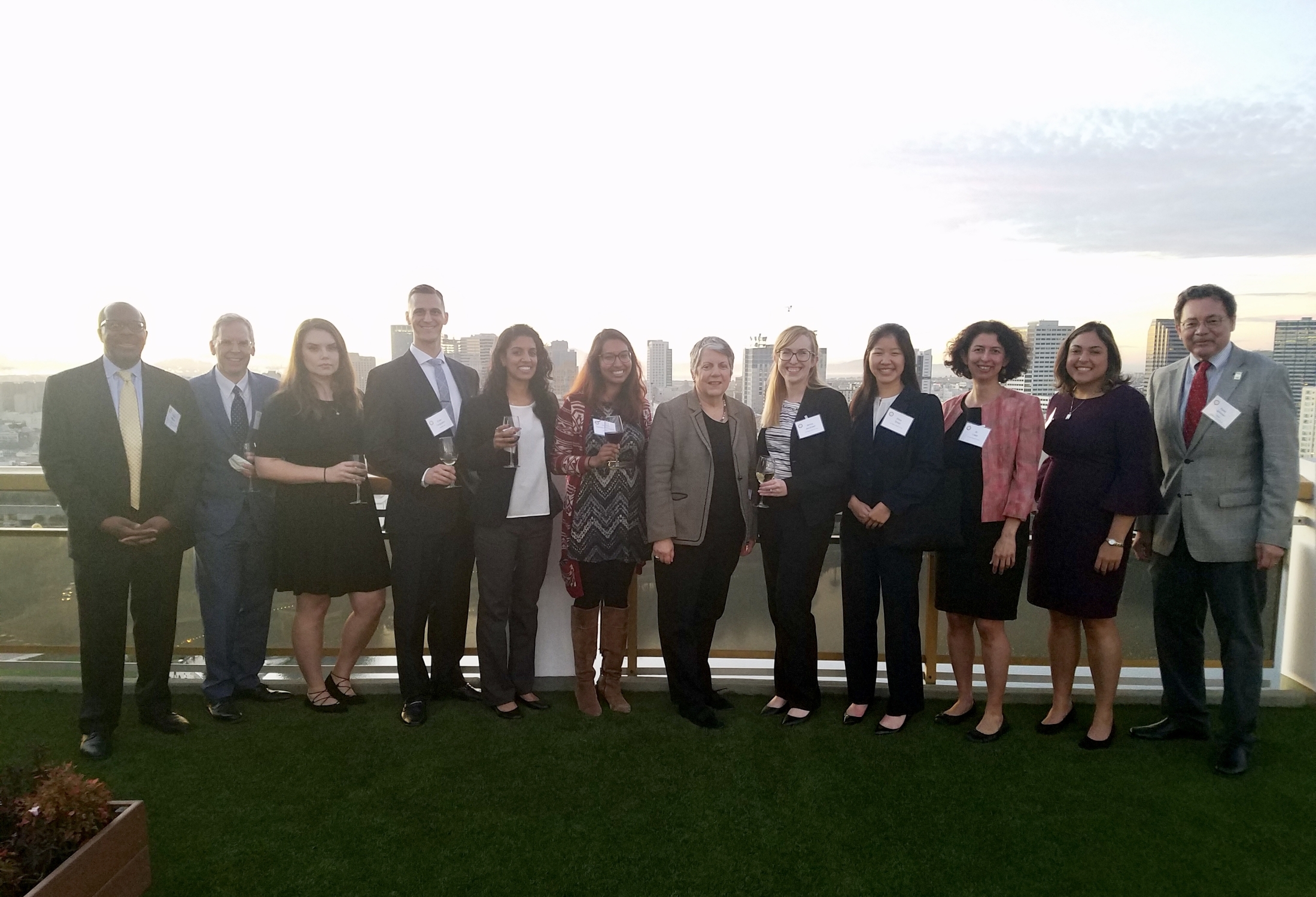 Earlier this week, I had the honor of introducing University of California President Janet Napolitano at a dinner at her house honoring UC Public Service Law Fellows. President Napolitano created the program two years ago to support law students who work for public interest and government.
Four King Hall alums from the class of 2017 were recognized including Jenna Jacobsen (Health System Counsel, UC Davis), Elisa Shieh (UC Davis Audit & Management Advisory Services), Itir Yakar (National Center for Lesbian Rights), and Rachael Hiatt (California District Attorneys Association), all who worked in one-year fellowships.
It was an upbeat and positive evening. President Napolitano spoke highly of our great alums!