2017 Business Law Journal Symposium
Posted By Kevin R. Johnson, Mar 3, 2017
On Friday, the UC Davis Business Law Journal held its annual symposium. This year's conference was on Entrepreneurship and the Law.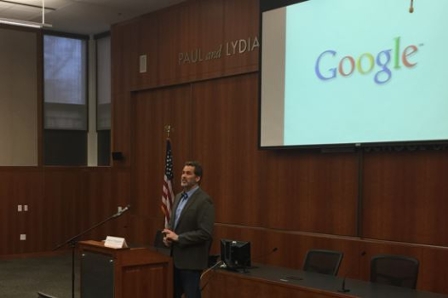 Keynote speaker Professor Andrew Hargadon of the UC Davis Graduate School of Management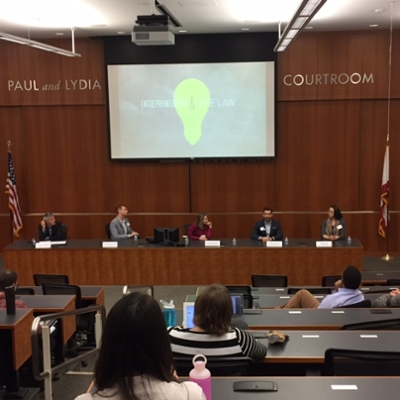 Panel on "Practicing in Entrepreneurial Industries"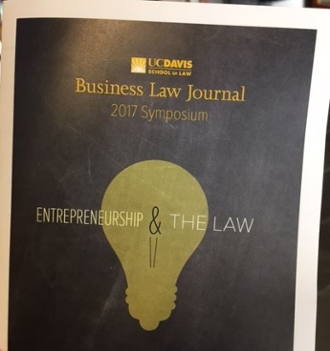 I was privileged to welcome the group and talk about our business law curriculum, including the soon-to-be unveiled Business Law Certificate program. I also acknowledged three of of business law professors sitting in the back row of the Kalmanovitz Appellate Courtroom: Professors Evelyn Lewis, Afra Afsharipour, and John Hunt. The afternoon panels included many alums, including Drew Amoroso '10, David Bell '97, David Richardson '07, Cindy Dole '09, Jessica Holcombe '02, Jonathan Lieberman '11, and Marc Steiner '13.
It was a great afternoon of discussion about law and business.