Posted By Kevin R. Johnson, Oct 22, 2018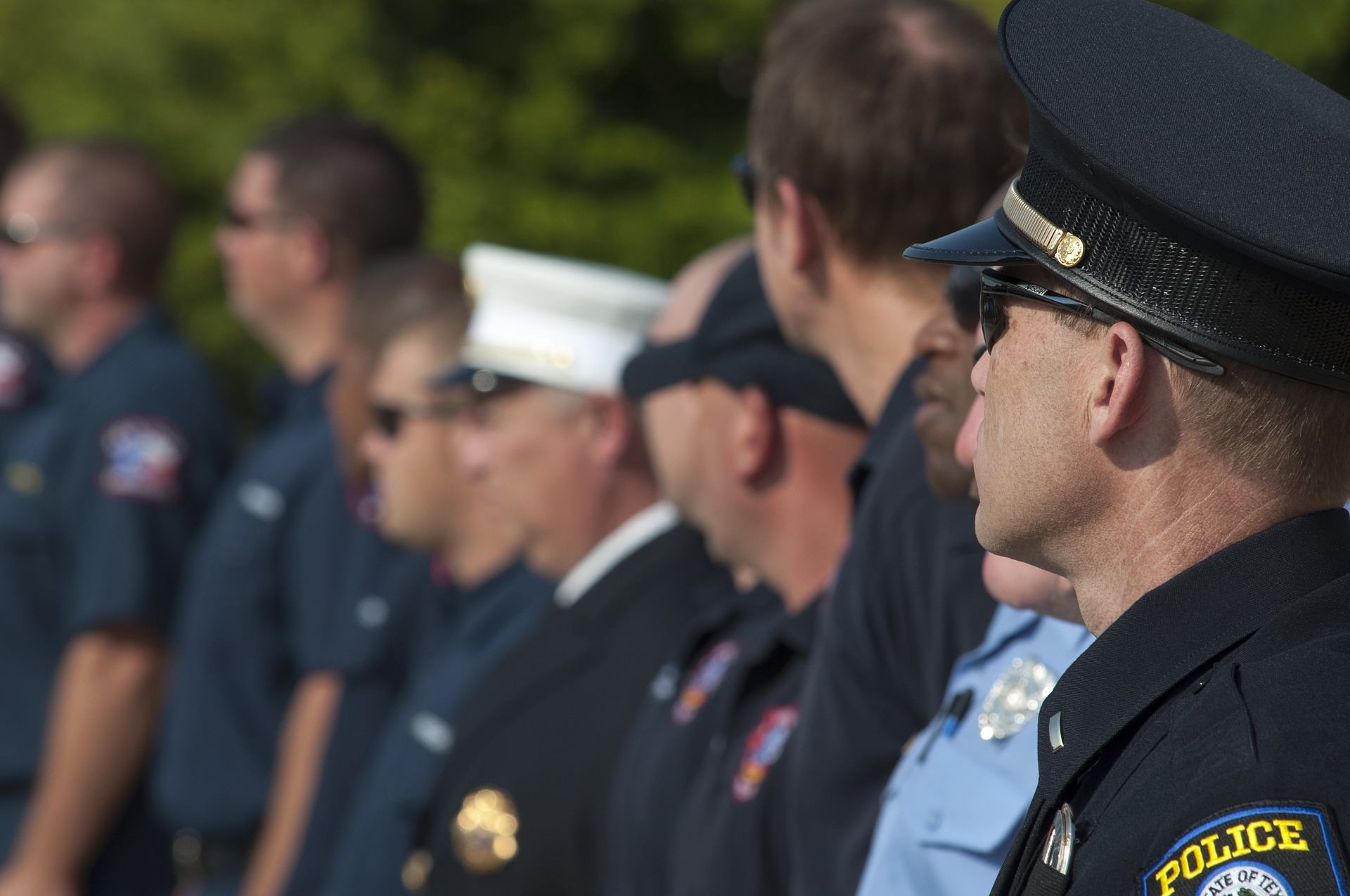 Communities across the nation, including the UC Davis community, are having important conversations about policing. And we have had our controversies about policing. We as a community are asking questions like how can law enforcement earn better trust with the people they serve? What should a modern campus police force look like?
UC Davis' own police force is working to transform its organization through programs in de-escalation tactics, mental illness response, procedural justice and implicit bias training. But, we are always open to considering best policing practices that UC Davis should follow.
To help sort through these issues I moderated a campus discussion on Monday, Oct. 15 with an esteemed panel including:
Reginald Byron Jones-Sawyer, Sr., California State Assemblymember District 59
Enrique Fernandez '16, Mayor, City of Woodland
Alice A. Huffman, President, California Hawaii NAACP
Alex Bustamante, Chief Compliance and Audit Officer, University of California
B. Buchanan, graduate student, UC Davis (sociology)
Davares Robinson, undergraduate student, UC Davis (political science public service)
---
Posted By Kevin R. Johnson, Oct 22, 2018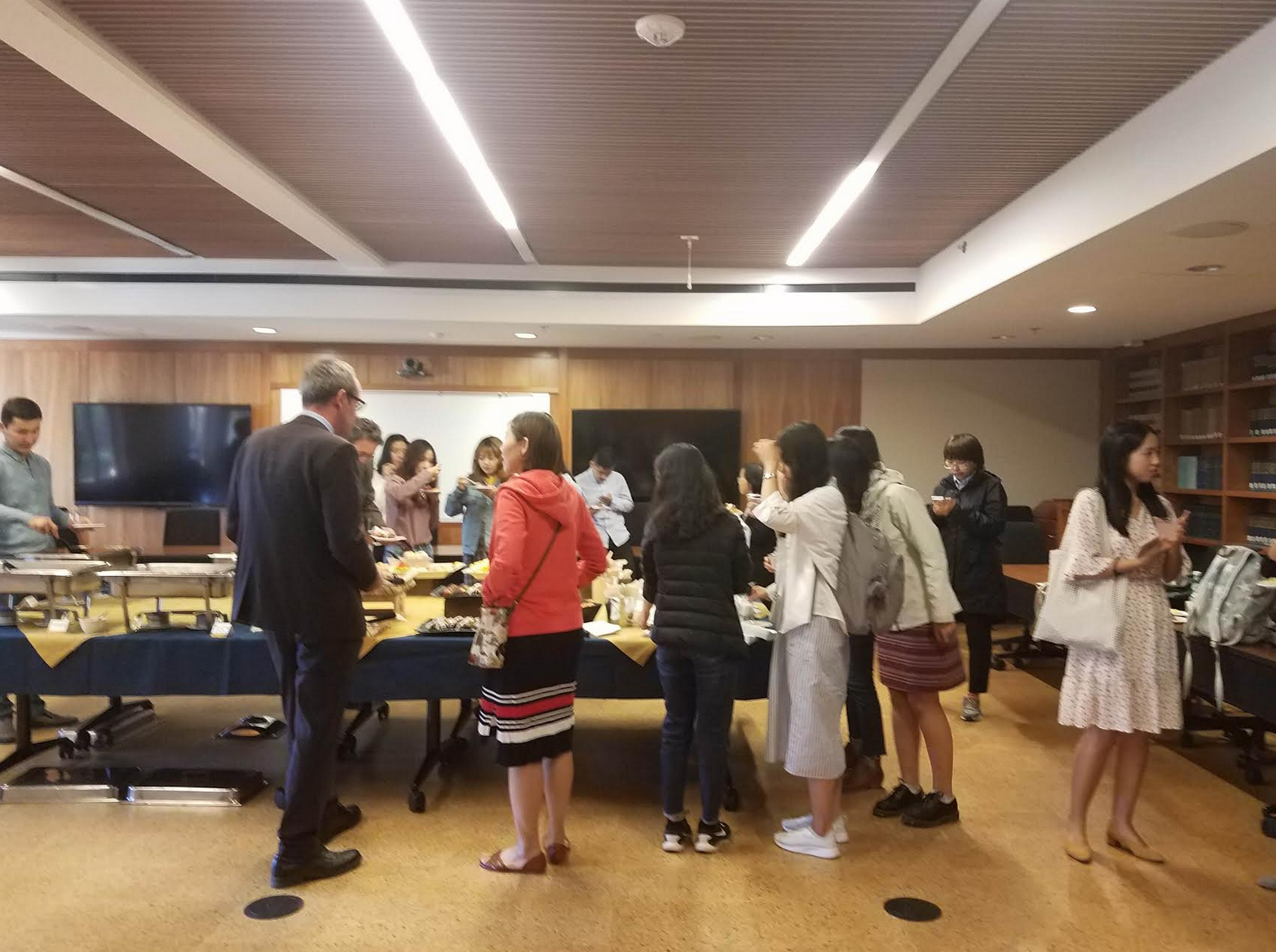 Last week, I had the pleasure of hosting a reception for our LL.M. students, who come from around the world.  An energetic and enthusiastic group, the students are adapting incredibly well to classes at King Hall and to life in Davis.  I talked to many of the students, who hail from China, Saudi Arabia, Honduras, South Korea, Japan, Vietnam, and many other countries.  They gushed about their experiences, both in and outside of their classes.
It truly is wonderful being part of a truly global law school.
---
Posted By Kevin R. Johnson, Oct 22, 2018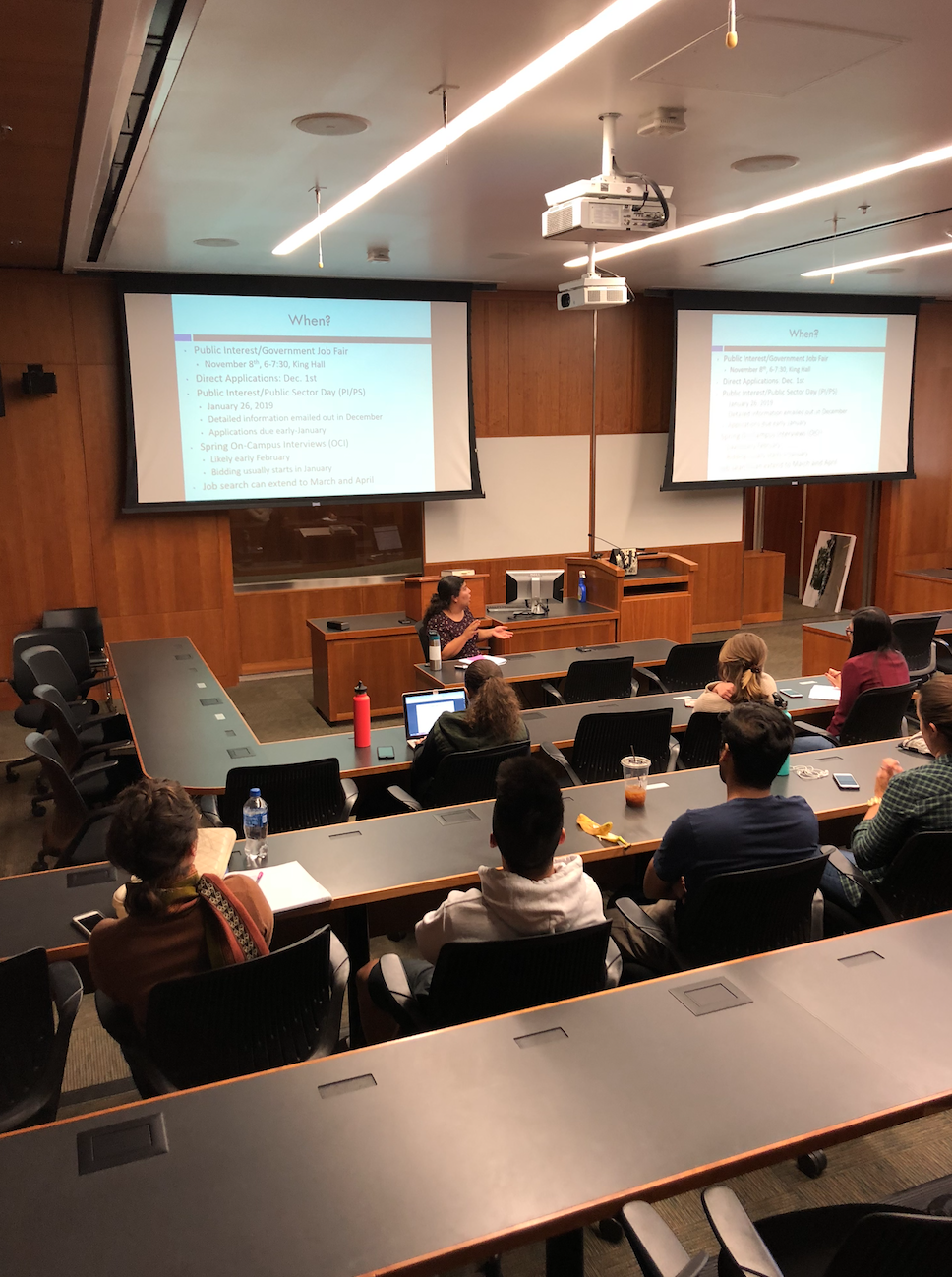 Our Career Services office is really stepping up assistance for students in a wide variety of jobs. Of course, many large law firms came to King Hall to interview our students. In a few weeks, the School of Law will host a small and medium-size firm fair. Scores of small and medium-size firms send attorneys to meet with our students.
Sofía Parino of our Career Services office recently held a lunchtime workshop for students interested in public service and public interest jobs. A roomful of students participated. Many of the government and nonprofit employers hire in the spring. Parino offered a roadmap for landing those jobs.