Posted By Kevin R. Johnson, Feb 15, 2019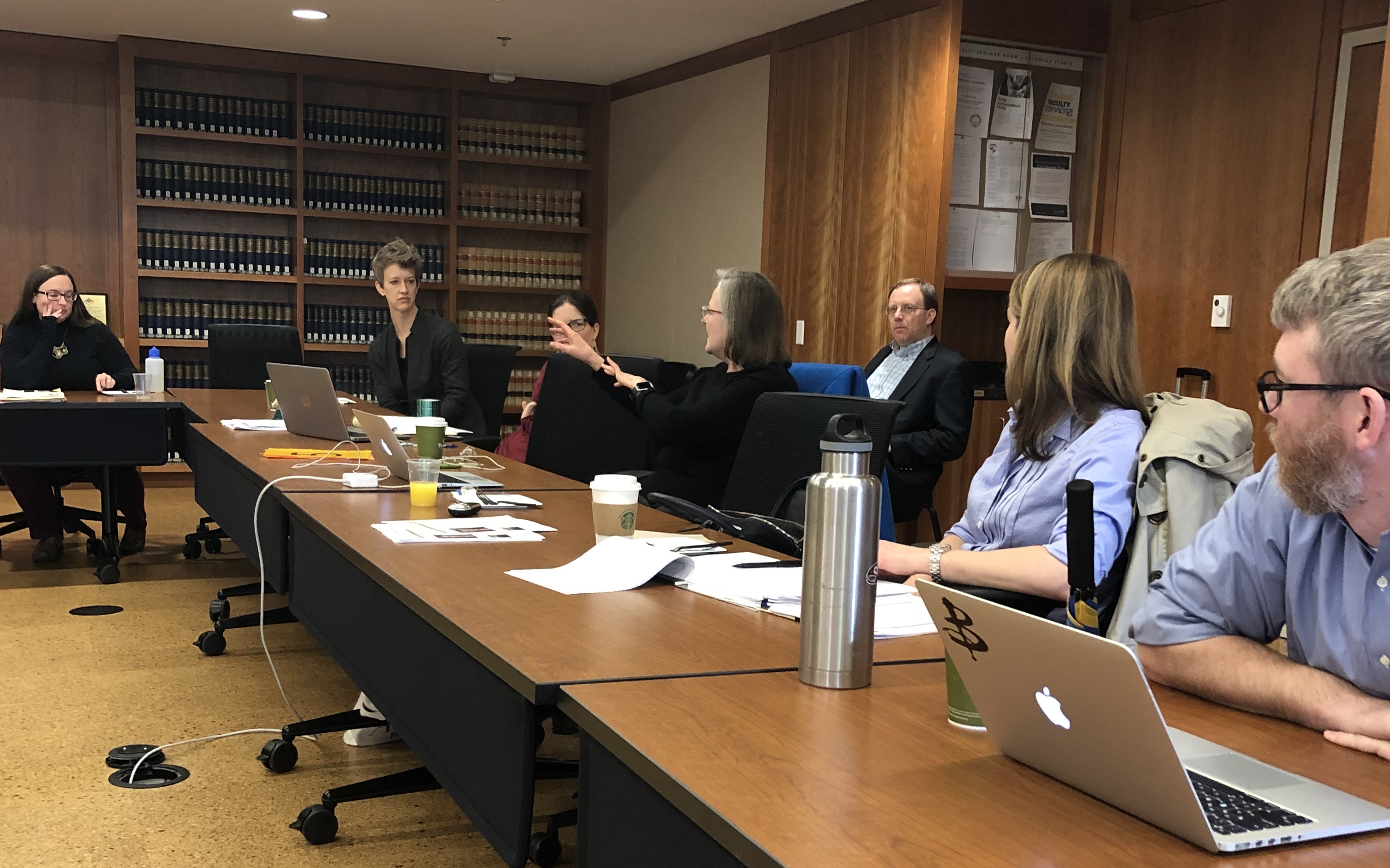 On Feb. 15, UC Davis School of Law hosted an intellectual feast in the form of a Law and Rurality Workshop .  Professor Lisa Pruitt, perhaps the nations leading rurality legal scholar, organized and executed an amazing workshop.  Senior Associate Dean for Academic Affairs Afra Afsharipour offered a gracious welcome to the group
Amazing scholars literally from coast to coast presented papers on various issues touching on rural livelihoods, such as environmental law, health law, history, and much more. King Hall Professors Lisa Pruitt, Jack Chin, Lisa Ikemoto, Carlton Larson, Al Lin and Darien Shanske moderated sessions covering sociology, community and economic development, and environmental sciences and offered wonderful insights.
Thanks Professor Pruitt for an amazing event.  I enjoyed attending and learned much.
---
Posted By Kevin R. Johnson, Feb 13, 2019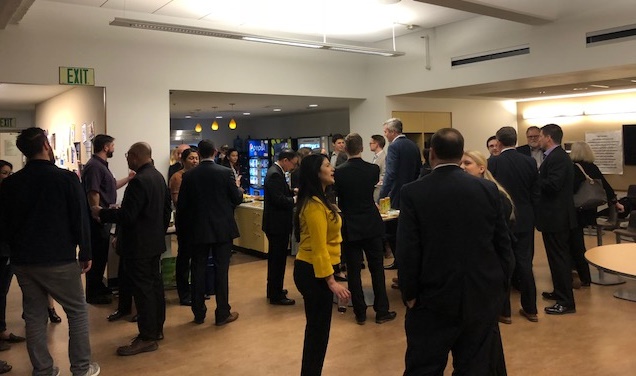 On Feb. 7, Mayra Sandoval '19 along with Ilene Reynoso '19, Angela Breining '19, Gymmel Trembly '19, Estela Barajas '20, Ricardo Martinez '20 and Greg Lang '20 from the King Hall Labor and Employment Student Association worked with Erin Friscia from our Alumni Relations Department to put together a great alumni mixer. 
Employers from all sectors attended the reception, including plaintiff side employment attorneys, employer side attorneys, government attorneys and union-side attorneys. 
The event was also attended by our Dean of Career Services, Craig Compton, who noted that our students were making great connections with leading practitioners in the field.
I also want to personally thank Alumni Board Member Eli Makus '04 from Ellis Buehler Makus for attending and sponsoring the event. His financial support helped make the event a great success.
---
Posted By Kevin R. Johnson, Feb 13, 2019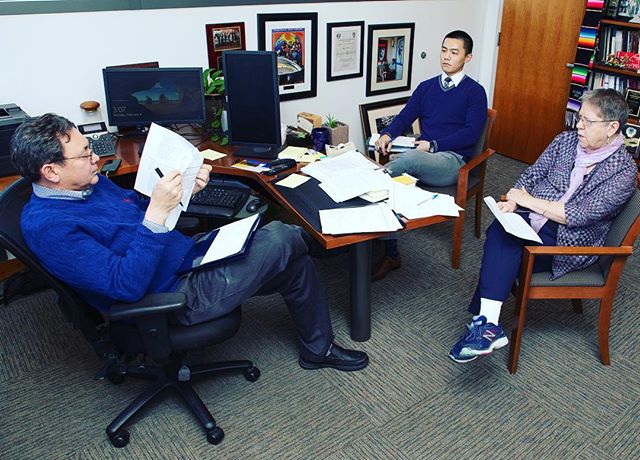 Alex Tran, upper left, on his job shadow day, in the office along with Associate Dean for International Law Programs Beth Greenwood.
I'm pleased to have the opportunity to participate in the UC Davis Leadership Job Shadow Program this month. These three undergraduate Aggies all have career goals of practicing law, and I'm happy to welcome them to follow my workday at King Hall.
Alex Tran, who expects to graduate this spring with a major in economics and political science, accompanied me on the job Feb. 4.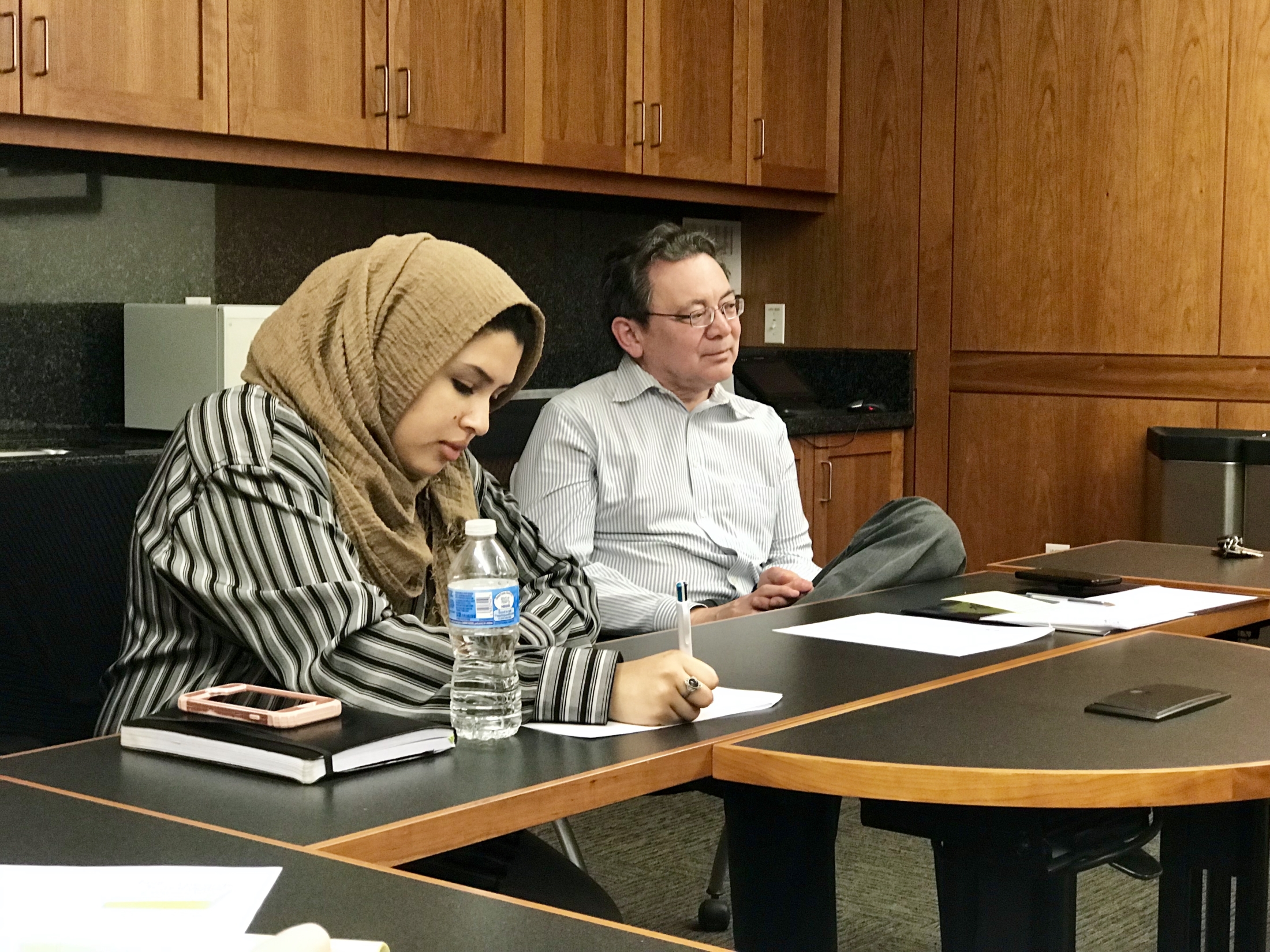 Kaleemah Muttaqi sits in on a King Hall workday.
Kaleemah Muttaqi, secretary of the Black Pre Law Student Association, is an international relations major expected to graduate in spring 2020. She spent the workday with me Feb. 12.
Robb Ridgley, who is majoring in political science and history, and expects to graduate in 2021, is scheduled to participate Feb. 26.
It's wonderful to have such dedicated students focusing on a career in law.