Posted By Kevin R. Johnson, Jan 22, 2020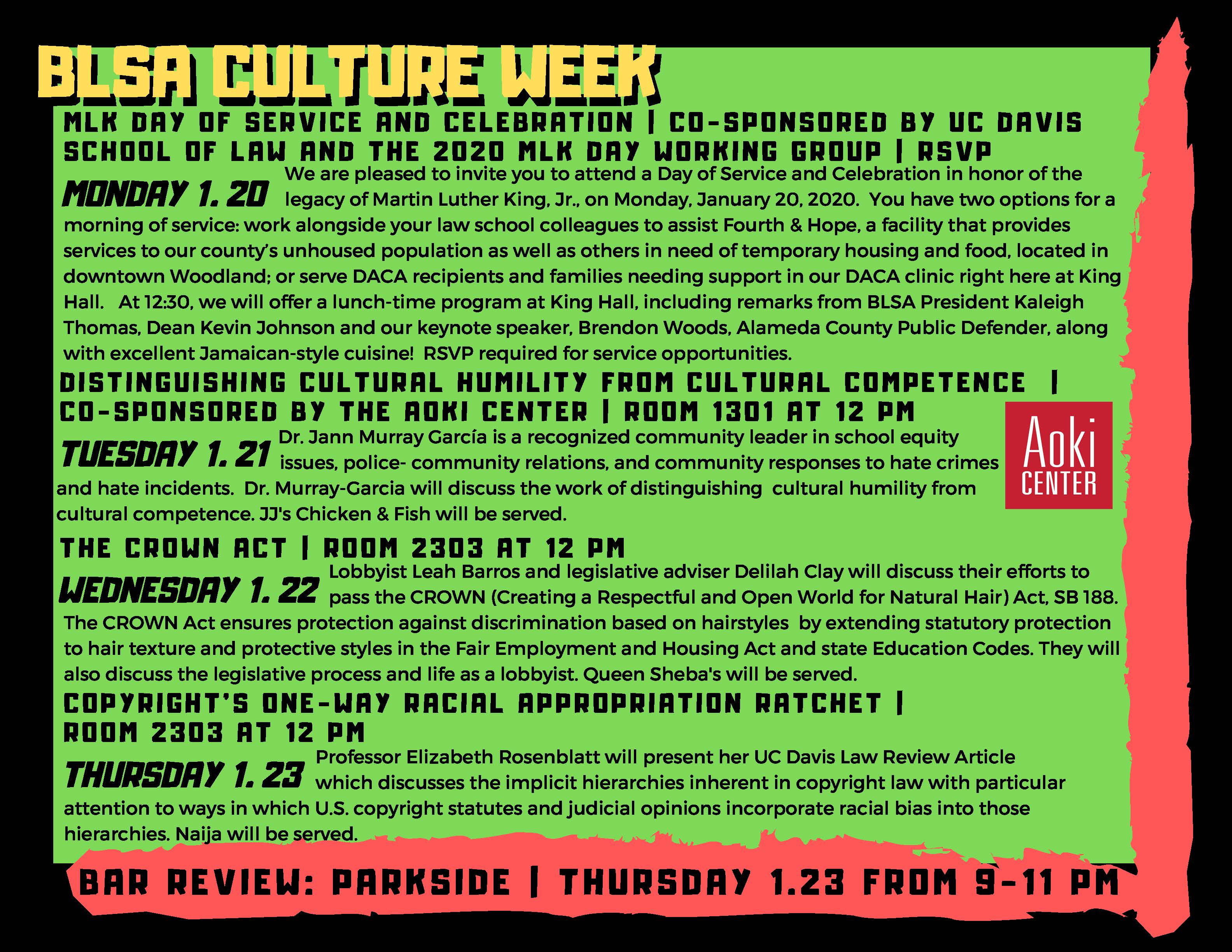 ---
Posted By Kevin R. Johnson, Jan 22, 2020
---
Posted By Kevin R. Johnson, Jan 21, 2020
This year, UC Davis School of Law held its first annual Day of Service and Celebration in observation of the Martin Luther King Jr. holiday. The School of Law, the Black Law Students Association, and the UC Davis MLK Day Working Group organized a morning of community service. Volunteers assisted Fourth & Hope, a facility in Woodland that provides services to the unhoused population. At King Hall, volunteers served deferred action (DACA) recipients needing assistance.
I started off the day bright and early with a busload of students and staff headed to Fourth and Hope in Woodland. Students, staff, and faculty enthusiastically cleaned walls, scrubbed the kitchen and bathrooms, painted, performed yardwork, and more. Fourth and Hope is one of a few shelters in Woodland, which is doing its best to serve this population.
UC Davis School of Law alum Tom Stallard '75, along with his wife, Meg, stopped by to help out. Tom is on the Woodland City Council and at one time was the mayor of Woodland; he has worked hard for years to ensure that shelter is available to all.
After working at Fourth & Hope, I came back to the DACA workshop at King Hall. We had many students assisting DACA recipients. It was a festive mood as students were excited about the opportunity to help others.
We then held a lunchtime program at King Hall, including remarks from BLSA President Kaleigh Thomas and keynote speaker Brendon Woods, Alameda County public defender. We also enjoyed excellent Jamaican-style cuisine. I offered a few remarks about the important work of Dr. King and its relevance to the challenges we face today.