Posted By Kevin R. Johnson, Aug 3, 2020
The summer is always a wonderful time to hear from faculty colleagues about their latest research. Senior Associate Dean for Academic Affairs Afra Afsharipour has organized an outstanding series of lunch discussions about scholarship in progress by the UC Davis School of Law faculty.
Last week, Professors Tom Joo and Leticia Saucedo presented an amazing paper "A New Paradigm: Rideshare Drivers, Collective Labor Action, and Antitrust." The paper sees antitrust law as better able than labor and employment law to protect the actors in the emerging "gig" economy. It posits that labor and employment law is more geared toward the traditional workplace than new technology-based economic activities.
Faculty had an array of questions for the co-authors. It really was an intellectually enriching discussion – and a very relevant one as law adapts to new economic and technological developments.
---
Posted By Kevin R. Johnson, Aug 3, 2020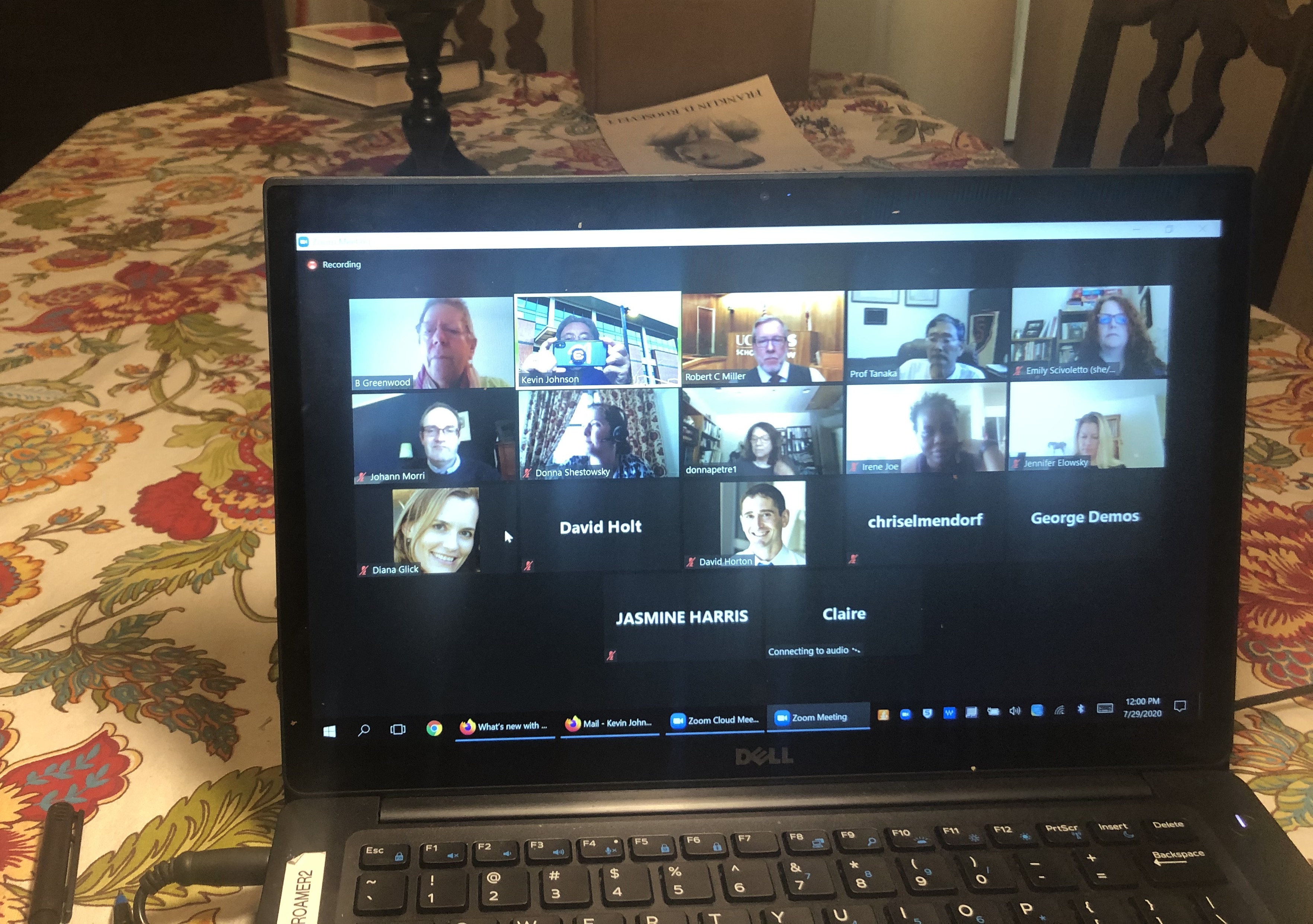 This week, the entire law faculty had a training organized by the Teaching and Advisory Committee chaired by Senior Associate Dean Afra Afsharipour. Associate Dean for International Programs Beth Greenwood, Professor Robert Miller, and Senior Assistant Dean for Student Affairs Emily Scivoletto led a discussion of "Assessments in the Zoom Age." 
The training included small group breakout sessions so faculty could discuss the topic. Faculty were fully engaged in thinking about this all-important topic as they ready themselves for teaching in the next school year.
The pandemic has required a re-evaluation of how we teach law. That, in turn, can lead to some interesting innovations. Although the changes were sudden and compulsory, the King Hall faculty is truly stepping up.
---
Posted By Kevin R. Johnson, Aug 3, 2020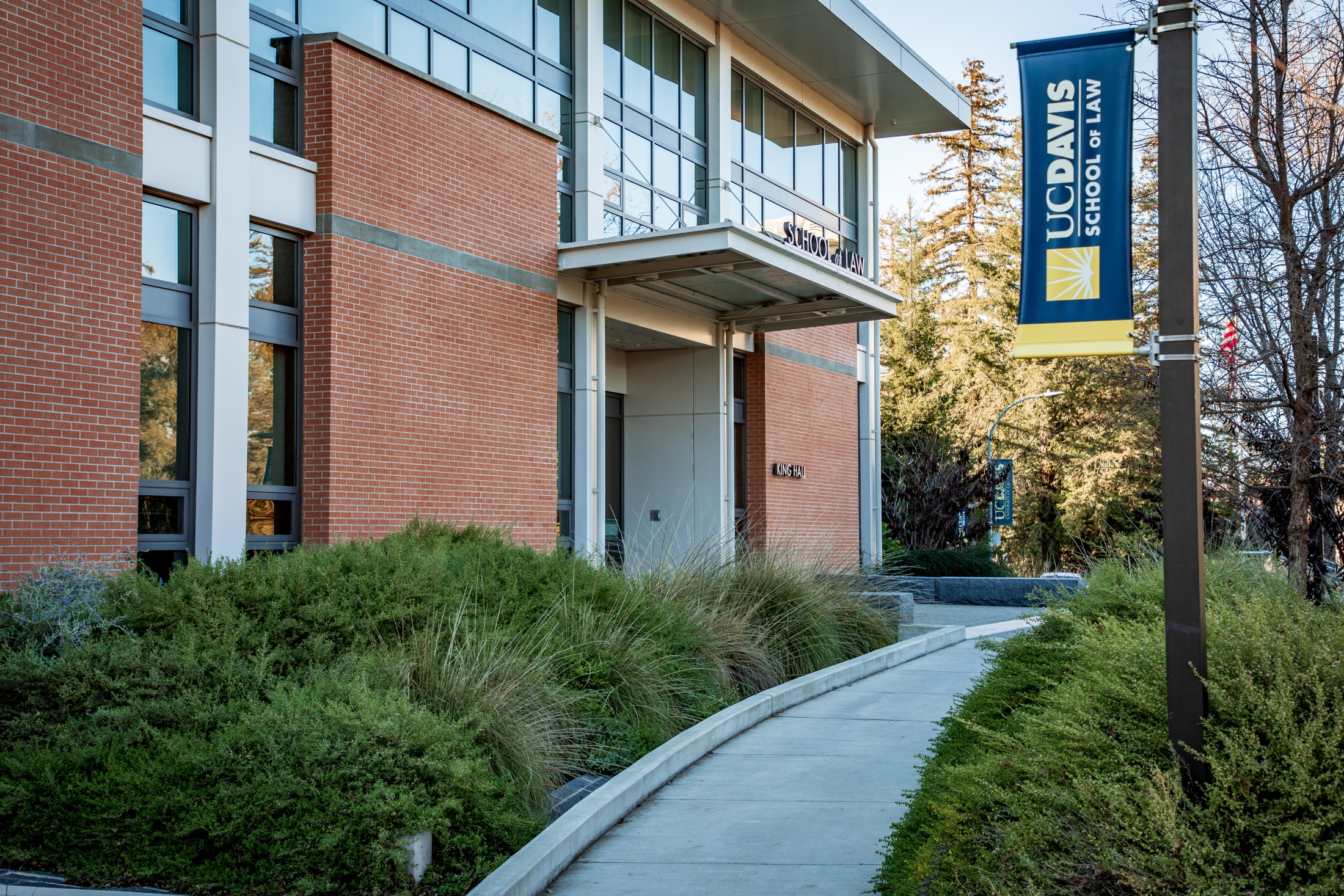 Over the summer of 2020, as we grapple with a pandemic, I have had the pleasure of holding a series of town hall meetings with alumni.  It always is great meeting with the King Hall faithful – even if it is through Zoom!
I was able to update the alums on a variety of matters:
We will be enrolling a superstar Class of 2023.  The class should be about 190-95 students, which is precisely what we had planned for.
At the time of the town hall, on July 30, I let the alumni know that we were still uncertain about fall instruction. The following day, after much discussion with campus leadership, the School of Law was informed that consistent with protecting the health and safety of our community during the global pandemic, law classes will begin the Fall 2020 semester in a completely (100%) remote format.
I filled them in on the recent announcement about the bar exam, which I wrote about in this commentary for the Daily Journal .  
I also identified how alums could help our students, including
Volunteering to serve as mentors for law students and recent graduates.
Attending our online mixers this year to allow students to network.
Volunteering to help our Career Services office with mock interviews, participating on panel discussions.
Helping our students get jobs.
Contacting admitted students through our admissions office.   
We had a wonderful discussion about admissions, student life, and the diversity of the law school faculty and student body.  It truly was exhilarating!  Our wonderful alums are one reason why being Dean of UC Davis School of Law is so fulfilling.