Posted By Kevin R. Johnson, Feb 20, 2018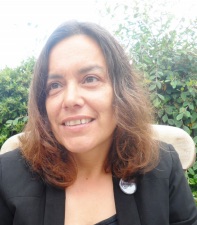 Today, I had the pleasure of attending a lecture on "Complaint: Diversity Work, Feminism, and Institutions" by feminist scholar and writer Sara Ahmed.  The event was cosponsored by a long list of UC Davis schools, colleges, programs, departments, and centers, including the School of Law. The focus of the lecture was about abuses of power within institutions and challenges to such abuses.
We had a packed auditorium at the School of Veterinary Medicine. Among many others, Associate Vice Chancellor for Academic Diversity and Professor of Law Raquel Aldana was in attendance.
The lecture was part of the UC Davis Forums on the Public University and the Social Good, a series sponsored by Provost and Executive Vice Chancellor Ralph Hexter.
---
Posted By Kevin R. Johnson, Feb 8, 2018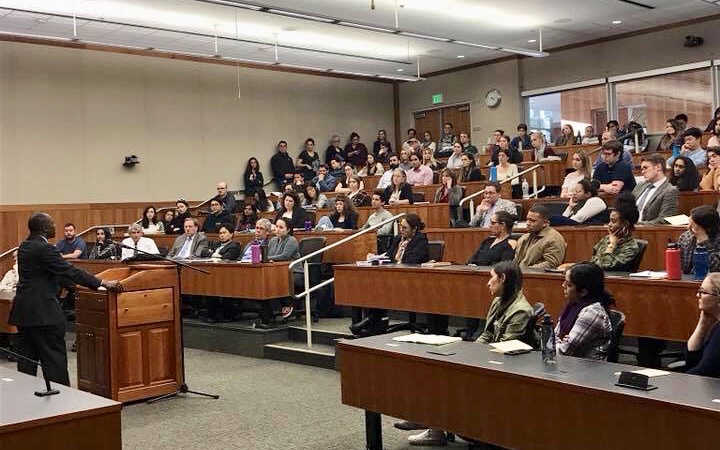 For years, UC Davis School of Law has had an array of endowed lecturers visit from across the country and deliver talks on some of the most pressing social issues of our times. This week, we had Guy-Uriel Charles, Professor of Law and Senior Associate Dean for Faculty and Research, Duke University School of Law, deliver the Edward Barrett Lecture on Constitutional Law.
The title of his remarks was "Race, Exit and the Voting Rights Act".  For fifty years, the Voting Rights Act represented a distinctive and successful approach to addressing racial equality in voting, an approach constructed from the iron fillings of the civil rights movement. In Shelby County v. Holder (2013), the Supreme Court struck down two of the most important provisions of the Act and signaled the end of a particular way of understanding voting rights law and policy. In this lecture, Professor Charles addressed two questions that are critical for voting rights academics and activists. First, what has been the key to the success of the voting rights model in the last fifty years? Second, where should voting rights law and policy go from here?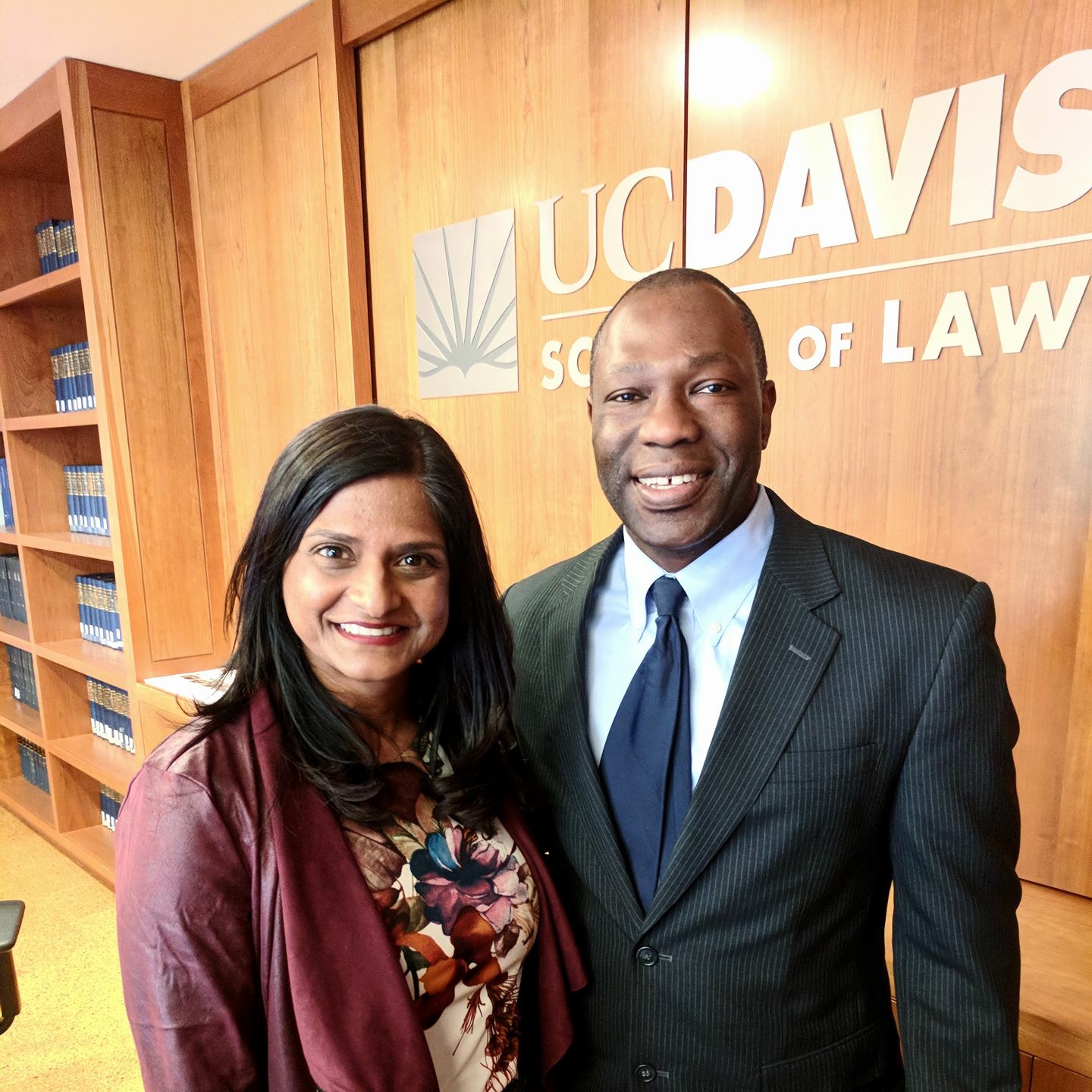 [Professor Charles with Senior Associate Dean for Academic Affairs Madhavi Sunder]
Professor Charles visited UC Davis School of Law for the day.  At lunch, he met with faculty and, among other things, discussed the Culp Colloquium, a program named in honor of former Duke Law Professor Jerome Culp that honors his legacy by assisting minority scholars and candidates in the academic market.
For the lecture, we had a full house in the Kalmanovitz Appellate Courtroom. Professor Charles offered an inspiration lecture on the Voting Rights Act that would have made King Hall's founding dean Edward Barrett proud.
---
Posted By Kevin R. Johnson, Feb 8, 2018
This weekend, the King Hall Negotiations Team hosted the 2018 Intramural Negotiations Competition. Many alums and other attorneys devoted their time to our students to judge the competition on a sunny and crisp spring-like morning. Among others, King Hall Alumni Board members Kim Lucia '09 (who is the board's president) and John McKinsey '99 served as judges. Other alums who volunteered included Casey Hatton '06 (one of my superstar former Civil Procedure students), Kara DiBiasio '13, Saba Shatara '13, Samantha Mandell '16, Jon Kendrick '13, John Miller '17, Ryan Stager '17, Matthew Bourhis '17, Olivia Filbrandt '17, Joshua McGeorge '17, and Trevor Fehr '17. We also had Superior Court Judge Christine Carringer from Solano County help judge the competition.
Sixteen teams of UC Davis law students participated in the competition, which helped them refine their negotiations skills. 
The Negotiations Competition is part of the many skills programs at UC Davis School of Law. Professor Donna Shestowsky has contributed to an expansion of our skills curriculum for law students. Professor Shestowsky was there to greet and instruct the judges on the competition. Many of them were her former students.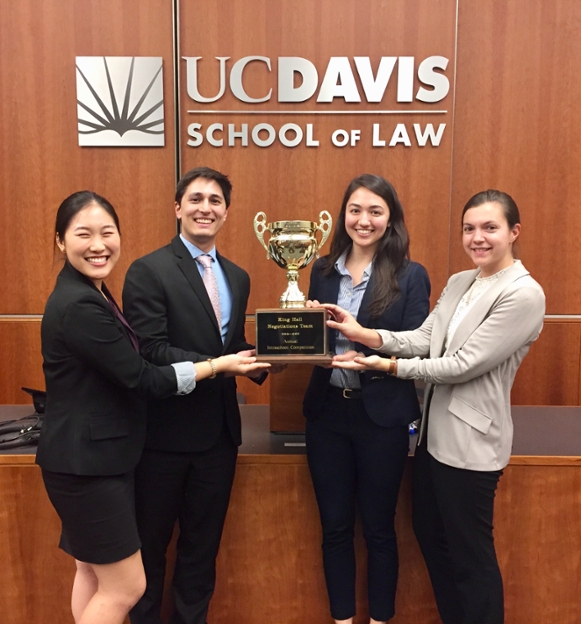 [2018 Negotiations Competition winners: Alice Park '20 & Aeron Van Scoyk '20 (left); Tessa Opalach '20 & Jessica Gillotte '20]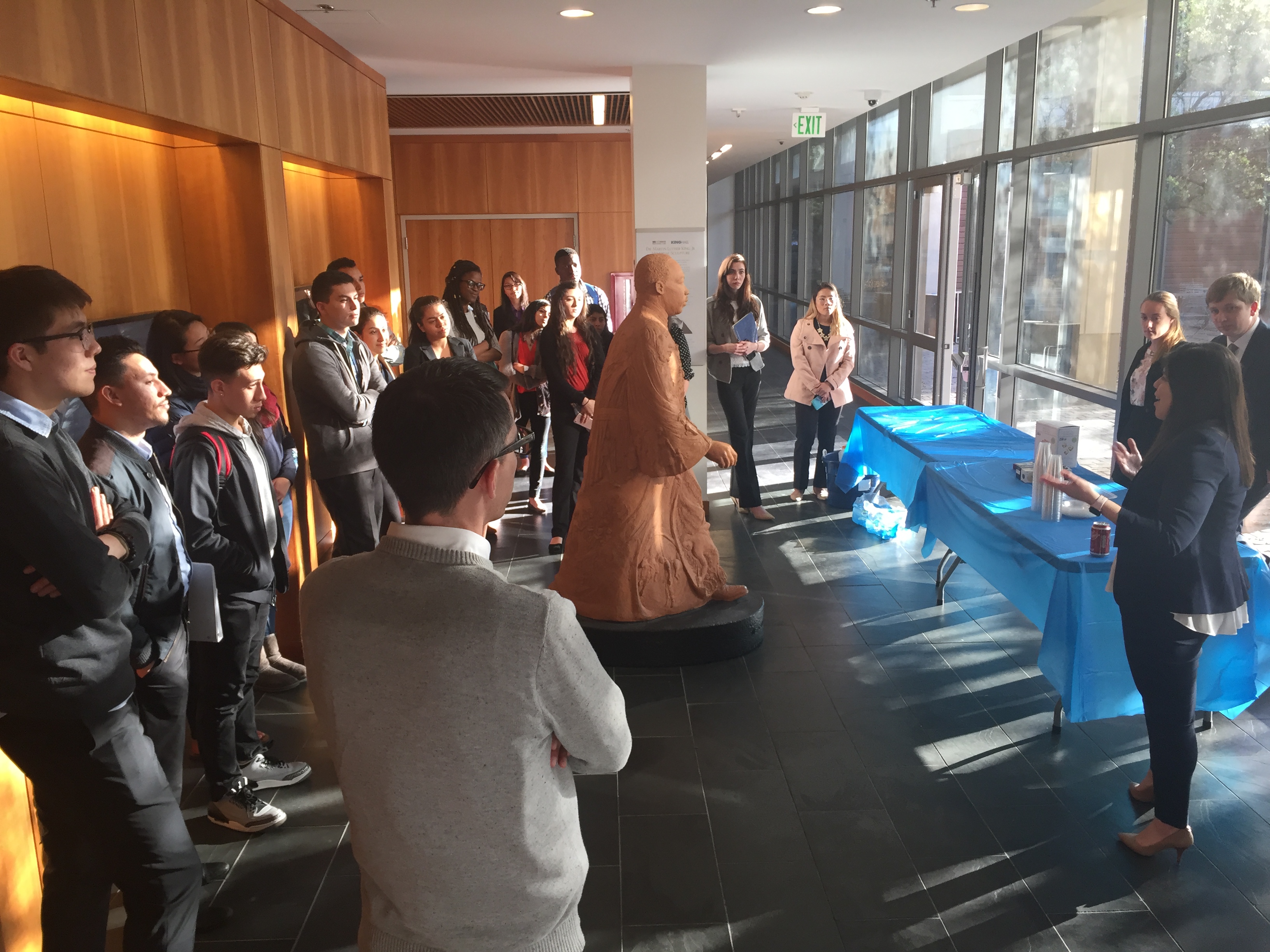 [Bianca Rodriguez '18, President of the King Hall Negotiations Team, talks to students in the Winter 2018 session of the King Hall Outreach Program after the final round of the KHNT Intramural Competition]