Posted By Kevin R. Johnson, May 14, 2018
It's the end of the year and a flurry of wonderful events are bring the Academic year to a close.
Last week, the Schwartz/Levi Inn of Court held its meeting at the Odd Fellows Hall in downtown Davis. Dave Rosenberg '74 is a member of the Inn and served as Grandmaster of the local Odd Fellows chapter. He is honored with a banner on the Hall's walls, pictured below. Faculty, students, judges, and lawyers benefited from an informative program on "implicit bias" in the legal profession.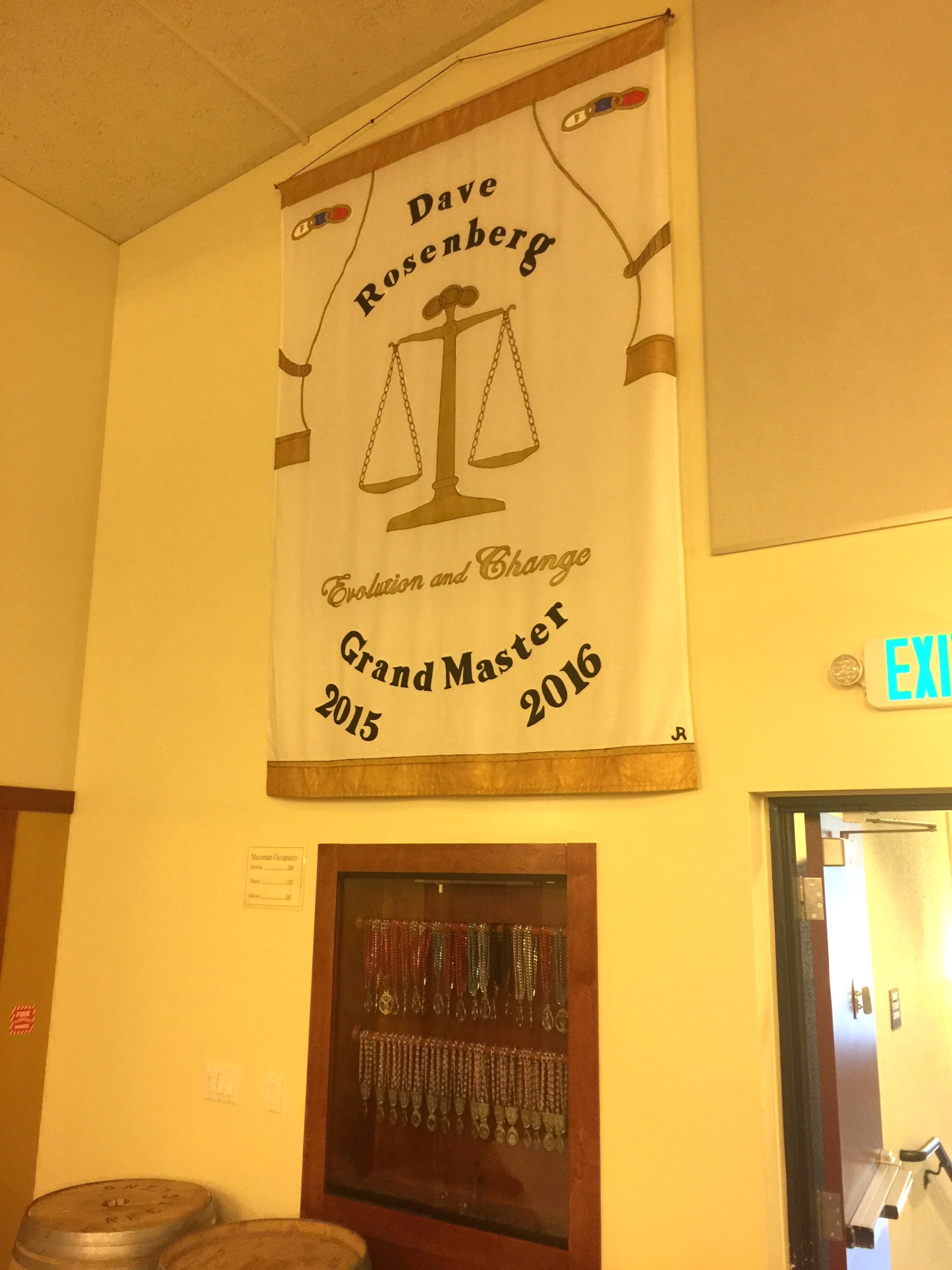 Banner at Odd Fellows Club honoring our alum, Judge Dave Rosenberg '74
Later in the week, the law firm of Sheppard Mullin hosted an admitted students reception in luxurious San Francisco offices.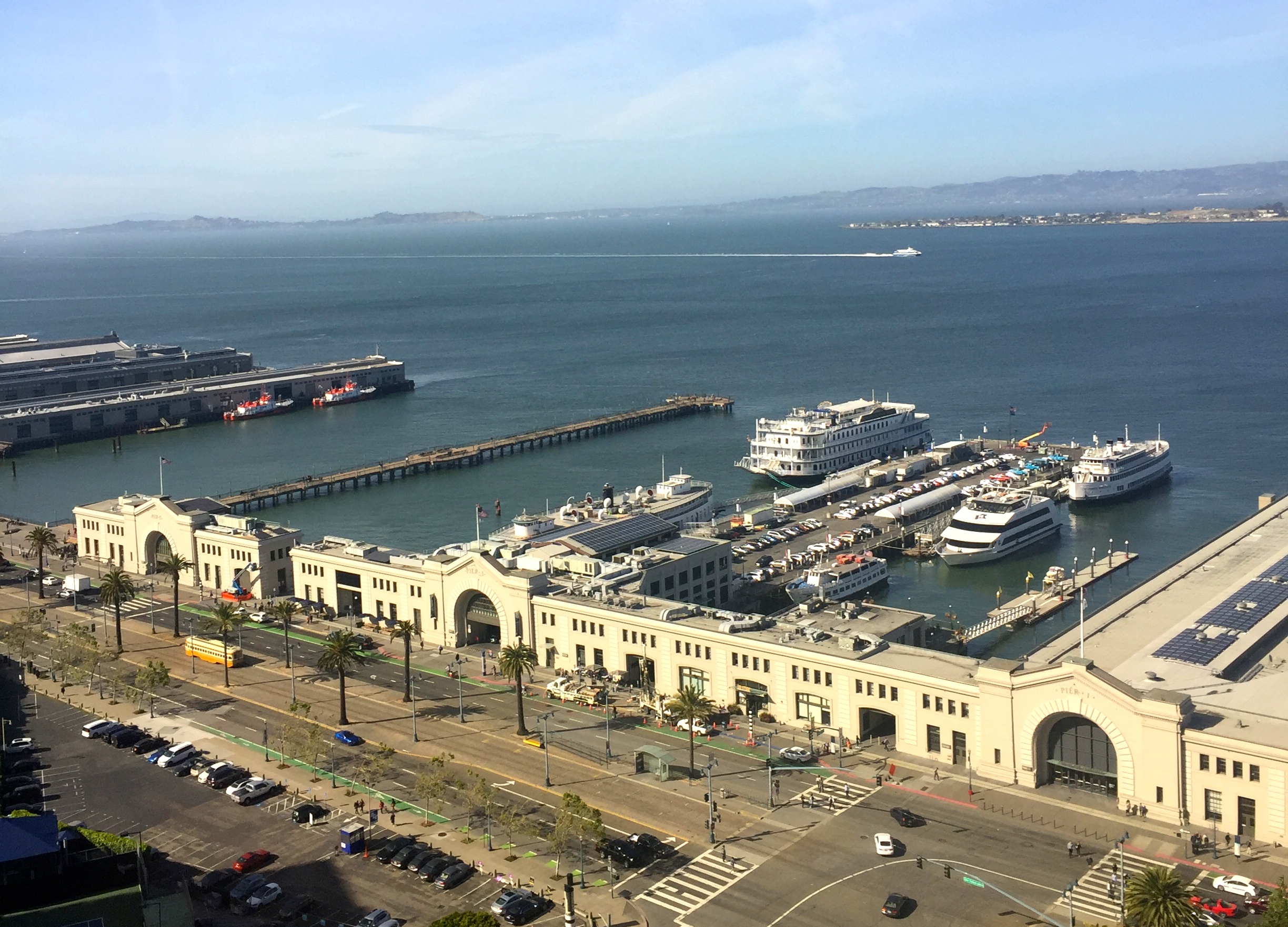 View from Sheppard Mullin SF offices
Many alums, including Morgan Forsey '05, Bill Mantle '74, Nima Rahimi '13, Jaime Raba '03, Jon Braunstein '03, Shree Sharma '17, and others, in attendance told the admitted students of the special Community at King Hall. Assistant Dean for Admissions Kristen Mercado and Joe Schneider from Admissions organized a wonderful event. Assistant Dean for Career Services Craig Compton talked about the incredible employment opportunities available to our students.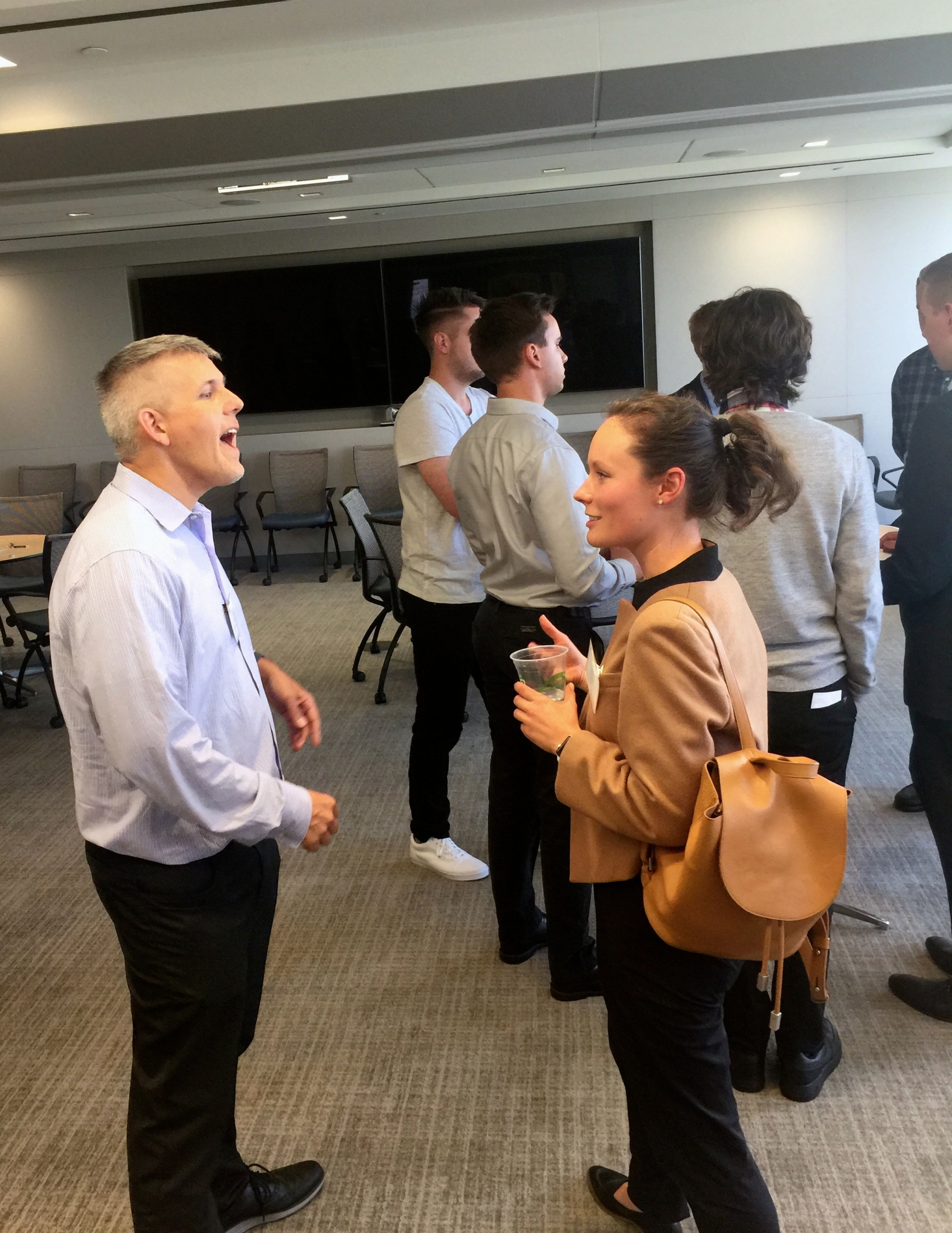 Craig Compton telling an admitted student about employment opportunities for students
Executive Director of Development and Alumni Relations Karen Charney was inviting our alums to law school events. One especially refreshing aspect of the evening was the attendance of the incoming Senior Associate Dean for Academic Affairs, Afra Afsharipour, who talked to alums and soon-to-be law students about UC Davis School of Law. I very much enjoyed the opportunity to talk to the group and put in a good word for King Hall!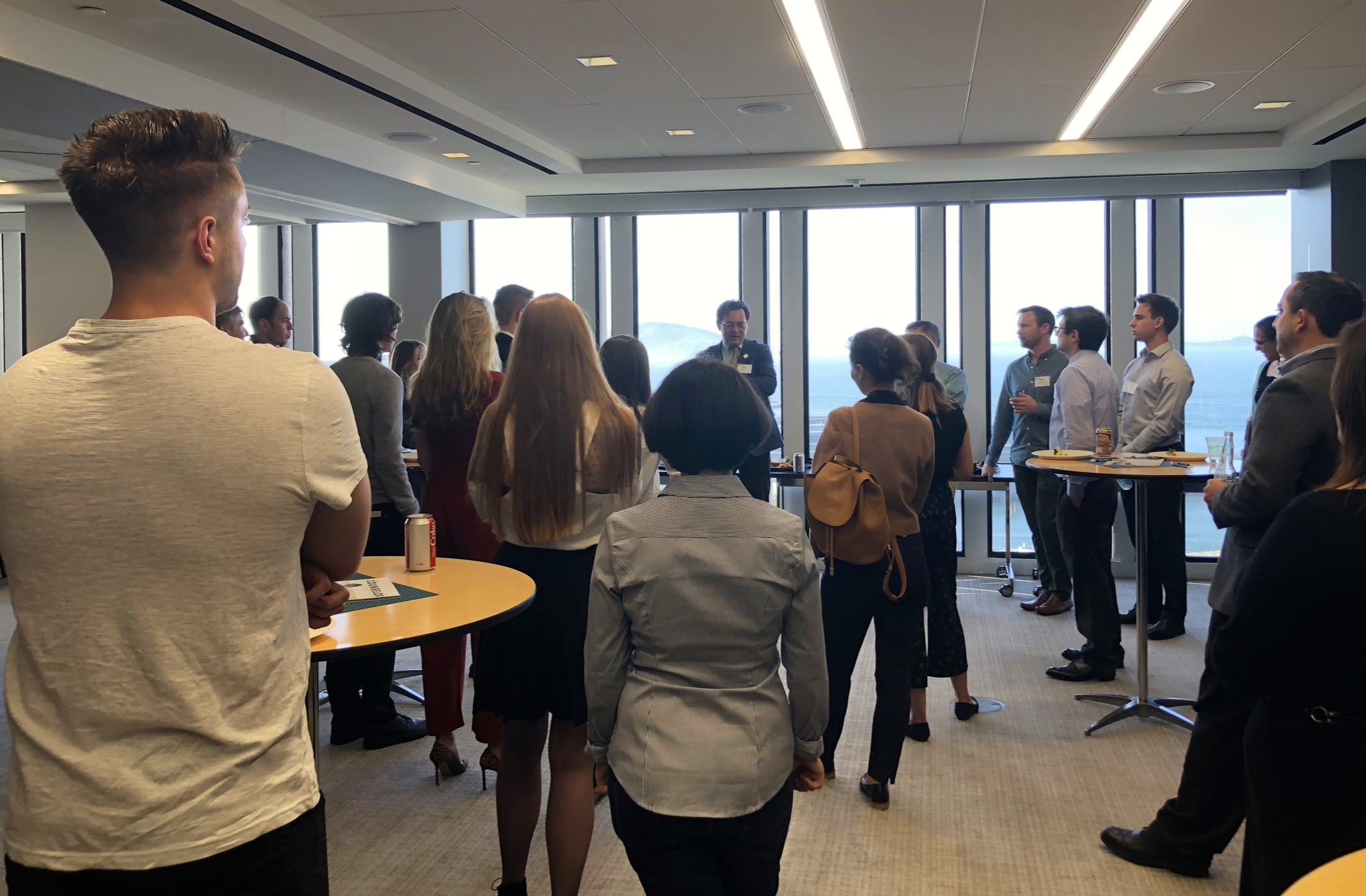 ---
Posted By Kevin R. Johnson, May 13, 2018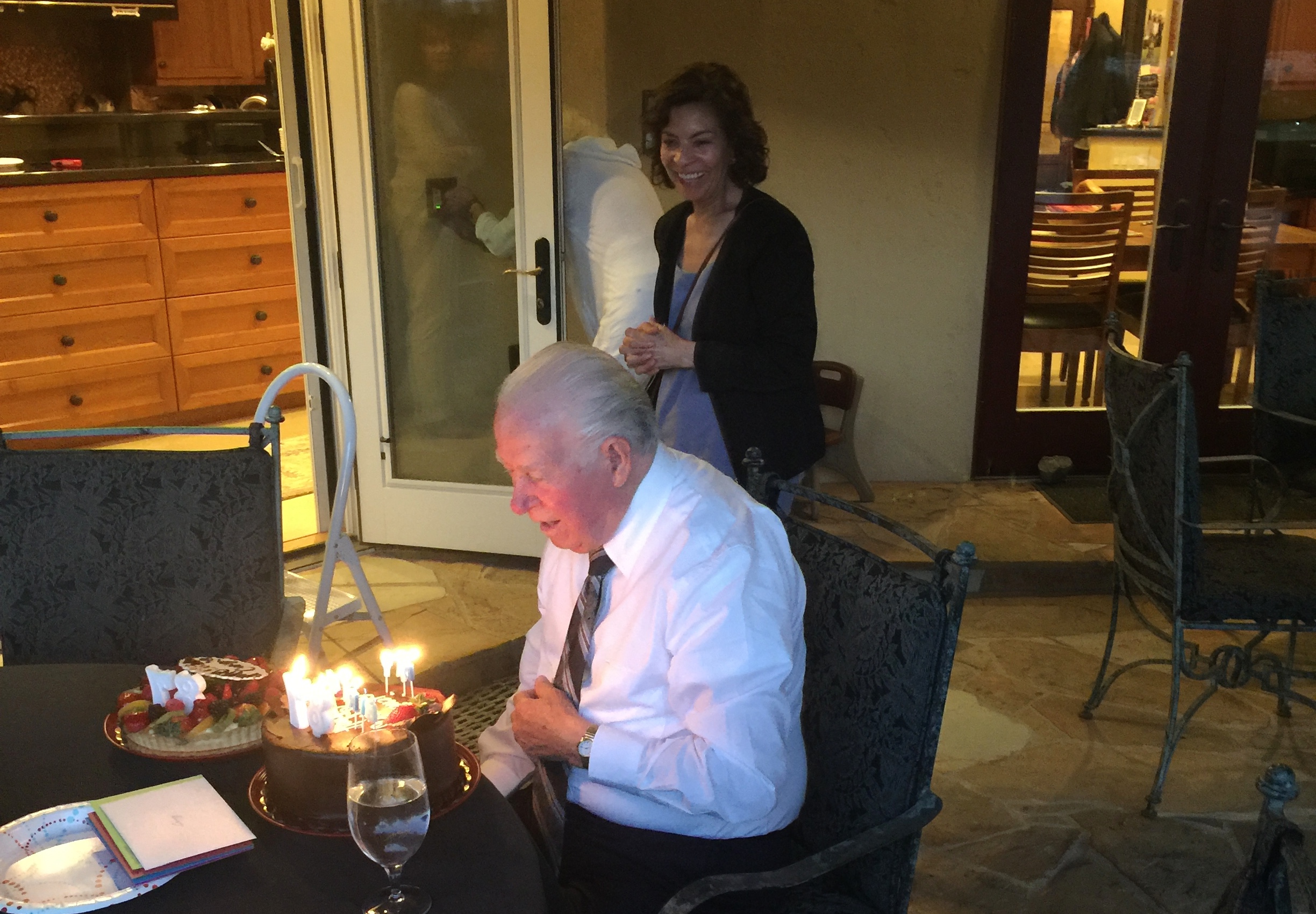 On May 2, Professor Emeritus Cruz Reynoso, former Justice of the California Supreme Court, turned 87. Alum Carol Livingston '80 held a celebration of Cruz's birthday, with many of his former colleagues at California Rural Legal Assistance. One of them, Judge Emily Vasquez, is in the picture above as Cruz blows out the candles on his birthday cake.
---
Posted By Kevin R. Johnson, May 8, 2018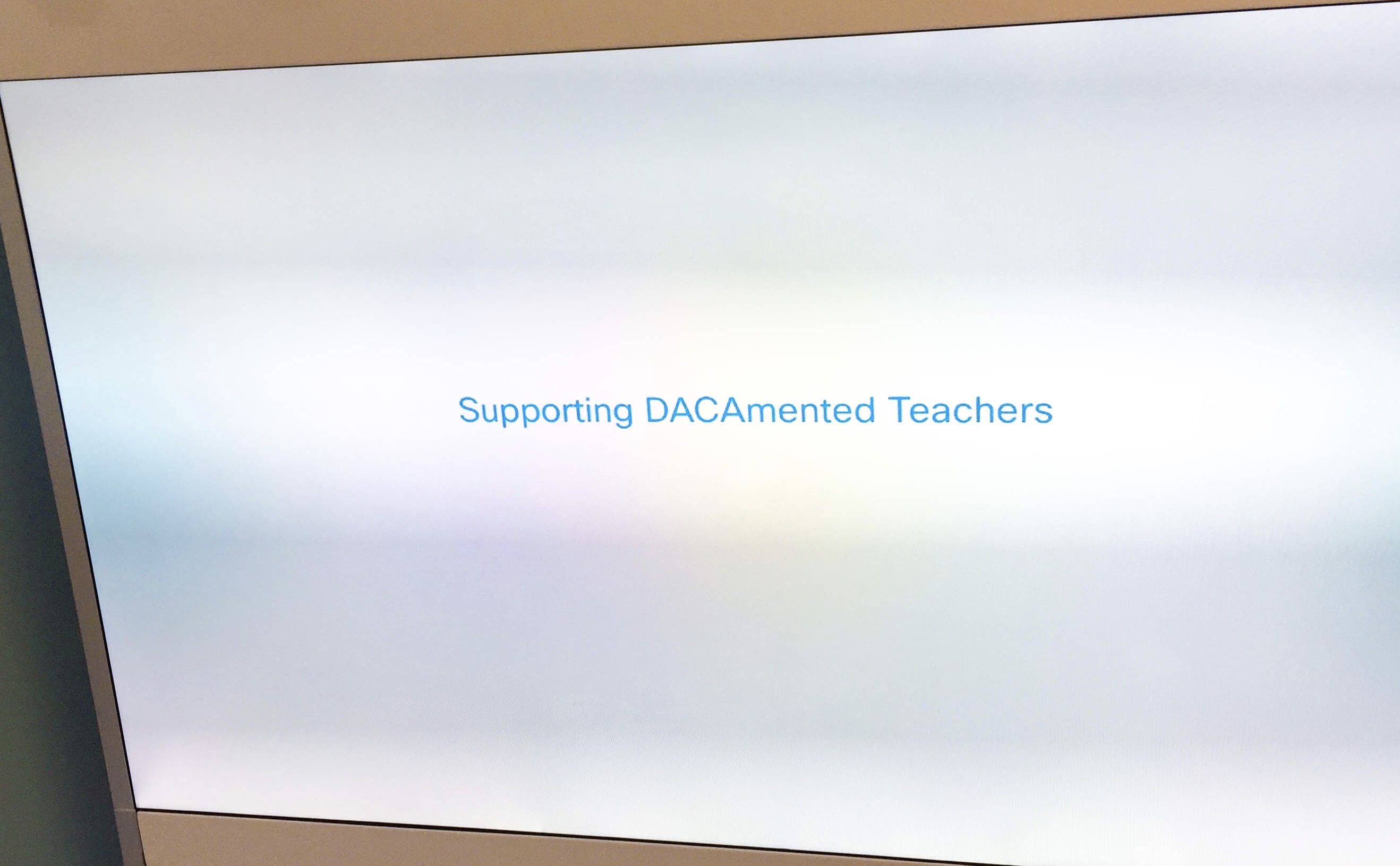 Today, I participated in a discussion of school administrators, school board members, and administrators from all over the state at the Association of California School Administrators (ACSA) office in downtown Sacramento.  The topic of discussion was "DACAmented" teachers.  I talked about the background of the Deferred Action for Childhood Arrivals (DACA) program, which President Obama created in 2008 and President Trump attempted to rescind in 2017; courts have enjoined the rescission and the future of DACA is uncertain. 
Our own Professor Amagda Pérez `91, co-director of the Immigration Law Clinic, talked about possible forms of relief from removal for teachers who are undocumented or are DACA recipients.        
Among those in attendance were Jessie Ryan, Board President of the Sacramento City Unified School District, and Jorge Aguilar, Superintendent of the District.  Iván Carrillo, who earned his bachelors at UC Davis and is the Legislative Advocate for the ACSA, organized the meeting, which led to a productive discussion of how we can best serve our immigrant students and teachers.