Posted By Kevin R. Johnson, Oct 9, 2018
Guest post by Afra Afsharipour, Senior Associate Dean for Academic Affairs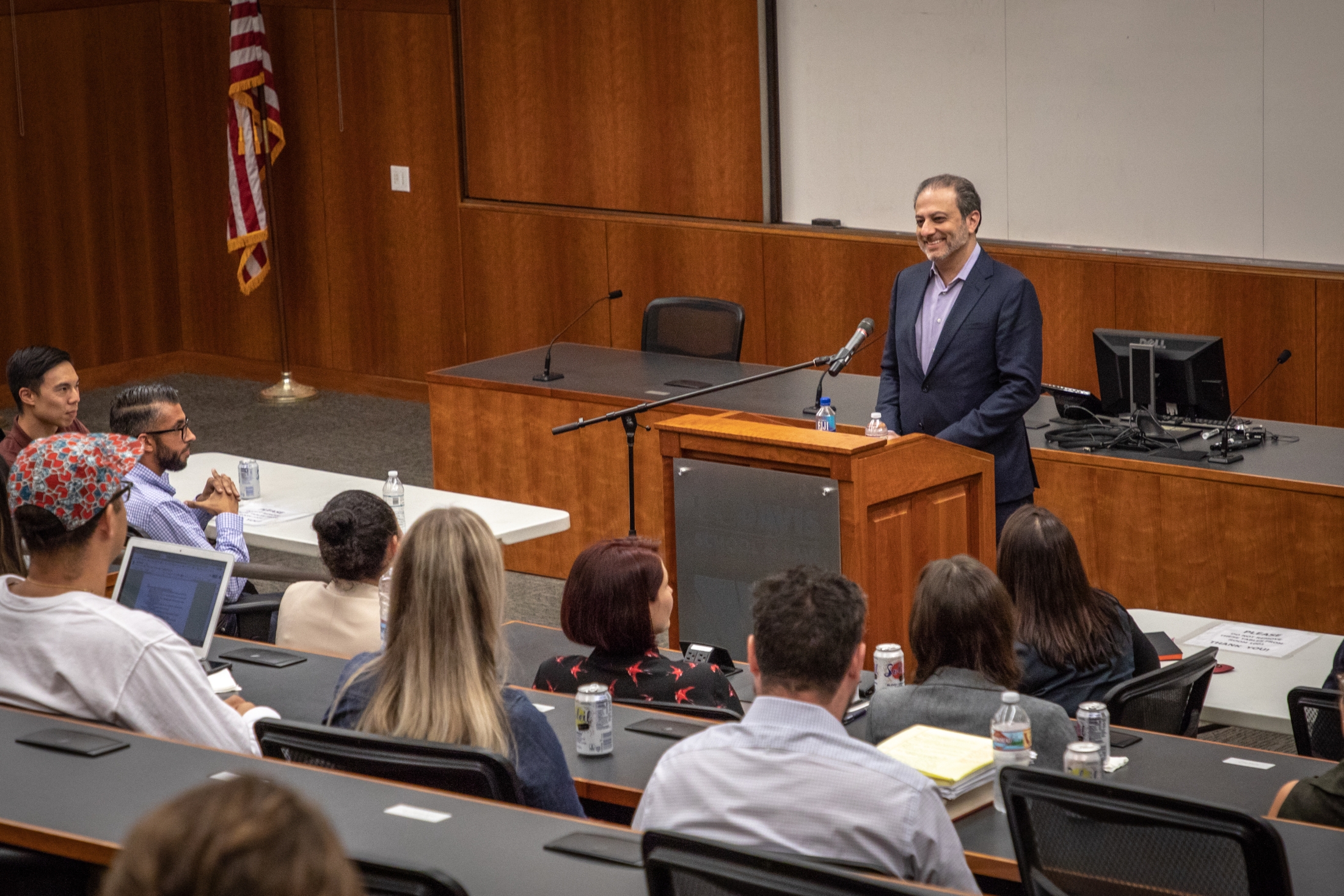 On Monday October 8th, we had the honor of hosting Preet Bharara for an intimate classroom conversation with a number of our law students. Mr. Bharara served as the US attorney for the Southern District of New York from 2009 to 2017, and is currently a distinguished scholar at NYU School of Law. He is also the host of a very popular (especially among the students who attended) podcast, Café's Stay Tuned with Preet. Mr. Bharara reflected on his career working on some of the most significant insider trading, corporate corruption, and government corruption cases over the past decade. These high profile cases include the insider trading case against SAC Capital, which resulted in the largest fine ever paid in the history of insider trading prosecution. Mr. Bharara spoke at length about commonalities that he saw among these various cases, particularly how corruption can stem from the culture of an institution and a tone from the top.  He noted that institutional corruption often emanates from a culture of minimalism and a culture of silence with respect to compliance and ethics. Our students came prepared with incredibly insightful questions about current issues in politics, whether we need to change our whistleblower protection regimes, and ways to address corporate and government accountability. In addition, students inspired by Mr. Bharara's very accessible podcasts asked about the role of law students and lawyers in educating the public about various legal issues that have been hot in the press. Mr. Bharara also spoke about his hopes for the legal profession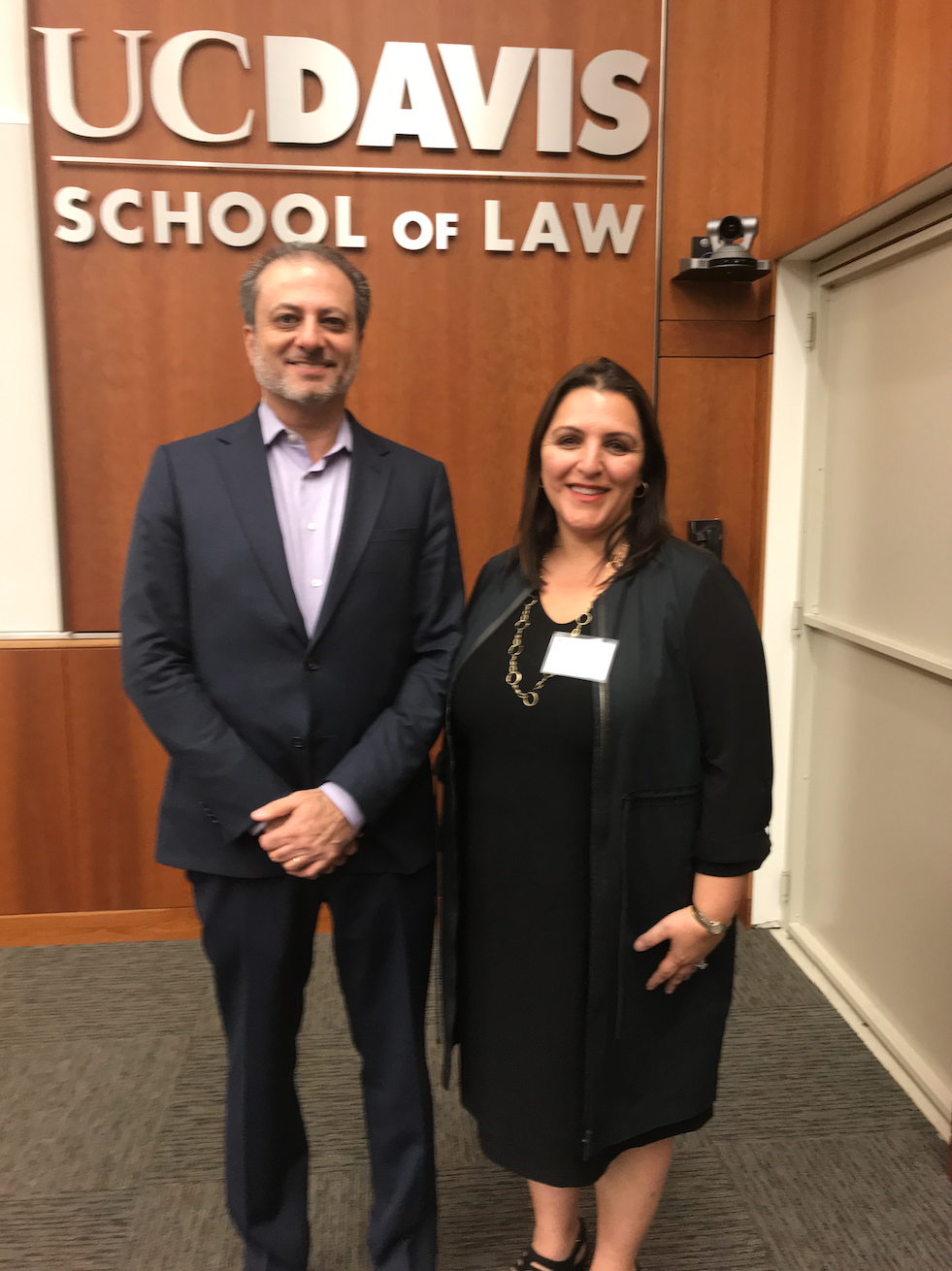 and the inspirational role that lawyers have played, particularly over the past two years, in advocating for social justice and maintaining our legal norms.
I was delighted to be able to moderate the event, and to provide this special opportunity to our law students. In addition to students, a number of our faculty including Dean Kevin Johnson, Professor Jasmine Harris and Professor Donna Shestowsky attended the discussion. The discussion at the law school was then followed by a larger lecture by Mr. Bharara at the Mondavi Center. A very special thanks to our colleagues at the Mondavi Center, including Ruth Rosenberg (Director of Arts Education and Artist Engagement), for bringing us this wonderful event.
---
Posted By Kevin R. Johnson, Oct 8, 2018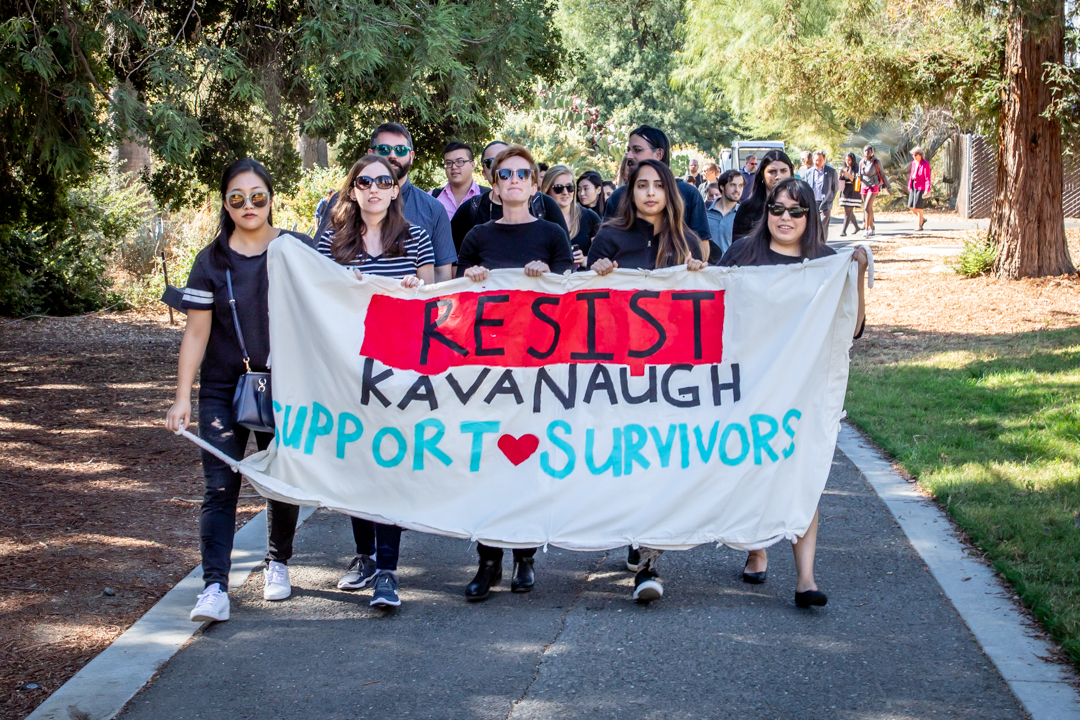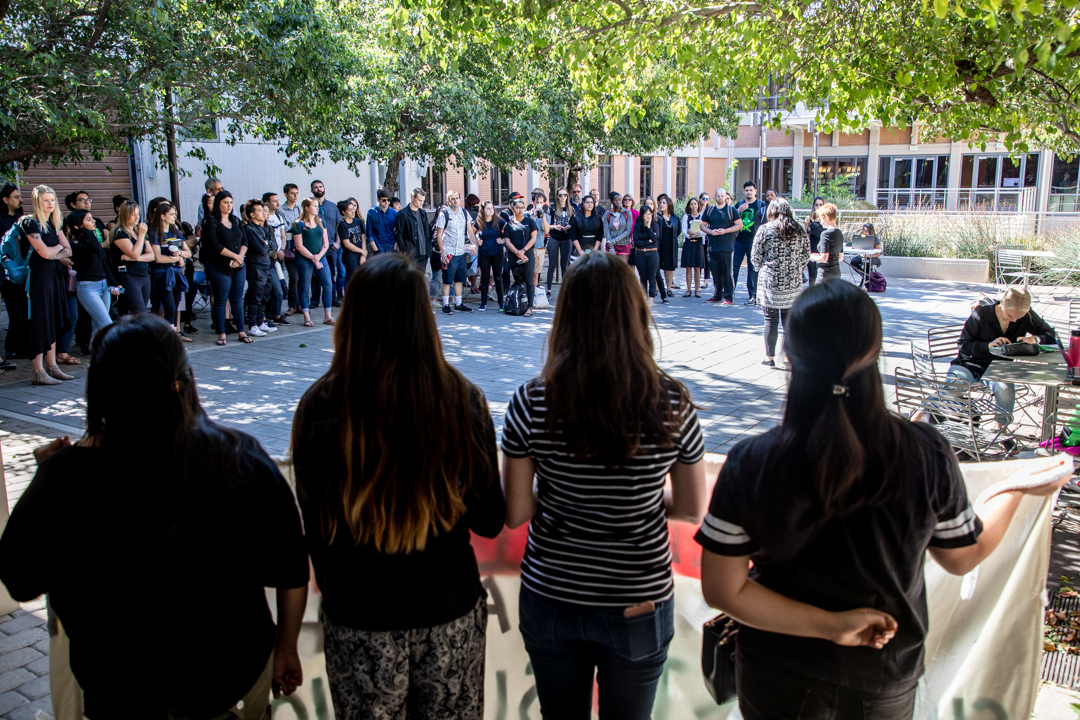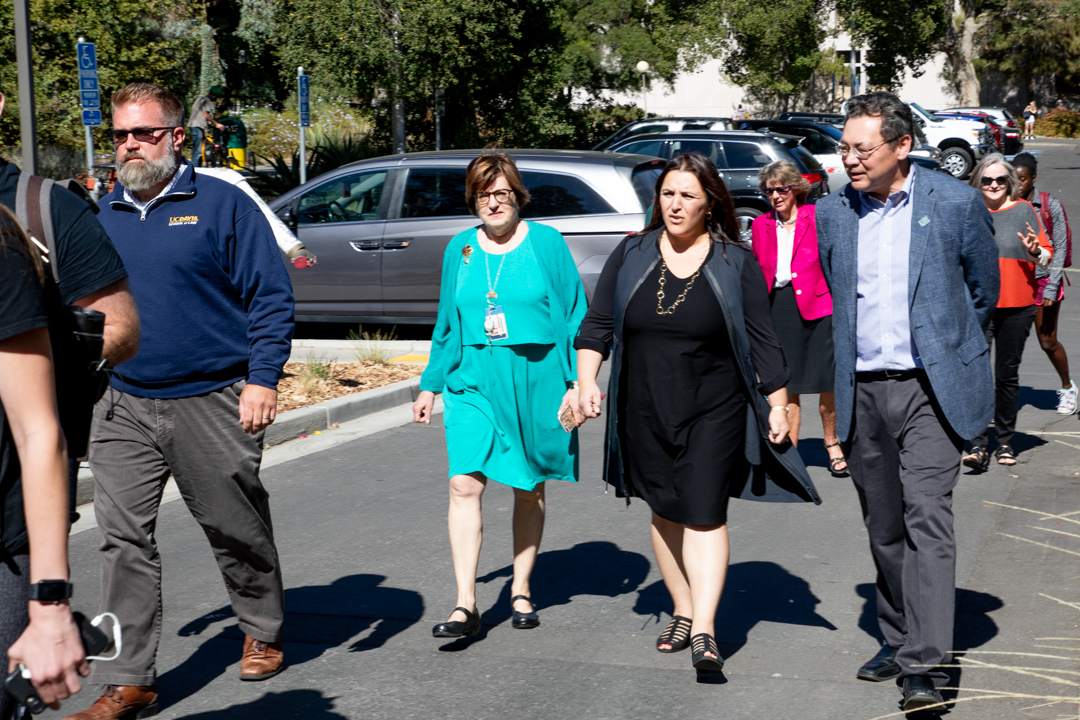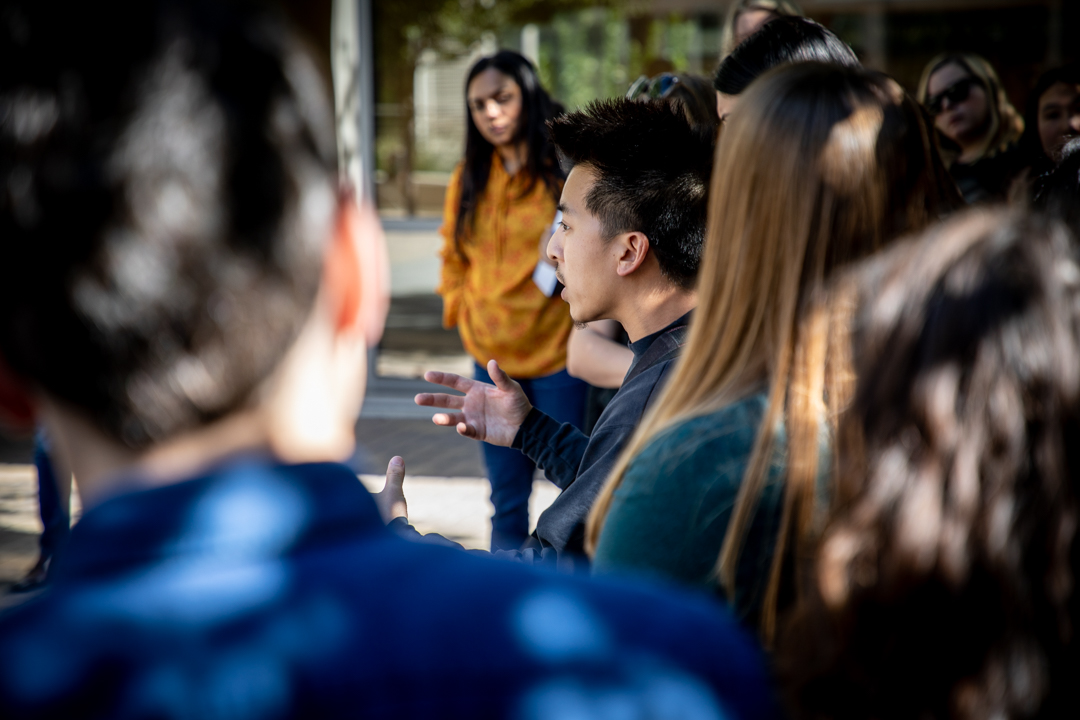 A group of King Hall students arranged a vigil today, "Support Survivors," to express their concerns about the confirmation of Brett Kavanaugh to the U.S. Supreme Court amidst allegations of sexual misconduct. The vigil started with a march around the campus and ended in the King Hall courtyard. Then participants shared stories, reflections and poems about what it means to be a survivor of sexual assault and sexual violence.
Several faculty members attended to show their support including Senior Associate Dean Afra Afsharipour, Kelly Behre, Jack Chin, Mary Louise Frampton, Jasmine Harris, Courtney Joslin, Lisa Pruitt, Leticia Saucedo and myself. Senior Assistant Dean Hollis Kulwin was also in attendance as well as Director of Admission and Outreach Joe Schneider.
---
Posted By Kevin R. Johnson, Oct 8, 2018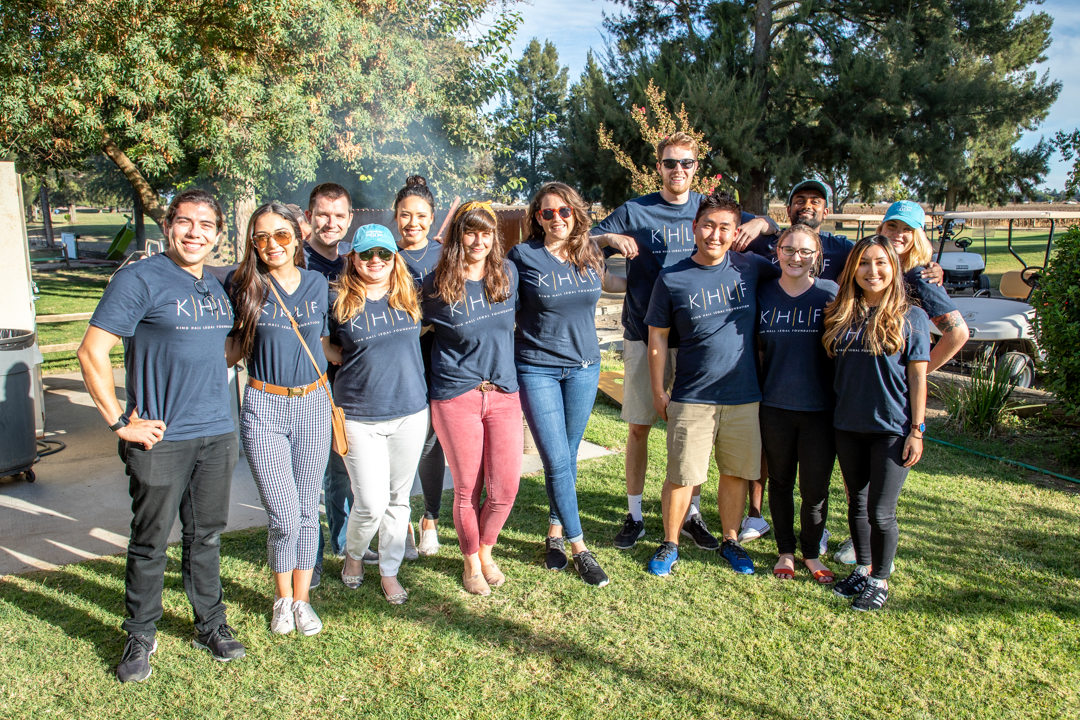 It was a big day for the King Hall Legal Foundation on Friday, Oct. 5! The law school community was at the 10th annual Steve Boutin Invitational golf tournament.
My team was ready to play with law student Ian Daugherty and his brother Dillon, a veteran of the U.S. Open and Masters. Rounding out the team was a college friend, Leo O'Farrell, who can hit the ball a mile and often straight. Our team name - Dean Perschbacher's All Stars - paid tribute to the late Rex Perschbacher who was an avid golfer and great friend and mentor.
After a day of playing golf and helping to raise money for public interest fellowships for King Hall students, the results came in. My team won in a tiebreaker over Professor Dennis Ventry's team, with both teams 13 under par for the round. Assistant Dean for Career Services Craig Compton's team also performed extraordinarily but experienced a scorecard controversy.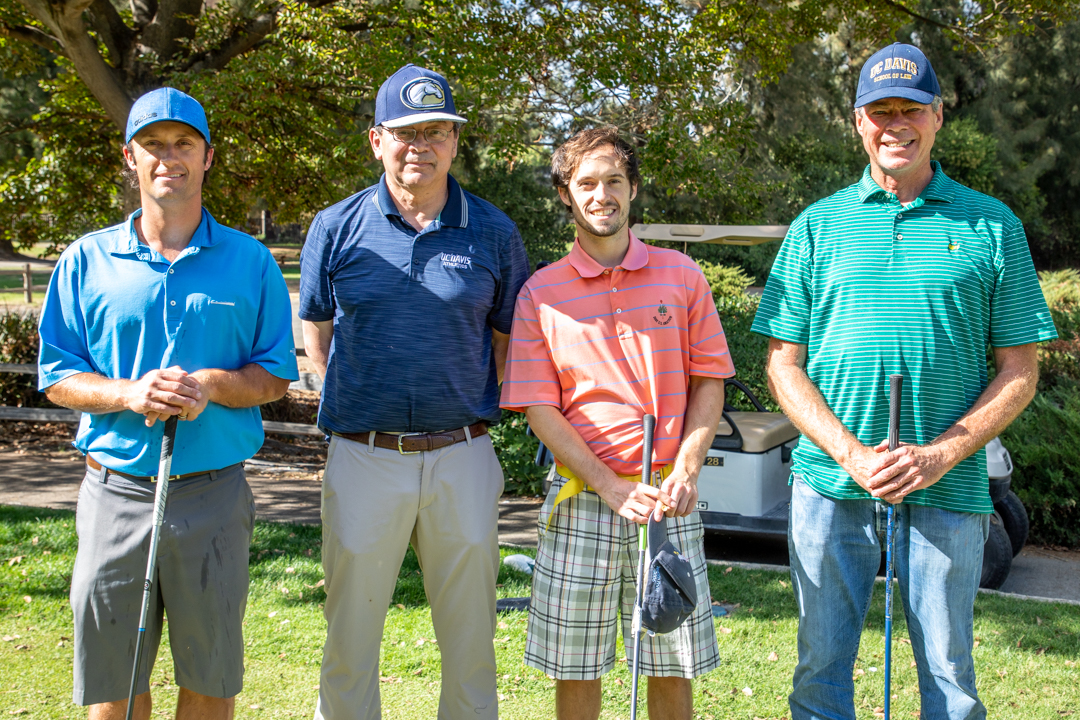 Thanks to my teammates Ian and Dillon Daugherty, who carried the team and allowed me to wear the coveted Steve Boutin Invitational green jacket.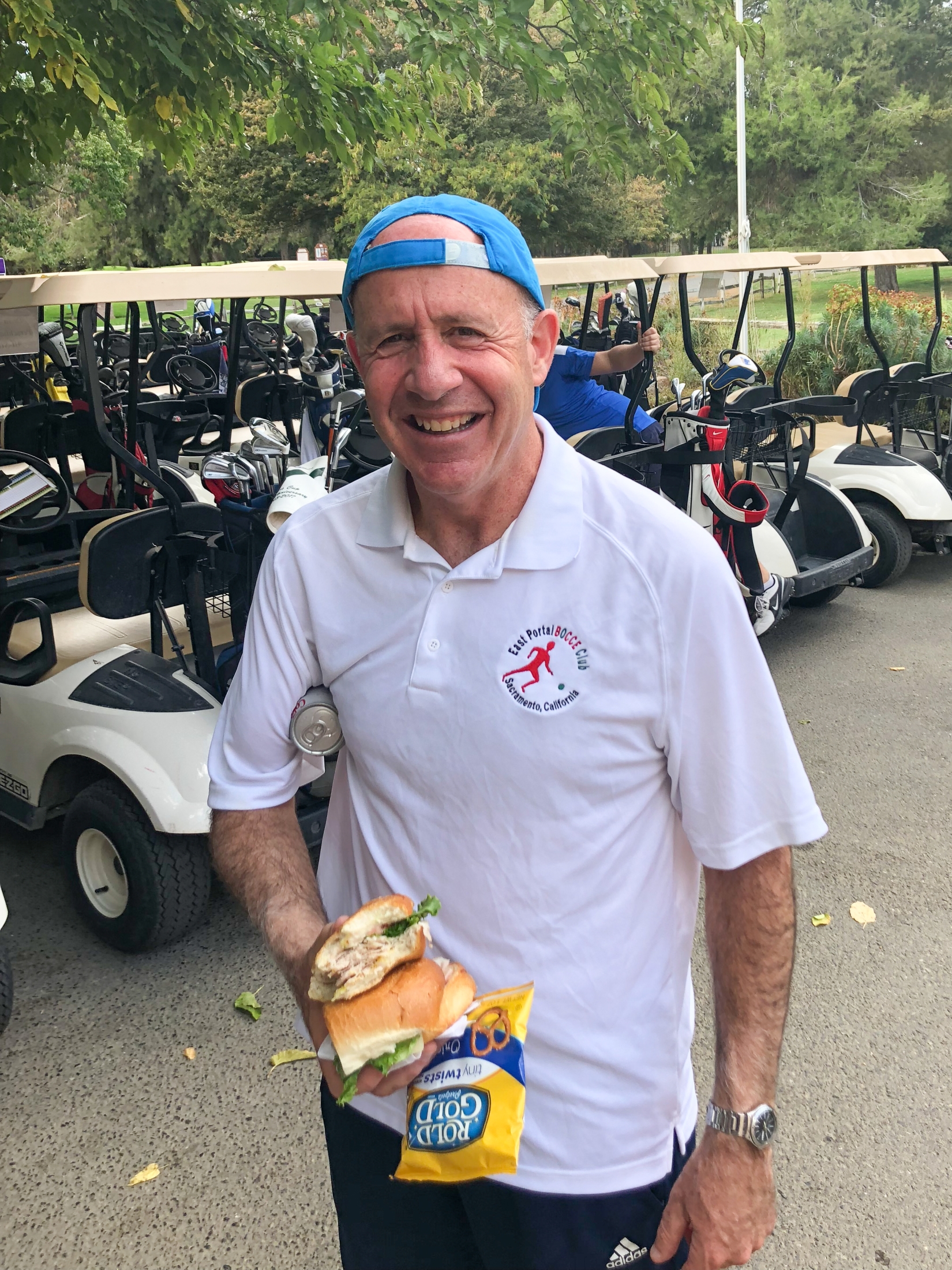 Sacramento Mayor and King Hall alum Darrell Steinberg '84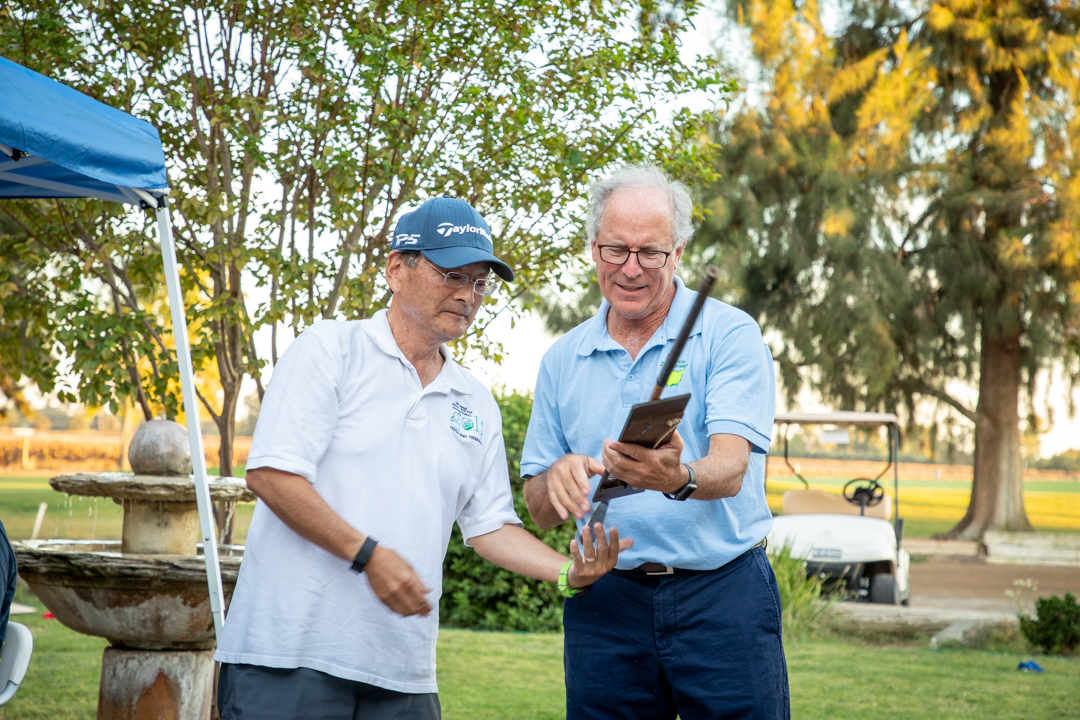 Professor Clay Tanaka presents Steve Boutin with the Golfer of the Year award.