Posted By Kevin R. Johnson, Dec 10, 2018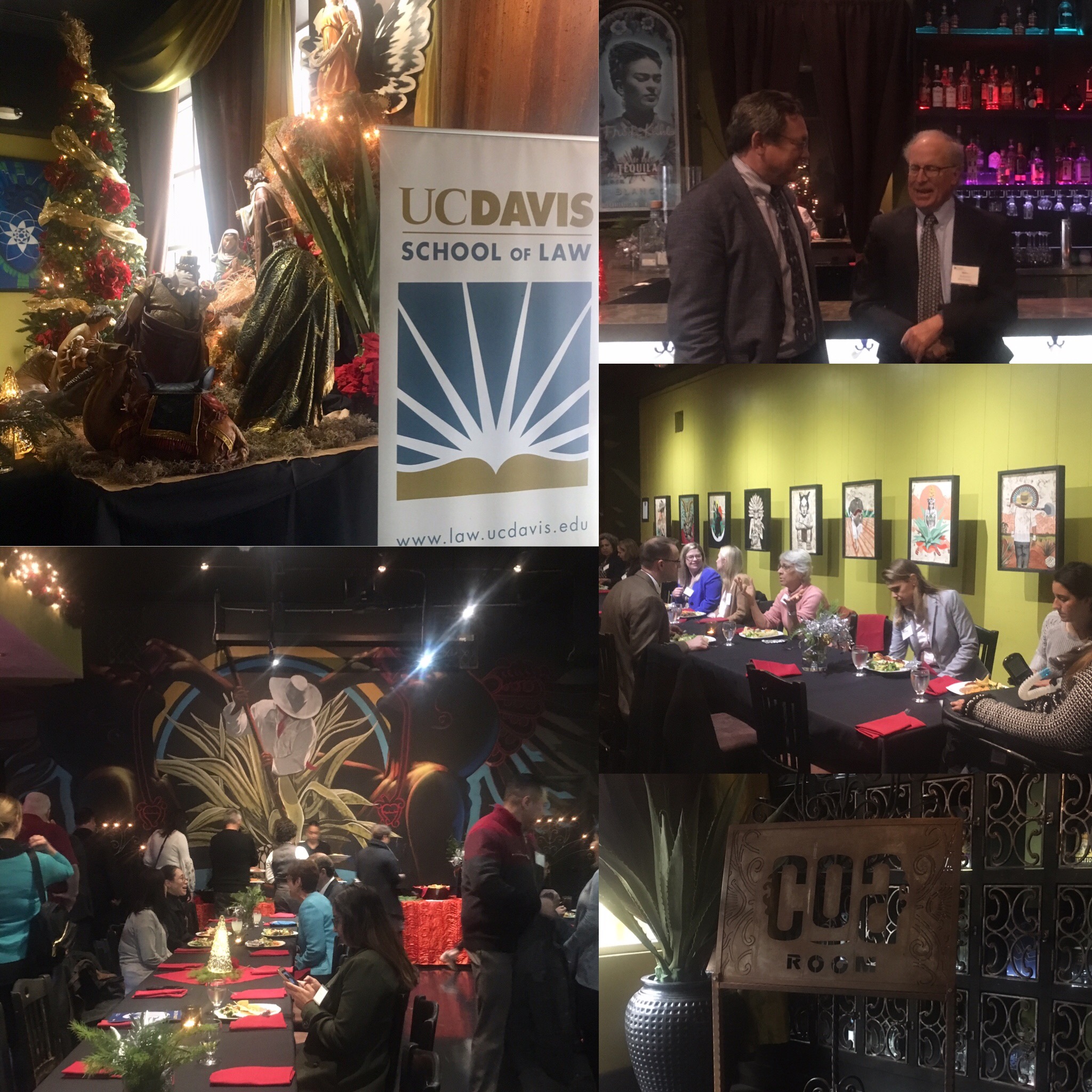 We are entering the holiday season and it was time for our annual alumni lunch in Sacramento. This year, we had lunch at the elegant Mayahuel restaurant in downtown Sacramento. 
A wonderful group of King Hall faithful made it to the lunch on a cool day in the state capital. We had  a number of special guests, including admitted students Gaby Bermudez, a graduate of UC Berkeley, and Katharine Pearce, a UC Davis alum. Former Alumni Board President, Steve Boutin '72 brought a number of attorneys from his firm, including Kim Lucia, current Alumni Board President. Rex Hime '72 mentioned that he is running for California State Senate in District 1, which stretched along the eastern edge of the state from the Oregon border to the Lake Tahoe area. Among others, Justice Louis Mauro `87, Maggy Krell '03 (chief counsel for Planned Parenthood Affiliates of California), Sara Granda '09, Bianca Duenas'16 (CRLA Foundation), Amagda Perez '92, Che Salinas '06, and Amy Williams `05 (Legal Services of Northern California) attended the lunch.
I was able to fill our loyal alums in on the amazing incoming class, the recent bar results, incredible student work, and other goings on at UC Davis School of Law. It always is a good time to meet up with our alums and feel their love and enthusiasm for their King Hall.
---
Posted By Kevin R. Johnson, Dec 10, 2018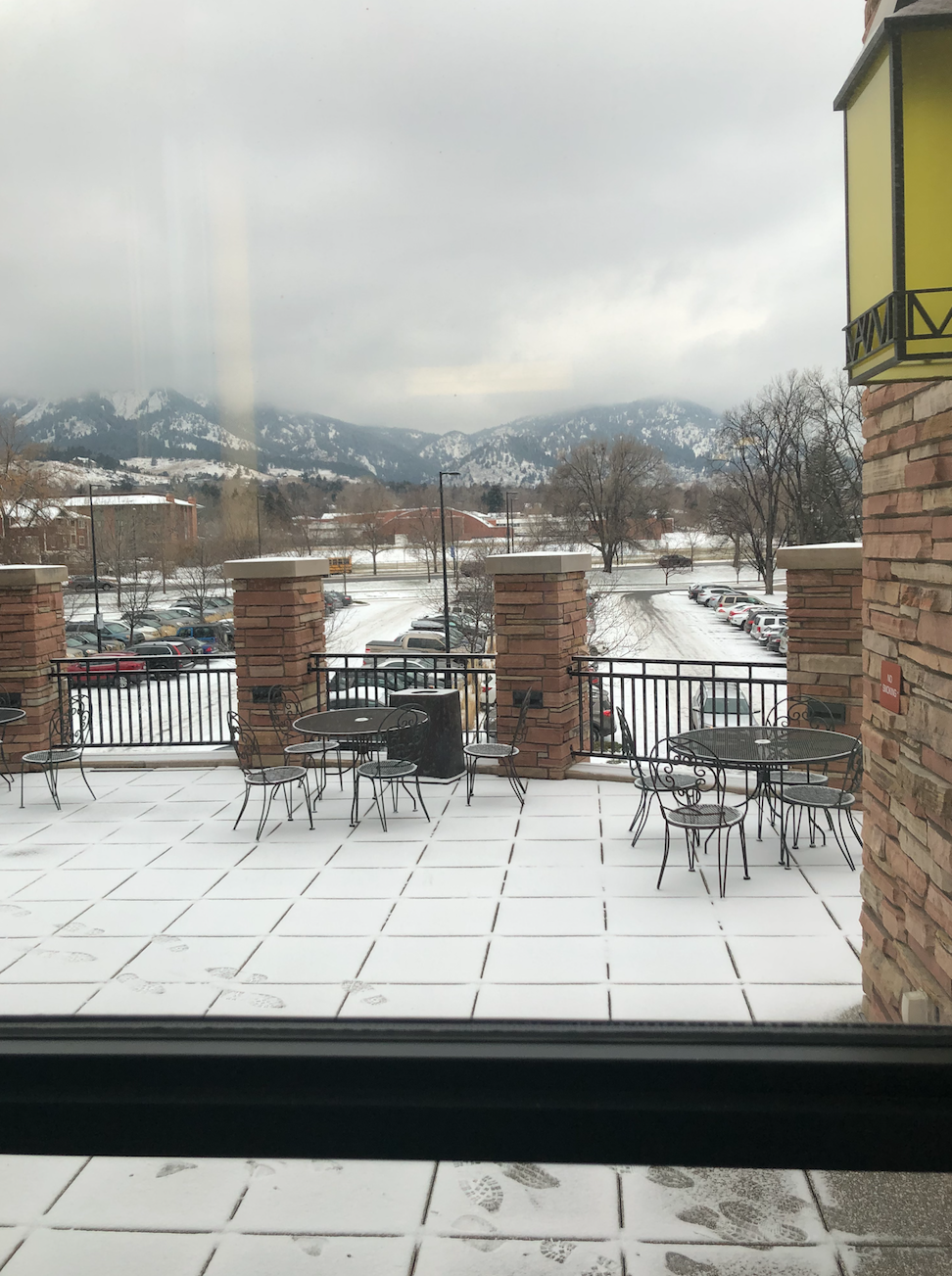 This week, I traveled to snowy Boulder, Colorado to participate in some immigration events.  At a book workshop at Colorado Law (which sits close to the majestic Rocky Mountains), I was one of a number of discussants who commented on Professor Ming Hsu Chen's manuscript "Constructing Citizenship for Noncitizens."  Stanford University Press will be publishing Professor Chen's book.  The book looks at the efforts to fully integrate immigrants into American society, a critically important task that has not received much scholarly attention.  My commentary focused on a chapter addressing the naturalization and integration process for lawful permanent residents.  Unfortunately, issues of race and class complicate the full integration of naturalized citizens into U.S. society.  
The book workshop lasted the day.  During the lunch hour, the group took a break to participate in a community "Roundtable on Pathways to Citizenship."  We had a full house of faculty, students, staff, and community members to hear a variety of perspectives on paths to citizenship for undocumented immigrants.  This obviously is a pressing public policy issue with approximately 11 million undocumented immigrants living in the United States.  It was clear that the Colorado community was very attentive to the national debate over immigration.
During my visit, I was able to touch base with the Dean of the University of Colorado Law School, Jim Anaya, a friend and law school classmate.  An accomplished human rights scholar, Jim is doing great things at Colorado Law.
---
Posted By Kevin R. Johnson, Dec 3, 2018
Last Friday evening, the Consulate General of Mexico in Sacramento held a reception and exhibit at the Jan and Maria Manetti Schrem Museum at UC Davis.  The fascinating multimedia exhibit was titled "Illuminating Nature, Science and History in Mexico: Cave Photographs from the Yucatan."
It was wonderful to see Liliana Ferrer, a graduate of UC Davis and Consul General of Mexico.  She offered opening remarks to the exhibit and diver and photographer Mike Madden discussed the exhibit and expedition to explore an underground cave and water network in the Yucatan.
Acting Provost Ken Burtis and Vice Provost and Associate Chancellor of Global Affairs Joanna Regulska also made remarks at the reception.
The exhibit was a nice reminder of the many wonderful opportunities at UC Davis.