UC Davis School of Law is happy to make available the award winning iGrad Financial Wellness Platform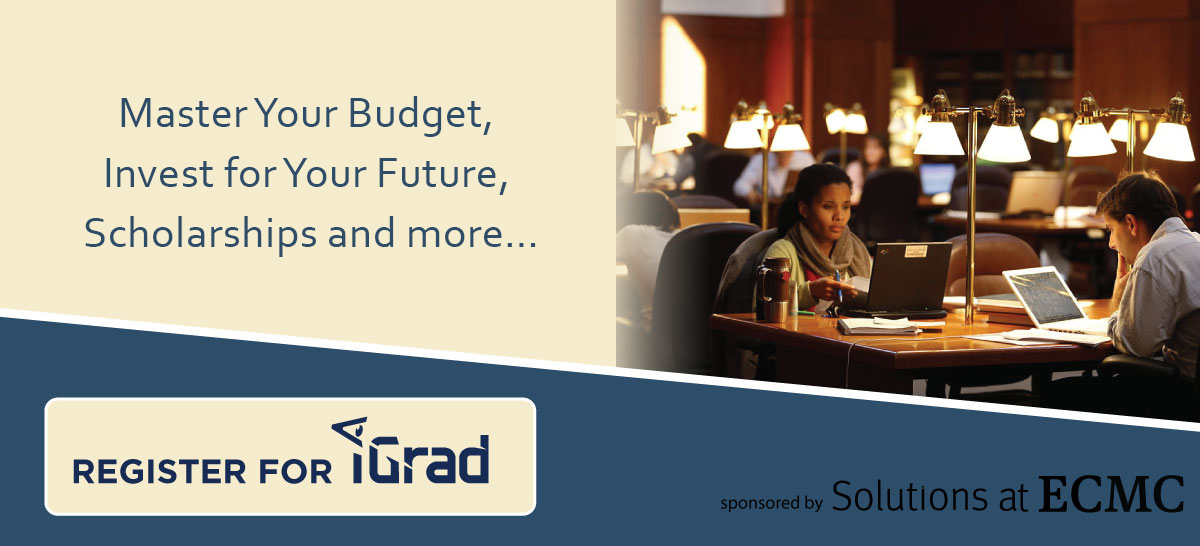 Why was iGrad chosen as the platform for this educational experience?
The iGrad team has been at the forefront of the Financial Literacy industry since their inception in 2009 and has won countless awards for its platform. Through interactive tools, games, articles, and videos it has succeeded in making a difficult subject matter fun and accessible, while providing unmatched support and reporting tools for student services staff.
How is the iGrad platform accessed?
iGrad can be your single destination for all personal finance questions and so much more
Preparing for the Bar? Start saving now by using iGrad's budgeting tools and calculators.

Are you prepared for repayment?  The majority of college graduates in the US report misunderstanding their student loans – don't let this be you.

Want to borrow less?  There are lots of awards out there if you know where to find them! Find free money today in iGrad's scholarship center
Explore iGrad's vast library of resources – articles, videos, modules and more -  as you prepare for the financial challenges you'll face as a Law student and beyond.  In fact, your iGrad account never expires so you'll always have a trusted source for personal finance resources.  See all your loans in one place or, with one click, speak with a Student Loan Repayment Advisor who can answer all your questions.
Managing your money is one of the most important skills you can ever learn – iGrad makes personal finance education easy so get started today.