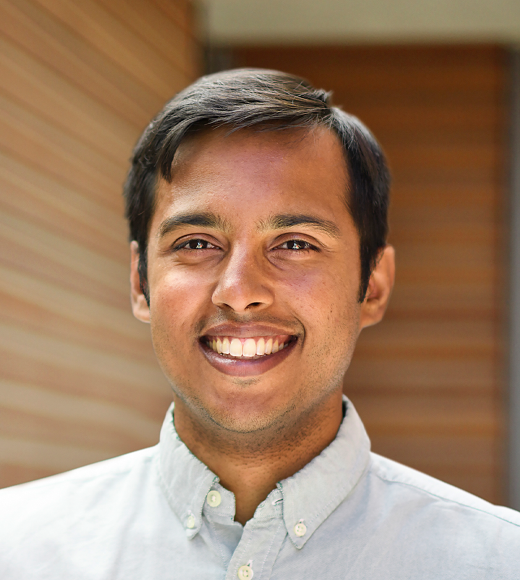 Bio
Shayak Sarkar's scholarship addresses the structure and legal regulation of inequality. His substantive interests lie in financial regulation, employment law, immigration, and taxation. He obtained his Ph.D. in economics from Harvard.
Professor Sarkar clerked for the Hon. Guido Calabresi of the U.S. Court of Appeals for the Second Circuit. Prior to his clerkship, he practiced as an employment attorney at Greater Boston Legal Services, where he focused on domestic workers' rights. He received his J.D. from Yale Law School, where he was active in the Iraqi Refugee Assistance Project and the Worker and Immigrant Rights Advocacy Clinic. He also served as a Coker Fellow in Contracts and received the Paul and Daisy Soros Fellowship for New Americans. Before law school he studied as a Rhodes Scholar at Oxford, where he earned masters degrees, with distinction, in social work and development economics.
His research has appeared or is forthcoming in academic journals including the California Law Review, Georgetown Law Journal, the Harvard Civil Rights-Civil Liberties Law Review, the Harvard Journal of Law and Gender, the Yale Journal of Law and Feminism, and the Review of Economics and Statistics.
Education and Degree(s)
Ph.D. Economics, Harvard University, 2018
J.D. Yale Law School, 2013
M.S. Economics for Development, Oxford University, 2009, Rhodes Scholar
M.S. Evidence-based Social Intervention, Oxford University, 2008
A.M. Statistics, Harvard University, 2007
A.B. Applied Mathematics, magna cum laude, Harvard University, 2007, Phi Beta Kappa
Honors and Awards
Sharswood Fellow, University of Pennsylvania Law School, 2016-2017
Law Clerk to Hon. Guido Calabresi, U. S. Court of Appeals for the Second Circuit, 2015-2016
Attorney (Yale-Gruber Fellow for Women's Rights), Greater Boston Legal Services, 2014-2015
Research Interests & Expertise
Employment Discrimination Law
Financial Regulation
Immigration Law And Policy
Law And Economics
Publications
Need-Based Employment, 64 B. C. L. Rev. (Forthcoming, 2023).
Capital Controls as Migrant Controls, 109 Cal. L. Rev. 799 (2021).
Tax Law's Migration, 62 B. C. L. Rev. 1 (2021).
The New Legal World of Domestic Work, 32  Yale Journal of Law &  Feminism 1  (2020).
Consumer Expectations and Consumer Protection, 88  George Washington Law  Review  949  (2020).
Financial Immigration Federalism, 107 Georgetown Law Journal 1561 (2019).
Crediting Migrants, 71 Stanford Law Review Online 281 (2019).
PHH Corporation v. Consumer Financial Protection Bureau: Financial Fairness and Administrative Anxiety (w/ Josh Rosenthal), 166 University of Pennsylvania Law Review Online 265 (2018).
Exclusionary Taxation (w/ Josh Rosenthal), 53 Harvard Civil Rights-Civil Liberties Law Review (2018).
Understanding the Advice of Commissions-Motivated Agents: Evidence from the Indian Life Insurance Market (with Santosh Anagol & Shawn Cole), 99 Review Of Economics & Statistics 1 (2017).
Intimate Employment, 39 Harvard Journal Of Law & Gender 429 (2016).
Do Group Dynamics Influence Social Capital Gains Among Microfinance Clients? Evidence from a Randomized Experiment in Urban India (with Ben Feigenberg, Erica Field, Rohini Pande & Natalia Rigol), 33 Journal Of Policy Analysis & Management 932 (2014).
Comparative Regulation of Market Intermediaries (with Santosh Anagol & Shawn Cole) in Modernizing Insurance Regulation (eds. Viral Acharya & Matthew Richardson, Wiley Finance) (2014).
Comment, Repayment Frequency in the Law of Microfinance, 31 Yale Journal On Regulation 259 (2014).