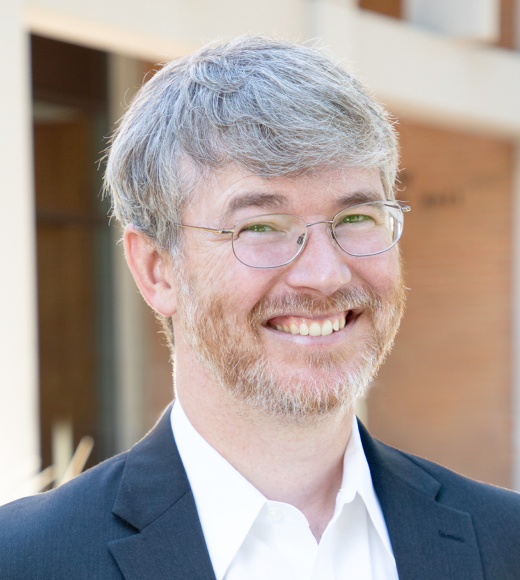 Bio
Professor Börk graduated with Distinction and Pro Bono Distinction from Stanford Law School in 2009, and completed his PhD dissertation in Ecology at UC Davis in September 2011. He received the Shapiro Family Award in 2011 as the Outstanding  PhD Graduate in Ecology at UC Davis. He clerked for Tenth Circuit Chief Judge Mary Beck Briscoe, U.S. District Court Judge Julie Robinson, and Judge Janice Karlin on the U.S. Bankruptcy Court for the District of Kansas.
Professor Börk graduated Phi Beta Kappa from the University of Kansas in  2002, and was named a Truman Scholar in 2001 and a Switzer Fellow in 2010. Professor Börk's publications run the gamut from the definitive text on the history and application of California Fish and Game Code Section 5937 to a hatchery and genetic management plan for spring-run Chinook salmon. Professor Börk is currently examining legal and ethical issues in ecological restoration. His past work has focused on the management of guest species, those invasive species that managers invite in and make comfortable, and on the evolution of law via administrative actions. He is currently working on local governance issues in ecosystem management. 
Education and Degree(s)
Ph.D. Ecology (Conservation Biology), University of California, Davis
J.D. Stanford Law School
B.A. Environmental Policy, University of Kansas
B.S. Biology, University of Kansas
Research Interests & Expertise
Property
Environmental Law
Natural Resources
Administrative Law
Takings
Public Trust Doctrine
Trout and Salmon
Science and Law
Field Courses
Water Law
Publications
Francis Coats & Karrigan Bork, California's Constitutional Right to Fish, 51 Environmental Law 1085 (2022).
Small Populations in Jeopardy: A Delta Smelt Case Study, 50 Environmental Law Reporter 10714 (2020) (with Peter Moyle, Andrew L. Rypel, John Durand, & Tien-Chieh Hung).
Targeting Public Trust Suits, 29 Envtl. L. News 3 (2020).
Improving Infrastructure for Wildlife, 34 Nat. Resources & Env't 1 (2020) (with Andrew L. Rypel).
An Evolutionary Theory of Administrative Law, 72 SMU L. Rev. 81 (2019).
Cases and Places: A Field-based Approach to Teaching Natural Resource and Environmental Law, J. of Legal Ed. (2018) (with Kurtis Burmeister).
Guest Species: Rethinking Our Approach to Biodiversity in the Anthropocene, 2018 Utah L. Rev. 169 (2018).
Community-based Biomonitoring: An Antidote to Insufficient Governmental Water Quality Monitoring and Enforcement , in From Extraction to Emancipation: Development Reimagined (Raquel Aldana & Steven Bender, ed., 2018).
Through the Looking Glass: Using Trade Agreements to Enforce Environmental Law, 32 Nat. Resources & Env't 36 (2017) (with Rachael E. Salcido).
Ditching Our Innocence: The Clean Water Act in the Age of the Anthropocene, 46 Envtl. L. 415 (2016) (with Rachael E. Salcido).
The Rebirth of Cal. Fish & Game Code 5937: Water for Fish, 45 U.C. Davis L. Rev. 809 (2012) (with Joe Krovoza, Jacob Katz & Peter Moyle).
"The Wilderness and the Dry Land Will Be Glad; and the Desert Will Rejoice and Blossom Like a Rose," Origins of the Bureau of Reclamation, 50 J. of the West 60 (2012).
Note, Listed Species Reintroductions on Private Land - Limiting Landowner Liability under the Endangered Species Act, 30 Stan. Env'tl. L. J. 177 (2011).
Additional Publications
Katharine Tomalty, Molly Stephens, Melinda Baerwald, Karrigan Bork, Mariah Meek & Bernie May. Examining the causes and consequences of hybridization during Chinook salmon reintroductions: using the San Joaquin River as a restoration case study of management options. 12 San Francisco Estuary and Watershed Sci. 2 (2014).
Karrigan Bork & Paul D. Adelizi, Hatchery Genetic Management Plan: San Joaquin River Salmon Conservation & Research Facility, Cal. Dept. of Fish & Game (2010).
Karrigan Bork, Andrea Drauch, Josh Israel, Bernie May, John Pedroia & Jeff Rodzen, Development of new microsatellite DNA primers for green and white sturgeon, 9 Cons. Gen. 973 (2008).
Karrigan Bork, Lunar phobia in the greater fishing bat, Noctilio leporinus (Chiroptera: Noctilionidae), 54 J. of Trop. Biol. 1117 (2006)
David Stockwell, Stephen Shaner, D. Jean Tate, Karrigan Bork & Sean Dougherty, Integrating Transportation Network Data into Predictive Models for Invasive Species, Transp. Res. Board 85th Ann. Mtg. Comp. of Papers (2006).
Karrigan Bork, National Ag Center Aids Compliance: EPA Center Demystifies Environmental Issues, 193 Agrichemical & Envtl. News 1 (2002).
Karrigan Bork, Floodplain and Instream Mining, Trout Unlimited (1999).