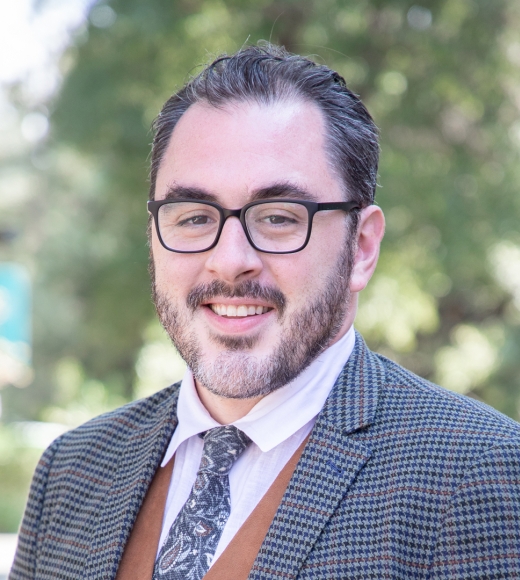 Bio
Eric Fish joined the faculty at UC Davis School of Law in 2021. His research focuses on the criminal justice system, in particular on the criminalization of immigration, lawyers' ethical duties, and the preeminence of the efficiency imperative. He also writes about topics in constitutional law. At King Hall, he teaches Criminal Law and Professional Ethics. Fish's scholarship has appeared or is forthcoming in the Cornell Law Review, Michigan Law Review, UCLA Law Review, Southern California Law Review, Cardozo Law Review, Iowa Law Review, Texas Law Review, Minnesota Law Review, George Washington Law Review and Emory Law Journal.
Before entering law teaching Fish spent four years as a public defender, working at the Federal Defenders of San Diego and at the San Francisco Public Defender's Office. He received his J.D. and Ph.D. in Law from Yale, where he served as an Articles Editor on the Yale Law Journal, and received the Joseph A. Chubb Prize for the best legal draftsmanship by a student, the Judge William E. Miller Prize for the best paper on the Bill of Rights, and the Mary A. McCarthy Fellowship for public interest work. After law school he clerked for Judges Pierre Leval and Guido Calabresi of the United States Court of Appeals for the Second Circuit.
Research Interests & Expertise
Criminal Law and Procedure
Constitutional Law
Sentencing
Immigration Law And Policy
Ethics
Publications
"Race, History, and Immigration Crimes," 107 Iowa Law Review 1051 (2022).
"The Constitutional Limits of Criminal Supervision," Cornell Law Review (2022).
"The Paradox of Criminal History," 42 Cardozo Law Review 1373 (2021).
"Against Adversary Prosecution," 103 Iowa Law Review 1419 (2018) (awarded the Fred C. Zacharias Prize, the section prize for Professional Responsibility at the 2019 Association of American Law Schools Conference).
"Prosecutorial Constitutionalism," 90 Southern California Law Review 237 (2017).
"Federalism and Moral Disagreement," 101 Minnesota Law Review 1 (2017) (with Guido Calabresi).
"Choosing Constitutional Remedies," 63 UCLA Law Review 322 (2016) (reprinted in Spanish by the Journal of the Center of Constitutional Studies, Supreme Court of Mexico).
"Constitutional Avoidance as Interpretation and as Remedy," 114 Michigan Law Review 1275 (2016).
"Judicial Amendment of Statutes," 84 George Washington Law Review 563 (2016).
"Sentencing and Interbranch Dialogue," 105 Journal of Criminal Law and Criminology 549 (2015).
"Severability as Conditionality," 64 Emory Law Journal 1293 (2015).
"Originalism, Sex Discrimination, and Age Discrimination," 91 Texas Law Review See Also 1 (2012)
"The Twenty-Sixth Amendment Enforcement Power," 121 Yale Law Journal 1168 (2012).