Ron Erickson, Class of '74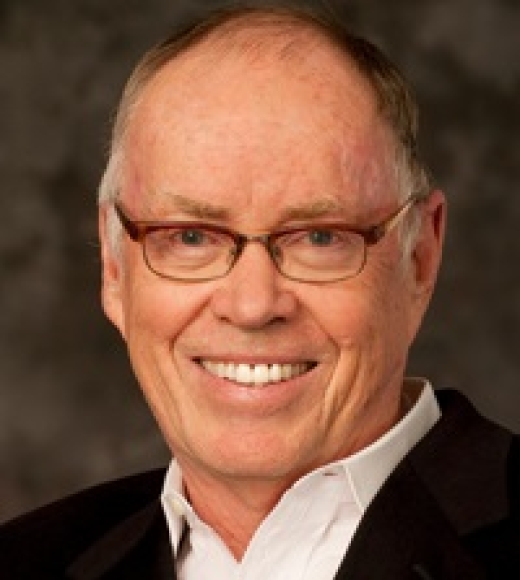 Ron Erickson '74 is best described by his Twitter profile: "Eclectic entrepreneur, attorney, triathlete, race car driver, poet, policy analyst, and full tilt participant in the joyous majesty of life!" He has founded, co-founded, provided the initial investment for, and/or held the highest executive positions in start-ups across the technology, telecommunications, and digital media industries, including eCharge Corporation, Blue Frog Mobile, GlobalTel Resources and Egghead Software. He is currently the founder and chairman of Know Labs, which is developing a noninvasive glucose monitor.
Ron began his career working in public policy in the White House, the Office of Economic Opportunity, and the Rockefeller Commission on Critical Choices for Americans. Before focusing on entrepreneurship, he practiced law in Seattle at Kargianis, Austin & Erickson and Ronald P. Erickson & Associates. He recently completed two terms on the Central Washington University Board of Trustees.
Is investing in innovative technology as much fun as it sounds like it would be, and how did you end up doing it?
I think I've always been drawn to the new new thing. It's exciting. I started law school in '71. Prior to that, both professionally and as a student, I was an activist. As an aging '60s hippie, I can say that the one thing that drives us is making a difference in the world. Technology can make a difference. When you give people access to information, you help them make better choices. If a person in a small village has access to information from major markets, they can't be taken advantage of. It makes a difference in their lives.
I've invested in high tech, low tech, and no tech. Everything from movie theaters to television and radio stations to a bowling alley. I've invested in agricultural land, office buildings, and apartment buildings.
I call it "sophisticated adult play." It's like Monopoly on a larger board. It's serious, but it's so much fun. There's an element of play in it that I love.
I've been an entrepreneur forever. When I was six or seven years old, I raised zucchini squash and sold it at a market called Tony and Johnny's in Issaquah, Washington. I'd pull my wagon full of squash to the market. One day in the back of the produce section, Tony told me my squash wasn't selling. I still have a clear memory of saying, "That's why you need to buy my fresh zucchinis."
You were also on the Central Washington University Board of Trustees. What did you find rewarding about that?
I just concluded my two terms, just shy of twelve years. For the last three years, I was chair. It's a gubernatorial appointment. It was an extraordinary experience. Central Washington University is a comprehensive university that is primarily known as a teacher of teachers. It awards master's degrees but no Ph.D.s. It's very impressive in terms of the niche it fills and the opportunities it creates. As a board member, I worked hard on accessibility and affordability.
Located in central Washington, the college serves a lot of Hispanic and first generation college students. Last year, 53% of our entering class were first generation college students. It's providing a significant opportunity for people to become prepared for the job force and to get a socio-economic leg up.
Central is located in Ellensburg, where I grew up on the farm my family homesteaded in 1876. The homestead is still in our family and still farmed. I received my bachelor's in history from Central. With my deep roots in the community, it's been wonderful to have an opportunity to give back to the community.
Anyone who has been involved with a board of trustees shouldn't have illusions about how much power they have. They don't have much. We were able to nudge the institution along. Higher education institutions are some of the most bureaucratic in existence. But the work was rewarding and important. I loved it.
What are some of the things you did as a student activist?
The big issues were civil rights and the war. "In loco parentis" was also a big deal then. With the university acting as parent, we had to be in our room by 11:00 at night. They locked the front door.
As an undergrad, I organized a symposium called "Student, Get Off Your Apathy." I brought in speakers to talk about Civil Rights and the war in Vietnam.
At law school, a group of us, along with the undergrads, blocked the train tracks to keep a munitions train from going through Davis on its way to Oakland. Reagan, who was governor then, called us "bums." We responded by holding a sit-in in Reagan's office, reading the Constitution wearing our suits and ties.
Along with the activism, I was often also involved in high jinks. I was the ringleader for the April Fool's Day grading hoax in the spring of 1972. Now that the statute of limitations has run, I can say my co-conspirators were Mike McNamer '74, Ben Bycel '74, and the late Frank Michaelson '74 (who was later student body president). Everyone was on tenterhooks, waiting for their grades. We sent postcards, postmarked April 1, to every first-year law student (including ourselves), purportedly containing their grades for Torts, Public Law, and Contracts. We gave great grades to everyone — except that we each chose one person to give bad grades.
Assistant Dean Lee posted a letter saying that they were not real grades and someone was playing a cruel joke. Our Contracts Professor Dan Fessler wrote an open letter saying this was "obviously the work of essentially sick minds." We controlled the student newspaper, The Barrister. We replied with an anonymous letter, calling ourselves the April Fool's Day Grading Conspiracy Seven. In the letter, we pleaded nolo contendere but added, "Always beware of those who claim for themselves the mantle of sanity." We were never found out. Years later, I spoke at a function attended by some of our old faculty, and told them it was time to take the credit.
Growing up in the '60s, we had the mantra, "irreverence is our only sacred cow." That informed some of my activity at the time.
Why did you choose to attend King Hall?
I had been working after getting my master's in history at the University of Wyoming. I had flunked my draft physical for Vietnam. I met Bobby Kennedy shortly before he was assassinated. He was forthright about poverty. He inspired me to work in the Office of Economic Opportunity in Washington, D.C., part of President Johnson's War on Poverty. I worked on food and nutrition programs in the rural South. I also worked in the White House in food, nutrition, and health under Moynihan.
Through my work, I met Kellis Parker, who was a professor at King Hall then. He was a wonderful man. The way it happened was I was walking down the hall with Kellis at King Hall. He said, "Why don't you apply?" and stopped in an office to get me an application.
While I was a law student, every summer I would go back to D.C. to do policy work. Four days after graduating, I moved to New York City. I had a job with Nelson Rockefeller working on food and health for his Commission on Critical Choices for Americans. When Rockefeller became Vice President, under President Ford, he wound down the commission.
When I was at the White House, I had worked for Robert Choate, and he had become my mentor. He advised me to go back to Seattle to practice real law for real people. When I went back, it was a bright, sunny day, and Mount Rainier looked just like an ice cream cone. I practiced real law for real people until I became an entrepreneur. I've really been blessed. I've had fun every step of the way.
What is your favorite King Hall memory?
The wonderful, wonderful lifelong friendships. Some of those friendships were with professors: Gary Goodpaster; Meade Emory, who was a visiting professor; Dick Wydick; John Poulos; Ed Rabin. I have fond memories of my professors and classmates. That's the stuff that matters.
Which class at King Hall have you used the most?
Dick Wydick's Legal Writing class. My writing has been informed by that and by Ernest Hemingway's crisp, clear prose. I use that every day. Dan Fessler's Contracts class was pretty spectacular. Since I deal in business, I use that a lot.
How have you stayed connected to King Hall?
The deans do a great job of reaching out. They all have. I've come to know and enjoy all of them. I've been involved with the Dean's Advisory Board and the Alumni Board. The King Hall Counselor is a nice vehicle for keeping up with people. I also stay in touch with my small group of friends.
Of what are you proudest?
I don't like the word "proudest." If I were to mentor someone, I would tell them I work every day to find the joy there is in life. And there is. I've spent most of my life with a smile on my face. If you can do that, you're blessed.
Do you have any advice for current law students?
Three years of law school is a wonderful graduate liberal arts education. It provides critical thinking skills. It gives you a wonderful bullshit filter. Don't be bound by the notion that you have to be a lawyer. Just know that you are well-prepared to do whatever you can imagine.